Court Grants Joint Custody of Dog in 'Pioneering Ruling'
During a divorce, there are many aspects of a couple's lives that have to be divided up. From their residence to a prized piece of furniture to, of course, any children they might share, everything must be accounted for.
This month a court in Madrid, Spain gave out a "pioneering ruling" and granted joint custody of a dog, Panda, to the dog's two owners after they parted ways.
Lola García, from the Law & Animals law firm, who brought this case to court said one of the reasons the case was noteworthy was the court's recognition of her client as "co-responsible" and as a "co-carer" rather than a "co-owner" of the pup, according to the BBC.
She was able to do this, The Washington Post reported, because she used the 1987 European Convention for the Protection of Pet Animals, ratified in 2017, as an argument to advocate for her client's rights to the dog.
"What is novel is to be able to use the convention to avoid having to define the pet as a shared thing or property and instead to focus on the animal's welfare, the emotional bond and the shared responsibility of taking care of an animal, beyond the pet being considered a property," she told The Post.
The lawsuit was filed over a year ago though the decision was made just this month and passed onto both parties last week.
As a result of the ruling, each partner will now spend a month at a time with Panda and share veterinary bills and other expenses, García told The Post.
Various states across the U.S. have laws that ask courts to consider the best interest of pets during a divorce proceeding, not dissimilar to what happens with children.
"We applaud the court's ruling recognizing that companion animals are independent members of our families, not mere property," Cristina Stella, managing attorney at the Animal Legal Defense Fund told Newsweek in an email. "The Animal Legal Defense Fund routinely advocates for similar court decisions in divorce cases in the United States and also for state laws, like New York's, that require courts to consider animals' interests in awarding custody. These laws properly recognize that animals are their own beings with their own interests, which deserve full consideration during relationship dissolutions."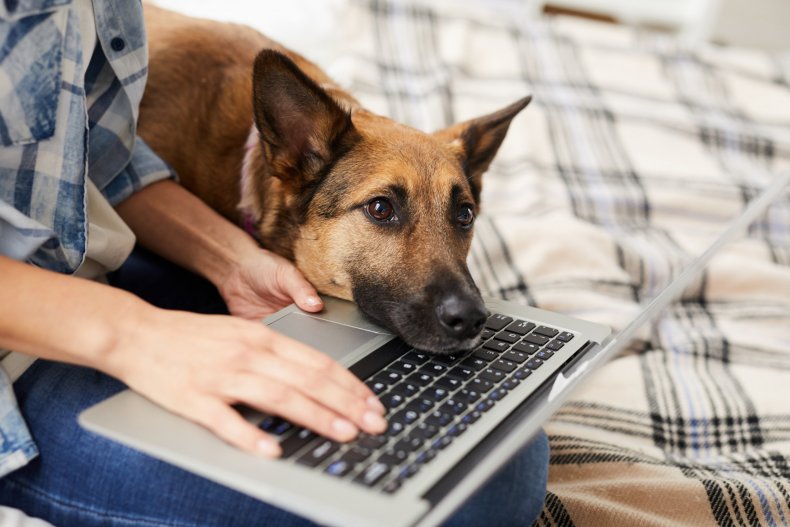 New York became one of those states just this week when Governor Kathy Hochul signed a new law that will require courts in New York to take the same considerations.
"For many families, pets are the equivalent of children and must be granted more consideration by courts to ensure that they will be properly cared for after a divorce," lawmakers wrote in a bill memo when the measure was first introduced earlier this year, Spectrum News reported.
Alaska became the first state to enact such a law in 2017, Spectrum said.
García told The Post that she expected rulings like Panda's to become more frequent.
Newsweek reached out to the Animal Legal Defense Fund for comment.