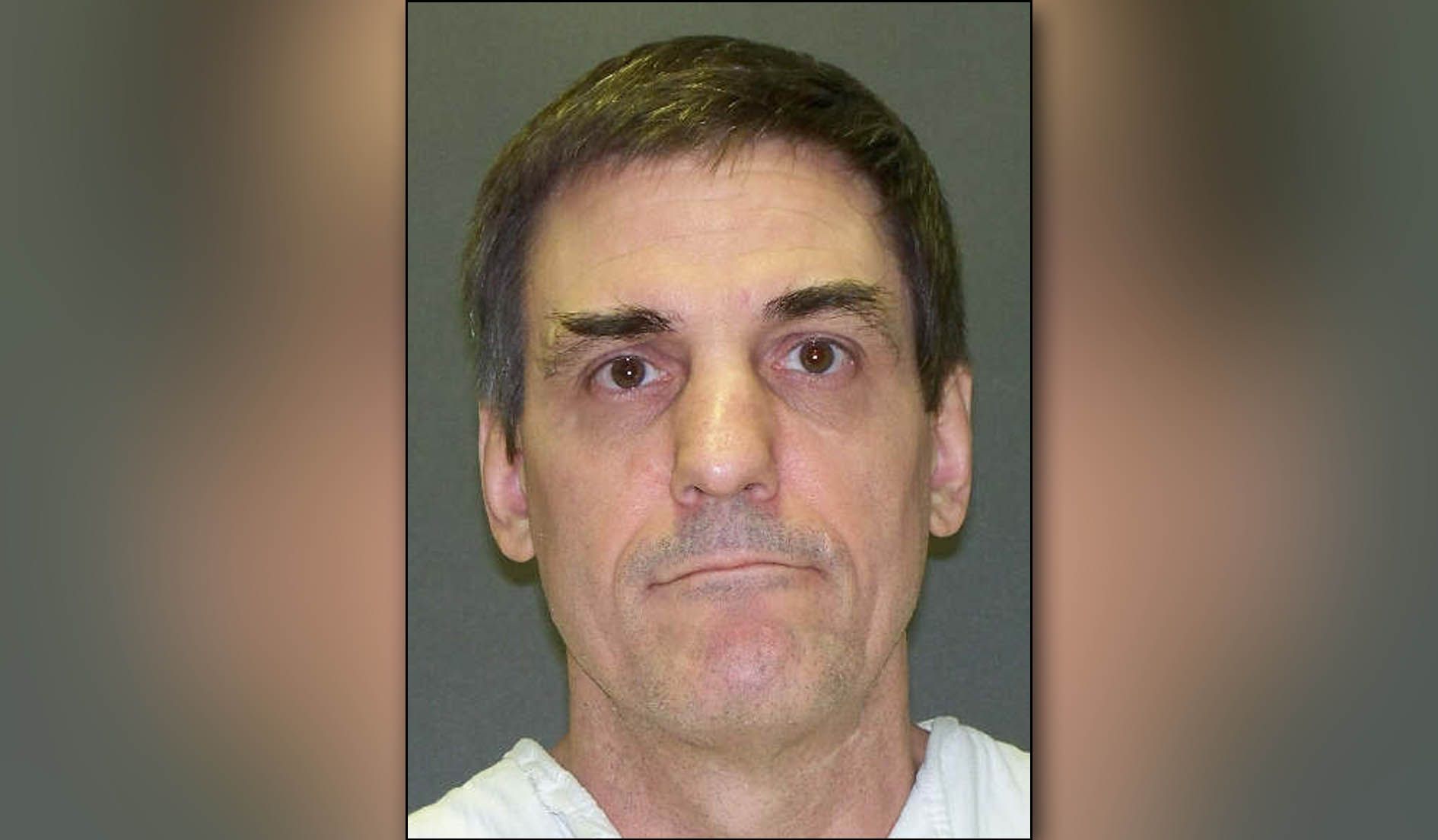 On Wednesday morning, less than 12 hours before Texas prisoner Scott Panetti was scheduled to die by lethal injection, the 5th U.S. Circuit Court of Appeals granted a stay of execution.
Panetti's case has renewed national debate over whether executing people with a mental illness is constitutional.
Panetti, 56, is on death row for murdering the parents of his second wife on September 8, 1992. He was diagnosed with "early schizophrenia" in 1978, just months after being honorably discharged from the Navy, and was hospitalized more than a dozen times for reasons associated with his mental illness.
On that night in 1992, after going off his medication, Panetti shaved his head, dressed in military fatigues, armed himself with multiple guns and shot his in-laws at close range in front of his then-wife and daughter.
Panetti rejected a plea deal for life in prison for his crimes and represented himself at trial. During his trial, he wore a purple cowboy costume and attempted to subpoena more than 200 people for his trial, including Jesus Christ, John. F. Kennedy and then-pope John Paul II. His statements were described as rambling and incoherent, and at one point during the trial, he fell asleep. Panetti was ultimately found guilty of double murder and sentenced to death by a jury that deliberated for one day.
After learning of their client's scheduled execution in the newspaper, Panetti's lawyers asked the circuit court in a motion for a stay of execution to review his case "to determine whether the imposition of the death penalty on offenders with severe mental illness offends contemporary standards of decency." More specifically, they want the court to consider whether putting a mentally ill man to death violates the Eighth Amendment, which bars cruel and unusual punishment.
Texas officials opposed the lawyers' request, saying that a stay "would undermine the sentences of a majority of the nation's death row inmates." The state officials added in their arguments that there is "virtually no evidence of an evolving consensus against executing the mentally ill...where the law already provides multiple avenues for relief."
In the granted stay of execution, the circuit court wrote, "We stay the execution pending further order of the court to allow us to fully consider the late arriving and complex legal questions at issue in this matter."
Richard Dieter, executive director of the Death Penalty Information Center, told USA Today that there are no statistics showing the number of people with mental illness that have been executed over the years, but he estimates that between 10 percent and 15 percent of people on death row have some form of mental illness.
Those with mental illness "can be punished. They're guilty of their crime," Dieter said. "But the death penalty seems extreme given what they're afflicted with. It's not their fault they have this illness."
Panetti's lawyers now have another opportunity to argue that the death penalty is unconstitutional for the mentally ill.
"We are grateful that the court stayed tonight's scheduled execution of Scott Panetti, a man who has suffered from schizophrenia for three decades, for a careful review of the issues surrounding his competency," said Panetti's attorneys, Gregory W. Wiercioch and Kathryn M. Kase, in a statement on Wednesday.
"Mr. Panetti's illness, schizophrenia, was present for years prior to the crime, profoundly affected his trial and appears to have worsened in recent years," they continued. "Mr. Panetti has not had a competency evaluation in seven years, and we believe that today's ruling is the first step in a process which will clearly demonstrate that Mr. Panetti is too severely mentally ill to be executed."