The Oregon Court of Appeals made a first-of-its-kind ruling in the state on Wednesday when it affirmed a lower court's decision that the forced disclosure of a defendant's phone passcode was not a violation of her Fifth Amendment rights.
Catrice Pittman crashed her car into a tree in June 2016, leaving an adult friend and five children, ages 2 to 10, with wounds that included internal injuries and broken bones. According to the prosecution, she admitted to using meth that night, The Oregonian reported.
Pittman pleaded guilty to driving under the influence of intoxicants and five counts of second- and third-degree assault. Another charge that the prosecution had been pursuing and hoping to reinforce with evidence from Pittman's iPhone was that she was allegedly dealing methamphetamine. That charge was later dismissed.
A Marion County judge sided with police and prosecutors by ordering Pittman to enter her passcode, and on Wednesday, the Oregon Court of Appeals agreed with that ruling.
Her defense attorney argued forcing her to do so would violate her rights against self-incrimination under the Fifth Amendment of the U.S. Constitution and Article 1 Section 12 of the Oregon Constitution.
But the Court of Appeals ruled that because police already had good reason to believe the phone was hers given its location in her purse, the fact that she knew its passcode was already a "foregone conclusion." In other words, she could be compelled to cooperate as an exception to her constitutional rights.
The "foregone conclusion" standard keeps cropping up in cases like these. It allows prosecutors to bypass Fifth Amendment protections if the government can show that it knows that the defendant knows the passcode to unlock a device.
In the age of increasing encryption, courts have been asked to order suspects to give up their fingerprints, face scans and passwords to unlock phones that could lead to make-or-break evidence in a case.
The Oregon Court of Appeals ruling that Pittman's cellphone password disclosure would be upheld was the first time an appeals court in Oregon has ruled on this issue.
Unlike Pittman's case, though, many court decisions and appeals have ruled in favor of the defendants — though for many courts, it's been a divisive issue.
Courts in Idaho, California, and Idaho have found that compelling the production of fingerprints is unconstitutional under the Fifth Amendment, though most of those decisions have been reversed.
In Virginia, a judge ruled that the state could compel an alleged rapist to produce a fingerprint but not a passcode.
"The fingerprint, like a key... does not require the witness to divulge anything through his mental processes," the judge wrote in his opinion.
"Unlike the production of physical characteristic evidence, such as a fingerprint, the production of a password forces a 'defendant' to disclose the 'contents of his own mind.'"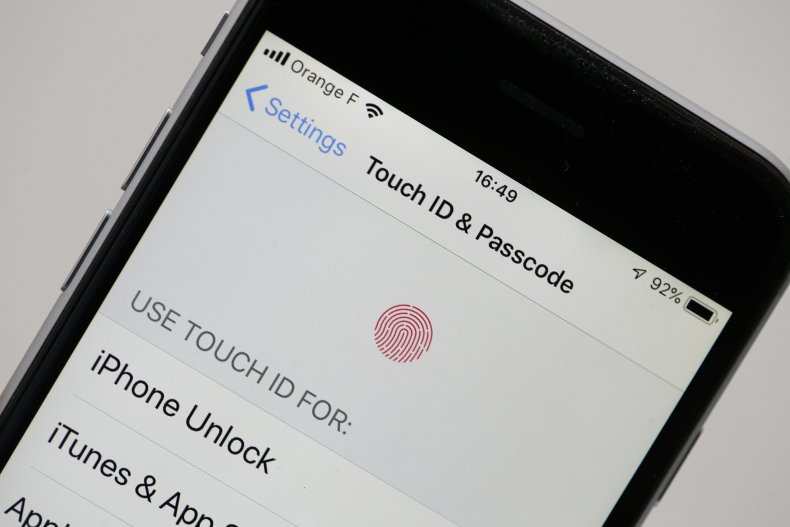 In a 2-1 ruling in the Indiana Supreme Court, the state appellate judges found that forcing a defendant facing stalking and harassment charges to unlock her cellphone would violate her civil rights.
"The Fifth Amendment privilege against self-incrimination reflects our nation's fundamental principles. These principles should not be altered by the advance of technology," Judge Paul Mathias wrote in the 43-page majority opinion.
In a 2018 Florida robbery case, a divided appeals court sided with a criminal defendant who fought turning over his cellphone passcode to police. The ruling by a panel of the 1st District Court of Appeal came after two other state appellate courts came to different conclusions.
The Florida case also put a twist on the "foregone conclusion" standard: whereas the government in the past has only had to show that the defendant knows their password, in this case, the court says that the government needs to show that it knows specific evidence needed to prosecute the case is on the device.
State court decisions don't have the power to change the way these types of cases are decided throughout the country, but it is one more decision that prosecutors may be able to reference in future proceedings.