Court Rules Rachel Maddow Calling OAN 'Russian Propaganda' Protected by First Amendment
One America News Network (OAN) has lost an appeal of its defamation suit against MSNBC's Rachel Maddow.
A three-judge panel from the U.S. Court of Appeals for the Ninth Circuit said Tuesday that Maddow's comments about OAN being "Russian propaganda" are protected by the First Amendment.
"Turning the merits, the panel held that Maddow's statement was well within the bounds of what qualified as protected speech under the First Amendment," Judge Milan D. Smith Jr. wrote in the opinion. "The challenged statement was an obvious exaggeration, cushioned within an undisputed news story."
Smith continued: "The statement could not reasonably be understood to imply an assertion of objective fact, and therefore, did not amount to defamation."
The panel also upheld a previous court ruling that required OAN to pay $250,000 of Maddow's legal fees.
The ruling is the latest development in OAN's 2019 lawsuit arguing that Maddow made "utterly and completely false" statements when she said in one of her segments that the right-wing media network was essentially "paid Russian propaganda."
Maddow made the comment during a report on the discovery by The Daily Beast that one of OAN's on-air reporters, Kristian Rouz, simultaneously worked for Sputnik News—which is a Russian state-owned news agency.
"We literally learned today that that outlet the president is promoting shares staff with the Kremlin," Maddow said in an episode of her show on July 22, 2019. "In this case, the most obsequiously pro-Trump right wing news outlet in America really literally is paid Russian propaganda. The on-air U.S. politics reporter is paid by the Russian government to produce propaganda for that government."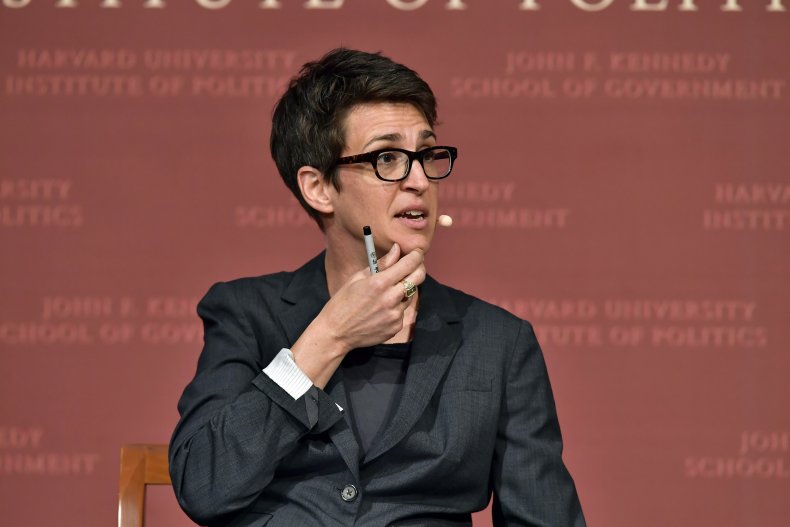 Herring Networks, which owns OAN, sued MSNBC, NBC and Maddow in September 2019 for $10 million.
U.S. District Judge Cynthia Bashant dismissed the suit in May 2020, stating that "no set of facts that could support a claim for defamation based on Maddow's statement." NBC Universal, MSNBC and Maddow had asked the court for nearly $350,000 in legal fees, but were awarded roughly $247,667.
OAN president Charles Herring said in a statement at the time that the network was "pleased that the fees were reduced by nearly a third by the court" and was confident that a more favorable ruling would come from the U.S. Court of Appeals for the 9th Circuit.
But on Tuesday, the federal appellate court affirmed Bashant's judgment to dismiss OAN's defamation suit with prejudice.
Newsweek reached out to MSNBC and OAN for comment, but didn't receive a response before publication.