Court Rules Nonconsensual Sex Without Violence Doesn't Count as Rape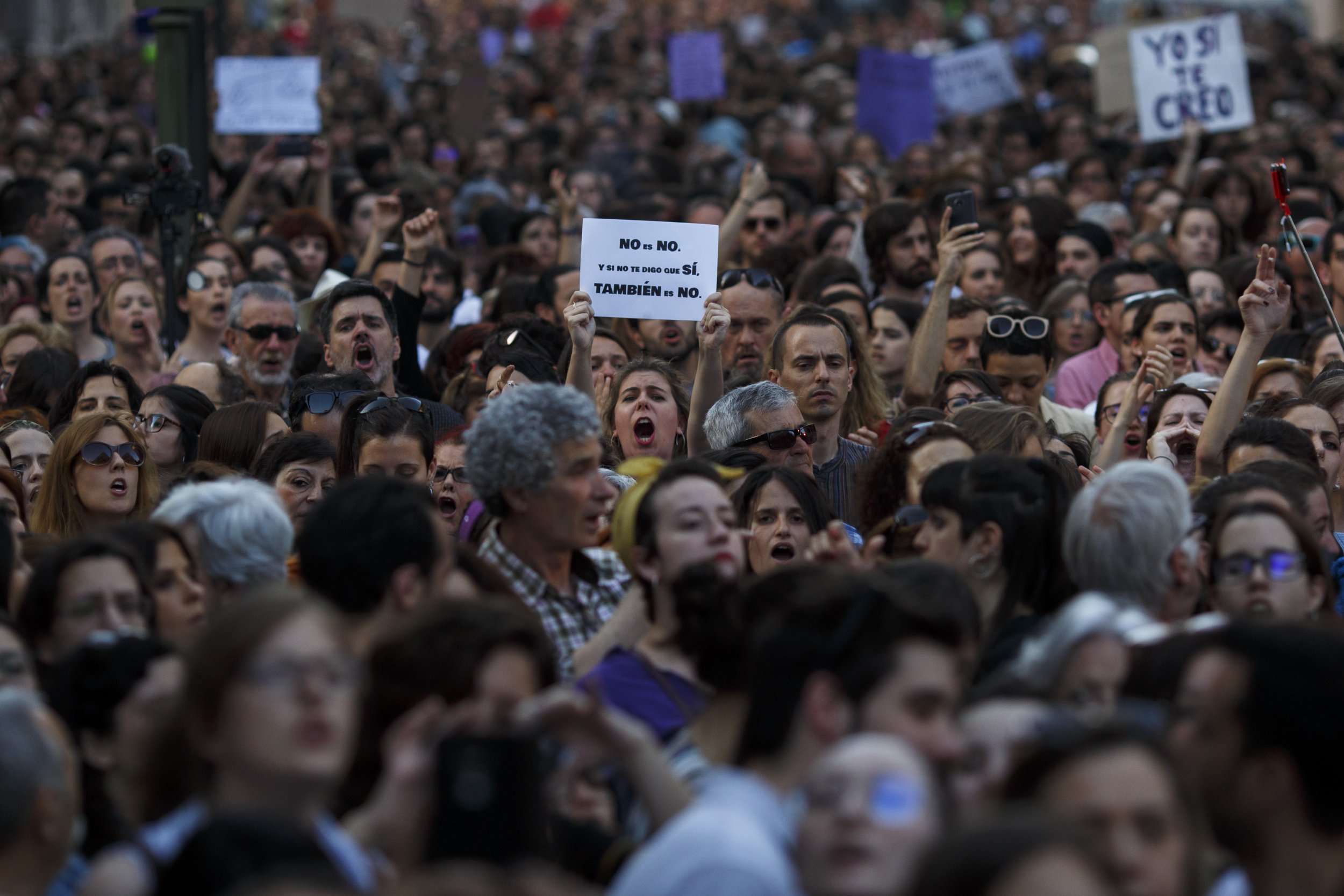 A Spanish court has cleared two men who had nonconsensual sex with a woman of rape because their actions weren't "violent" enough to warrant such a verdict.
The victim's "vulnerable nature" and prior alcohol intake allowed the pair to have sex with her without resorting to violent acts, the ruling said, according to the BBC.
The court jailed the men for sexual abuse rather than sexual assault—Spain's legal equivalent to rape.
The perpetrators—an uncle and nephew—received sentences of four and a half years. Sexual assault crimes can result in prison terms of up to 15 years in Spain, the BBC stated.
The men had gone to a nightclub with the woman in the town of Vielha, Lleida, in the Catalonia region, on August 17, 2017. After spending some time in the club, they took her into a backstreet and forced her into sex and other sexual activities.
The woman sobbed during the trial and told the court she had begged the men to stop, Europa Press reported. She said she was too afraid to physically resist the men.
The perpetrators "took advantage of her vulnerable nature, which, added to her consumption of alcohol and antidepressants, may have weakened her ability to defend herself, thus making the use of violent or intimidatory acts unnecessary," the Lleida court ruling said.
Without such violence, the court said, a conviction of sexual assault would not be appropriate.
In April, protests erupted when a Pamplona court ruled a gang of five men that called themselves La Manada ("The Wolf Pack") had not committed rape when they had nonconsensual sex with a woman and filmed it one their cellphones.
The outcry that followed the Wolf Pack case prompted the government to promise a so-called "Yes Means Yes" law in July. Prime Minister Pedro Sánchez told parliament the law would require all parties to explicitly affirm consent, the BBC previously reported. "To be clear, ladies and gentlemen, if they say no it means no, and if they don't say yes, it means no," Sanchez told parliament at the time.
Deputy Prime Minister Carmen Calvo said the legislation would protect "the autonomy, freedom and respect for a person along with their sexuality."
Lawyer Agustín Martínez—who defended members of La Manada—represented the men in the Lleida case, Europa Press reported. He told the publication he would appeal their sentence and ask for the men's release.