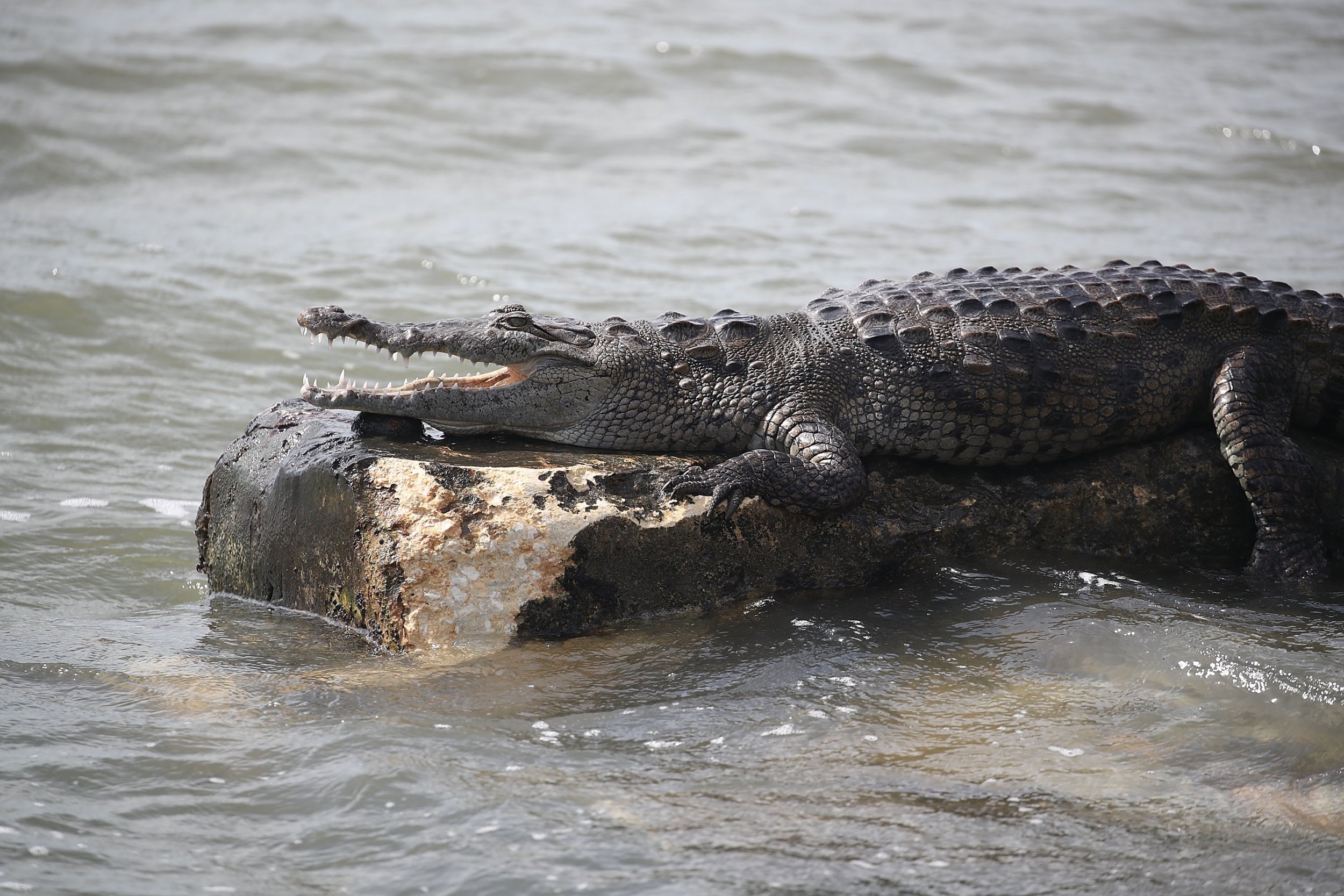 A German zoo will no longer be able to let children participate in one of its main attractions: swimming with crocodiles and alligators. The ban—which aims to protect children from the deadly reptiles—was made official during a court ruling on Thursday, The Local reports.
Previously, the Crocodile Zoo in Friedberg, Hesse, let minors interact with the animals by feeding them and swimming in the same water, but only if a guide from the zoo was present. But now, adults will be the only ones able to swim with the crocodiles. This means that the establishment's popular 'Jungle' birthday party package—which included up-close photos with the animals—will no longer be allowed for kids.
The ban comes after an August 25 decision by Darmstadt regional council, which stated a barrier should be present at all times and if an adult chooses to swim with the animals, they must be warned of the serious risks of being in such close contact with the deadly creatures. Crocodile Zoo motioned to appeal the decision, but the court rejected the appeal on November 2.
The popular wildlife park has faced legal action in the past. In 2014, a conservation agency tried to permanently close the doors to the zoo—a decision which was prompted by an unexplained death of an elephant due to "animal welfare unreliability," FNP reports. However, the zoo won and continued to operate business as usual, as the court decided there was no connection between the elephant's death and the alligator exhibit.
Despite the most recent decision, the zoo still holds its word that their animals are well-behaved and have never hurt anyone.
Crocodile Zoo isn't the only ones getting attention for their reptiles. In October, a group of Australian men posed for a photo while swimming in front of a crocodile bait tank. The photo—which quickly spread across social media-—even caught the attention of the local mayor.
"I was absolutely gobsmacked, this is incredibly stupid and dangerous behaviour. I'm wondering if these fellows are vying for the idiots of the year award or the idiots of the century award," Mayor Julie Leu told ABC radio, according to the The Australian.
The men have yet to be identified, but if they are, they could face up to $11,700 if convicted of interfering with the trap, The New York Times reports.