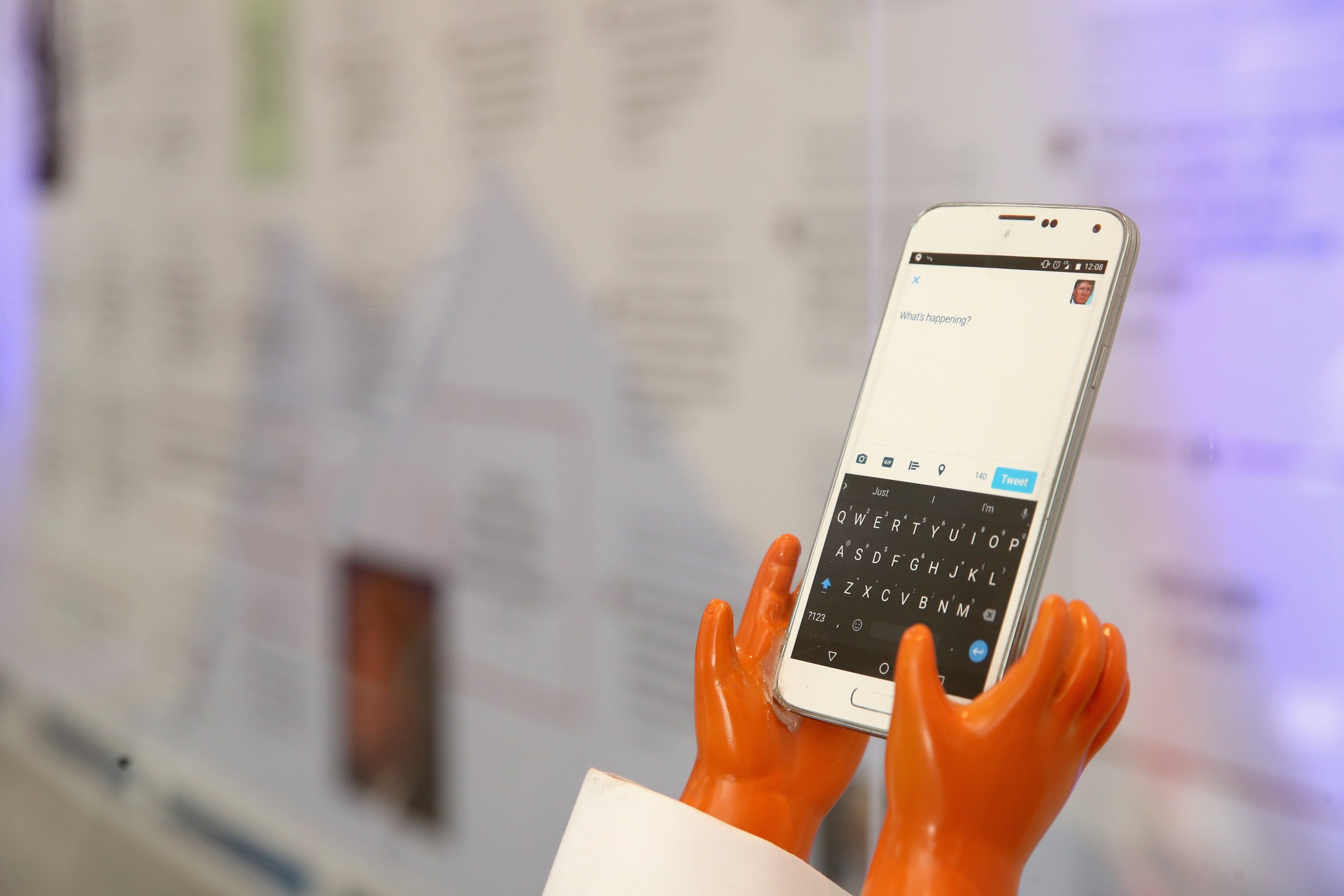 A federal court of appeals ruling in Virginia on Monday could have implications for President Donald Trump and how he manages critics on his Twitter account.
The U.S. Court of Appeals for the Fourth Circuit upheld a ruling that a local official, Loudoun County Board of Supervisors Chairwoman Phyllis Randall, who briefly blocked a man on her public Fakebook page created for engagement with constituents in February 2016, did so in violation of the Constitution. The ruling could have consequences in a separate lawsuit against the president for blocking critics on his @realDonaldTrump Twitter account, a case that will continue to play out in the Court of Appeals for the Second Circuit in New York in the coming months.
"The Fourth Circuit's decision is not binding on the Second Circuit," Joshua Geltzer, executive director at Georgetown's Institute for Constitutional Advocacy and Protection, told Newsweek on Monday.
Although having no direct legal impact on Trump's case, Geltzer believed the ruling will likely have an indirect impact on the court in New York.
"But circuits notice what their sister circuits are saying on key issues. When you have the first court of appeals confront this issue head-on and resolve it the way the Fourth Circuit did today, especially to do it in a thorough discussion, I think that has a strong persuasive impact on other courts of appeals."
Judges James Wynn Jr. and Pamela Harris in their joint opinion Monday wrote: "Randall clothed the Chair's Facebook Page in 'the power and prestige of h[er] state office,' and created and administered the page to 'perform actual or apparent dut[ies] of h[er] office."
Judge Barbara Milano Keenan, the third appeals judge, penned a separate concurrent opinion. However, she asked the court to "exercise great caution" and to "await further guidance" from the Supreme Court when it comes to uncharted territories involving the "First Amendment's reach into social media."
Randall had blocked Brian Davison, a constituent she claimed directed a "slanderous" accusation at someone on her page. The accusation was not directed at Randall.
"That Randall's ban of Davison amounted to an effort 'to suppress speech critical of [such members'] conduct of [their] official duties or fitness for public office' further reinforces that the ban was taken under color of state law," Wynn Jr. and Harris said.
They added that the district court, in its original ruling saying Randall's actions were not legal, "correctly held that Randall acted under color of state law in banning Davison from the Chair's Facebook Page."
Randall did not return Newsweek's requests for comment Monday.
Geltzer pointed to the significance of Wynn Jr. and Harris referring to a previous decision made by the Second Circuit in their joint opinion on Randall.
"It's not just another circuit taking on the issue. It's another circuit taking on the issue and reaching an answer, in part, because of how the Second Circuit thought about an earlier case," Geltzer said, who's also a former legal advisor to the National Security Council and former counsel to the assistant attorney general for national security at DOJ. "I think, at a minimum, the Second Circuit will have to grapple with a lot of this reasoning from the Fourth Circuit thanks to the Trump case."
U.S. District Court Judge Naomi Reice Buchwald ruled on Trump's case in May 2018, saying the president using his public Twitter account to block people, an account which is used in his official capacity as commander-in-chief, was unconstitutional.
"This case requires us to consider whether a public official may, consistent with the First Amendment, 'block' a person from his Twitter account in response to the political views that person has expressed, and whether the analysis differs because that public official is the President of the United States," Buchwald said in her opinion. "The answer to both questions is no."
Attorneys for both Randall and the president, who is being represented by the Department of Justice, have argued through court filings that because the politicians' social media accounts are private and neither owned nor controlled by the government, they should be allowed to block anyone they please.
Trump's attorneys have said the "block function" is "merely an exercise of his personal, not governmental, authority to exclude individuals from that private account."
The president initially defied Buchwald's ruling saying he cannot block people.
Eugene Gu, a former surgeon at Vanderbilt University Medical Center and one of the seven plaintiffs in the lawsuit, told Newsweek in May following the ruling that Trump still had not unblocked him.
"I am still blocked," Gu said at the time. "I have spoken to the other plaintiffs, and they are still blocked as well."
In June, Gu told the Tennessean Trump finally unblocked him, a moment he called "surreal" vindication.