Court Sets Max Punishment to Marine Who Criticized Afghanistan Pullout, But Defers to DoD
A court-martial judge has set the maximum punishment at letter of reprimand for Lieutenant Colonel Stuart Scheller, the Marine who criticized the U.S. withdrawal from Afghanistan in a series of viral videos posted to social media.
However, because the letter is issued by the Department of Defense and not by the judge, there will be no direct punishment from the court. It is likely that Scheller will receive a discharge but he will unlikely face jail time.
On Thursday, Scheller plead guilty to all six misdemeanor-level charges during a court-martial hearing at Marine Corps Base Camp Lejeune in North Carolina.
Charges included disrespect toward superior commissioned officers, willfully disobeying a superior commissioned officer, dereliction in the performance of duties and conduct unbecoming an officer and a gentleman.
Appearing in the military courtroom on Thursday, Sheller told the judge that the reason he posted the August 26 video was because the "Secretary of Defense made decisions that led to the failure in the withdrawal of Afghanistan."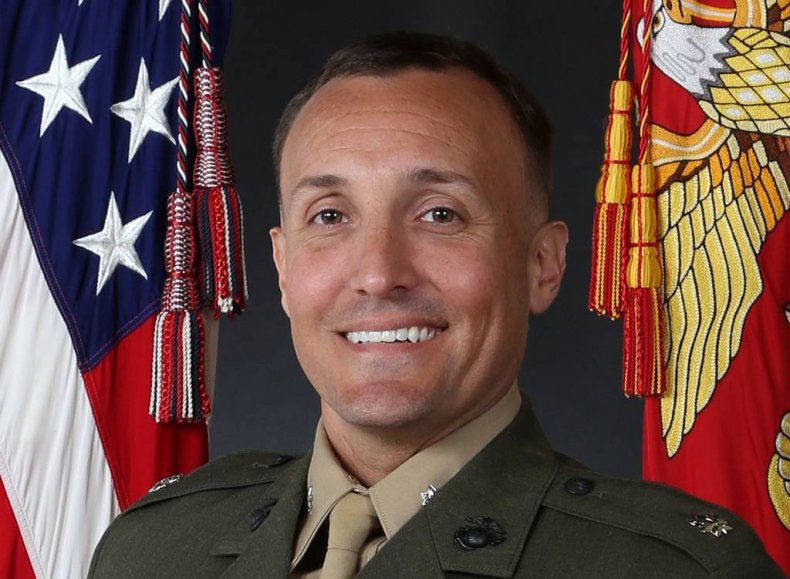 Back in August, Scheller was relieved of his command after posting videos to Facebook and LinkedIn in response to the bombing at Hamid Karzai International Airport, in which 13 U.S. service members were killed.
"Did anyone raise their hand and say, 'We completely messed this up?'" Scheller said in one video. "I'm not saying we can take back what has been done. All I asked for was accountability, for people to comment on what I said and to say, 'Yes. Mistakes were made.' And had they done that I would've gone back into rank and file, submitted, and accomplished what I wanted."
Scheller has been a Marine since 2005 and stands to lose pay and other military benefits if he receives a not honorable discharge.
Scheller received support from a number of Republicans for his comments, including several dozen who called for his release from pretrial confinement from Regional Brig for Marine Corps Installations East in a September letter.
According to a U.S. Marine Corps press release, he was released on October 5.
The Marine has also criticized Republicans in the past. In a September 25 Facebook post, Sheller said people had told him to "kiss the ring" and ask for former President Donald Trump's help but that he would not and that he "hates" how Trump "divided the country."
He also told Trump to "tell your son to stop tweeting about me."
"Your whole family knows nothing about US or our sacrifices. I could never work with you," Scheller wrote in the post. "I'd rather sit in jail and be released with a dishonorable than make compromises in my beliefs."