Court Sides With Transgender Woman in Decade-Long Fight Over Hobby Lobby Women's Bathroom
An Illinois court has sided with a transgender woman in her decade-long fight to use the women's bathroom at Hobby Lobby.
Meggan Sommerville, who has worked at the Hobby Lobby in East Aurora for more than 20 years, was written up for using the women's restroom in 2011. Somerville testified that she was "emotionally devastated" by the disciplinary action.
In 2013, she filed complaints with the Illinois Human Rights Commission alleging she was discriminated against on the basis of her gender identity. That same year, Hobby Lobby added a unisex bathroom but still refused Sommerville access to the women's room.
On August 13, a three-judge panel of the 2nd District Appellate Court of Illinois unanimously ruled that Hobby Lobby violated Illinois anti-discrimination laws.
"Sommerville is female, just like the women who are permitted to use the women's bathroom," the panel said in its decision. "The only reason that Sommerville is barred from using the women's bathroom is that she is a transgender woman."
The panel struck down several of Hobby Lobby's arguments as to why it denied Sommerville access to the women's restroom, including the company's claim that it was "necessary" to protect other women. The judges said that claim lacked "support in either the record or logic.
The court's ruling will allow Sommerville to collect $220,000 in damages, which will be awarded by the Illinois Human Rights Commission.
Hobby Lobby had argued that the amount was "excessive" for several reasons, but the panel said it did "not find its arguments persuasive."
Sommerville told the Chicago Tribune that she "can't put into words the relief" that the ruling brings.
"It's a huge, huge relief," Sommerville told the newspaper. "It's still an emotional roller coaster, because we don't know how Hobby Lobby is going to respond, and we have a ways to go."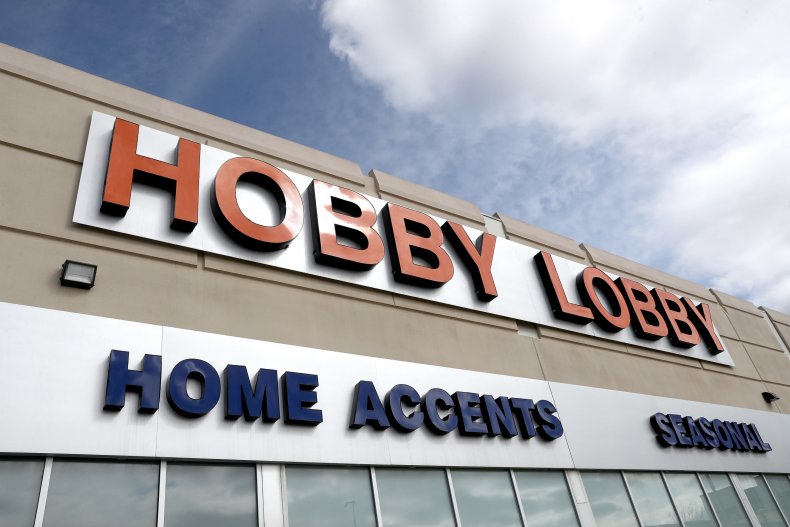 The judges said in their decision that the record contains evidence Sommerville "experienced humiliation and embarrassment daily" by Hobby Lobby's discriminatory practices.
Several times per day, Somerville was forced to choose whether to endure the "shame and anxiety" of using the men's bathroom, risk punishment for using the women's facilities or going to another establishment to use its restroom.
"Her distress drove her to avoid liquid intake, resulting in dehydration," the decision read. "The stress also made her subject to bursts of crying, headaches, and nightmares regularly."
Newsweek reached out to Hobby Lobby for comment on the appellate court's decision and whether it's considering an appeal but didn't receive a response before publication.