The Title 42 public health order, which has allowed the United States to expel migrants at the border, received a significant carveout on Friday after the U.S. Court of Appeals for the District of Columbia Circuit ruled that individuals could not be sent back to areas where they would face persecution.
"This is a huge victory," Lee Gelernt, the attorney overseeing the case and deputy director of the American Civil Liberties Union Immigrants' Rights Project, told Newsweek. "As a practical matter, [the government] will now have to give screenings or hearings for anybody who was seeking protection from persecution or torture."
While the court ruled that Title 42 could remain in place, it ruled that "the Executive [branch] cannot expel aliens to countries where their 'life or freedom would be threatened.'" This means that those who are not fleeing a threat still cannot enter the country but those who are may be able to.
A district court will decide whether these migrants can seek asylum, a process that is banned under Title 42. People who are claiming fear of persecution though must be screened. Meaning, an individual who fled violence in a Central American country then again faced the threat of violence in Mexico cannot be expelled to either nation.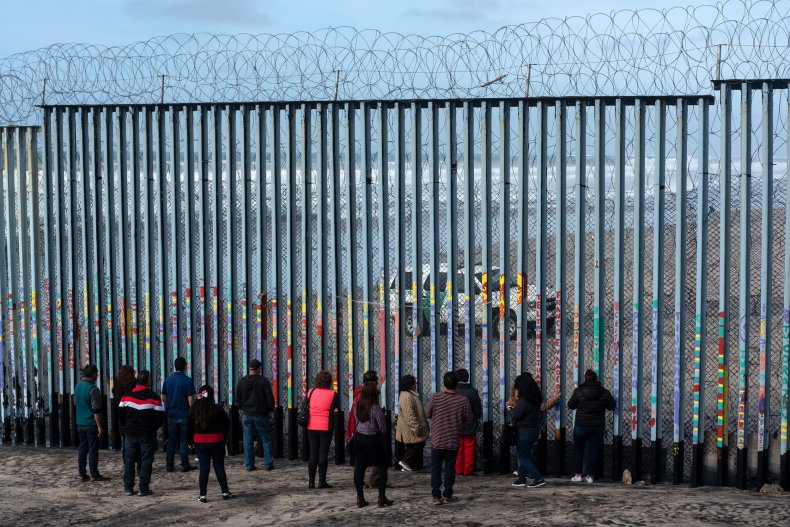 In March 2020, the Centers for Disease Control and Prevention instituted the order drawing on a U.S. code from 1944 stating the president could deny entry to individuals coming from a nation with the "existence of any communicable disease" if doing so would create "serious danger of the introduction of such disease into the United States."
Facing an immigration wave of over 2 million migrant encounters, the Biden administration elected to keep the measure in place. The ACLU has argued that the policy is unlawful on the grounds that it violated standing immigration laws that said that the state is obligated to offer those seeking asylum the right to a "full and fair proceeding."
"The thrust of the policy enacted by the Trump administration was to allow the government to summarily expel people without any screening for persecution," Gelernt told Newsweek. "That can no longer happen."
The Biden administration campaigned on the basis that it would "reassert America's commitment to asylum-seekers and refugees." However, its commitment to upholding Title 42 has placed it at odds with immigration reformers who, among other things, have stated they are "deeply disappointed" by the White House's commitment to the policy.
Newsweek contacted the White House for comment.