Courteney Cox's Thanksgiving Turkey Dance Viewed More Than 2 Million Times
The one with the recreated turkey dance—Courteney Cox sent legions of Friends fans into a frenzy this Thanksgiving by recreating her iconic turkey head dance in a video that has been viewed almost two million times.
Friends became somewhat synonymous with the holiday over the years with the festive episodes becoming a highlight on the show's annual calendar.
One Thanksgiving episode—"The One With All the Thanksgivings"—gave us the iconic moment when Cox's character Monica Geller famously dances with a turkey on her head.
The clip has been immortalized in GIF form and is often widely shared around the holidays—something which Cox herself joked she was tired of.
"I'm feeling so thankful," she said in the video posted to Instagram on Thursday. "And also if I get one more goddamn GIF of that turkey on my head dancing like a f***ing fool, I'm just gonna snap."
She added: "Since I'm the symbol of Thanksgiving, here you go. I hope it makes you happy."
The actress then recreated the popular scene with what looks like a real raw turkey on her head. Cox shimmies to the Friends theme song and the bird is wearing a pair of sunglasses.
The move sent the internet into a bit of a meltdown with Cox receiving high praise for the hilarious skit.
Cox's Friends co-star Lisa Kudrow commented on the video to praise Cox. "You DID THAT," Kudrow said.
Reese Witherspoon who starred as Rachel Green's (Jennifer Aniston) sister in the sitcom wrote, "Love you sister!"
Cox's post came as a nice surprise to Friends fans who are patiently waiting for the show's HBO Max reunion which has been delayed due to the coronavirus pandemic.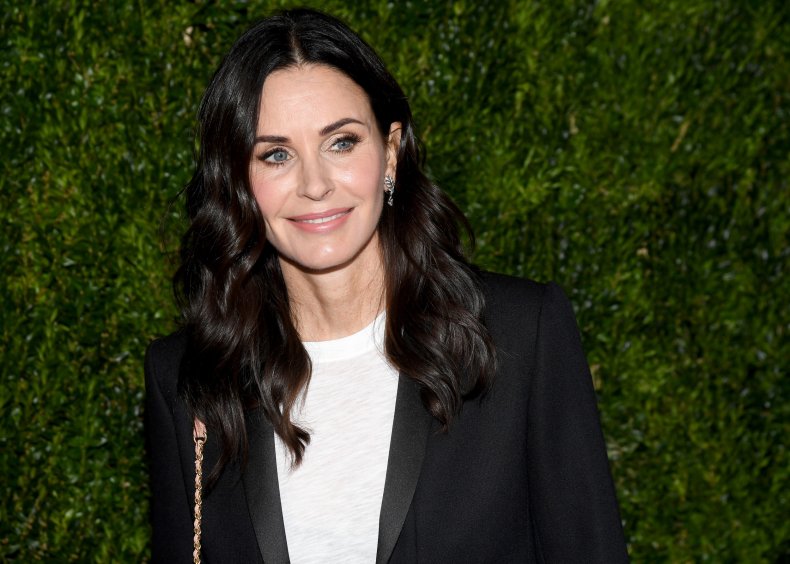 Chandler Bing actor Matthew Perry confirmed earlier this month that the special is set to film in March.
"Friends reunion being rescheduled for the beginning of March," he tweeted. "Looks like we have a busy year coming up. And that's the way I like it!"
For those who want to catch up on a few festive episodes of the beloved series, HBO Max is now the only streaming service in the U.S. where all 236 episodes of the NBC show are available to watch.
Some other popular Thanksgiving episodes include Season 3, Episode 9, "The One With the Football" and Season 4, Episode 8, "The One With Chandler in a Box."
And who could forget the holiday classic, "The One Where Ross Got High"?
Friends is streaming now on HBO Max.