Courthouse Dogs Act Passed by Senate, Allowing Emotional Assistance Animals to Calm Witnesses on the Stand
Friday afternoon, the U.S. Senate passed Texas Senator John Cornyn's Courthouse Dogs Act, allowing comfort dogs into the courtroom to help upset witnesses testify.
The act clarifies the authority for judges to allow trained and certified emotional assistance animals into courtrooms.
"Testifying in court can be a stressful experience for many, and especially children who may be asked to recall traumatic memories," said Cornyn during a press conference. "By allowing trained dogs to sit with witnesses, we can ease stress, help witnesses feel safe to share their stories, and ultimately promote justice."
The bill was written after Cornyn visited the South Texas College of Law in Houston and spoke to certified handlers and victim support groups about the beneficial effect of support animals for testifying witnesses.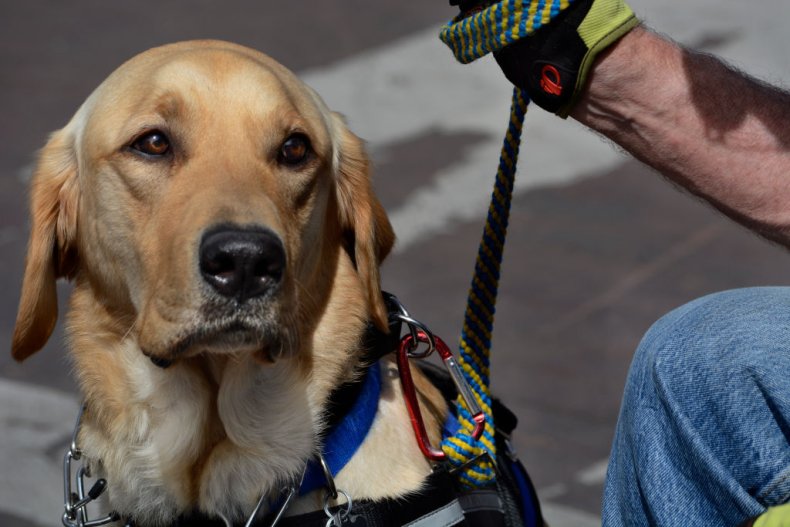 A support animal is a certified, trained animal who is allowed within a courtroom to give comfort to a witness testifying in a case. To act as a support animal during federal criminal case, animals must pass certification from an assistance dog organization that is internationally certified, with a record of excellence in placement and certification of their animals.
They must also be accompanied by a qualified trainer who knows how to manage the dog and also have knowledge of court proceedings.
If the dog fulfills these requirements, the judge may enter the order, and the dog insured for liability protection as it aids the testifying witness.
Some defense lawyers have protested the use of comfort dogs and support animals in the courtroom.
"I think it distracts the jurors from what their job is, which is to determine the truthfulness of the testimony," Christopher Decker, a Denver-based defense lawyer, said to the Chicago Tribune in 2018. "It tends to imply or infer that there has been some victimization. It tends to engender sympathy. It's highly prejudicial."
"We consistently find that the presence of a dog makes no difference," disagreed Wofford University psychology professor Dawn McQuiston, a lead researcher who studied the effect of support dogs on juries, to the Tribune. "It seems absolutely intuitive that it will elicit sympathy, that it will make the victim seem more like a victim, that it will make you feel sorry for them. We certainly expected these dogs would have an impact, so we were surprised when they didn't."
As of 2018, there were 155 courthouse facility dogs working in 35 states—compared to 41 dogs in 19 states in 2013, according to the Courthouse Dogs Foundation (CDF), a Washington-based organization which supports the new law. According to the CDF, many of the witnesses in question have been child victims of sexual assault.
"We need to address how traumatizing it is for children to go through this process," said Ellen O'Neill-Stephens, the founder of the Foundation. "The whole point for me is I want to make it easier for people to engage in this process without suffering additional emotional trauma."
The law is also supported by the National District Attorneys Association and the National Center for Missing and Exploited Children.