Courtney Love Warned Young Girls in Hollywood to Avoid Meeting With Harvey Weinstein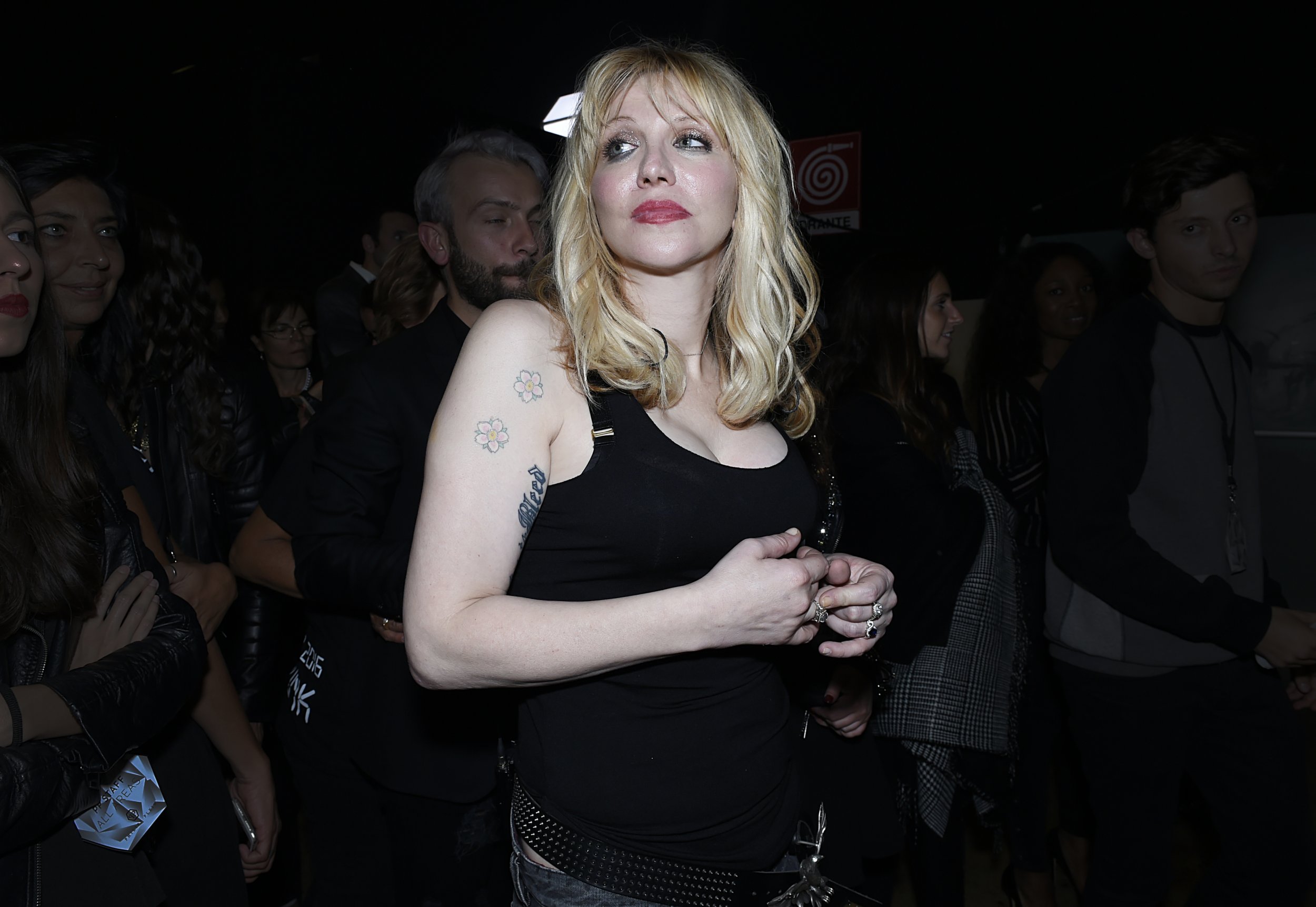 Maybe she should be called Cassandra Love.
Rocker Courtney Love warned young actresses in 2005 not to meet with Harvey Weinstein—and the previously unseen video is now making the rounds as more and more women come forward with their own stories of sexual harassment by the movie titan.
In the video, revealed Monday by TMZ, Love was on the red carpet for the Pamela Anderson Comedy Central Roast when a reporter asked her what advice she would give to "a young girl moving to Hollywood."
"If Harvey Weinstein invites you to a private party in the Four Seasons," Love says, "don't go."
The reporter giggles and Love walks away, her warning apparently unheeded.
The Hole singer has been more outspoken in the days since The New York Times and The New Yorker printed allegations of decades of sexual abuse and rape by Weinstein.
"Although I wasn't one of his victims, I was eternally banned by CAA for speaking out against #HarveyWeinstein #rape," Love tweeted on Saturday, referring to the Creative Artists Agency.
In another, she links to an audio released by The New Yorkerin which Weinstein is heard confessing to groping a woman.
"Listening to this is terrifying," Love wrote. "Can't even begin to imagine the trauma these women suffered #weneedtosticktogether."
Love joins Gwyneth Paltrow, Ashley Judd, Angelina Jolie and dozens more who have commented publicly on Weinstein, who is disputing some of the allegations of harassment, assault and rape.
His spokesperson said he has "unequivocally" denied "any allegations of nonconsensual sex."
But that didn't stop Weinstein from being fired by his own company last week, and over the weekend being kicked out of the Academy of Motion Picture Arts and Sciences—an unprecedented action against an Oscar winner.
Worse for Weinstein, the New York Police Department is again investigating the moviemaker, and the Metropolitan Police Service in London also said that it would investigate his alleged assaults.