Courtroom Artist Responds to Viral Image of Ghislaine Maxwell Trolling Her With Sketch
A New York artist has responded to a viral image of Ghislaine Maxwell turning the tables and drawing a sketch of her during her ongoing trial.
In an apparent case of "sketch inception," courtroom artist Jane Rosenberg created a drawing of Maxwell, who, instead of paying attention to the trial as it unfolded, appeared to be doodling a sketch of Rosenberg on a notepad as Rosenberg was drawing her.
In the picture Maxwell is staring straight at Rosenberg, stoically looking up with a blank expression while continuing to draw. The sketch soon went viral across the Internet, with social media abuzz over the bizarre image.
Speaking to Newsweek over the phone on Monday, Rosenberg described the effect that the sketch had had, as well as some of Maxwell's behavior in the courtroom.
Maxwell had interacted with Rosenberg during the trial a number of times, the artist said. This included smiling and waving at her on the day that the viral courtroom sketch was drawn.
Rosenberg stated that Maxwell continued to smile and wave at her during the trial beyond when she had been sketched the first time, including the past few days.
She also said that Maxwell had even spoken to her once during the proceedings.
On that occasion, Maxwell had reportedly gotten close to Rosenberg, and quietly mentioned through her attorney that it was a "long day, isn't it?", to which Rosenberg agreed with her.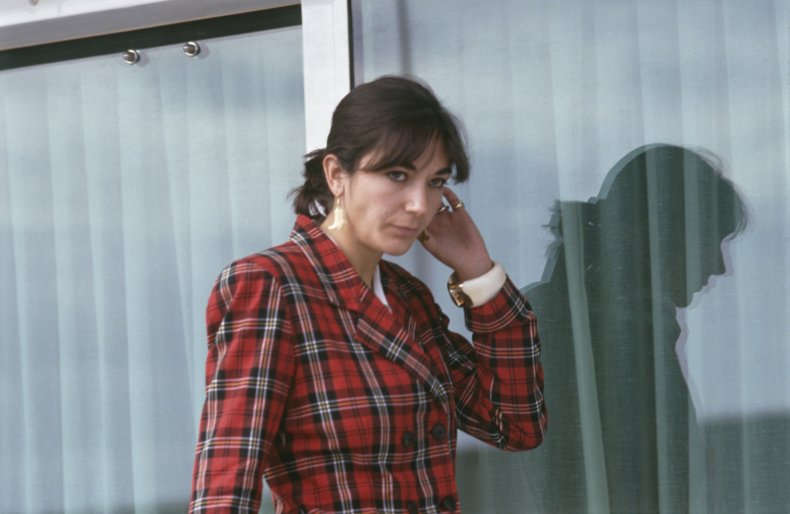 Beyond Ghislaine Maxwell, Rosenberg has been involved with a number of other national cases throughout her 41-year career.
When asked if she considered Maxwell the most high-profile case she had been apart of, Rosenberg referred to most of her cases as such, and that she wouldn't be called in otherwise.
These sketches included famous defendants such as Eddie Murphy, El Chapo, Lev Parnas, and Bill Cosby's multiple trials.
In addition to speaking with Newsweek, Rosenberg also talked to New York Magazine's Intelligencer and shed some additional light on the incident.
"In the pretrials in that little courtroom, that's when the sketching started. [Maxwell] sketched me a few times in a row," Rosenberg told Intelligencer. "Then she started nodding at me and waving at me."
"It's really great for me. I'm not going to wreck it. I'm going to keep it going," she added.
Rosenberg also added that there were some challenges in sketching anonymous victims who were called to testify. Additionally, Rosenberg, who has become known throughout New York for her art, shed some light on the business of being a courtroom sketch artist.
"My industry has never been good, but I'm still working like crazy," she said. "But federal courts don't let cameras in, so they do need me. I'm still working like crazy all the time."
The viral moment comes at the trial of Ghislaine Maxwell continues to draw national attention. Maxwell, 59, is a French-born British socialite known for her association with deceased sex offender Jeffrey Epstein.
Maxwell is considered to have been one of Epstein's close confidantes, and she also had reported working relationships with a number of political bigwigs, including Prince Andrew and former President Donald Trump.
She was arrested in July 2020 by the FBI, accused of helping to traffic underage girls to Epstein's private island, among other locations. She has pleaded not guilty to these charges.