'Cousin's Friend': Ted Lieu Compares Lauren Boebert to Nicki Minaj Over Tylenol Tweet
Democratic California Representative Ted Lieu has compared Republican Colorado Representative Lauren Boebert to rapper Nicki Minaj over Boebert's recent anti-vaccination mandate tweet.
"I woke up with a headache this morning," Boebert wrote in a Monday morning tweet. "I took some Tylenol. Now if everyone else could take some Tylenol too so mine would start working, that would be great."
Boebert's tweet refers to a common conservative criticism of the COVID-19 vaccine.
Health officials have touted widespread vaccination as the main way to prevent new infections and mitigate community spread. Some conservatives have taken that message to mean that the vaccine only works if others also get vaccinated.
In response to Boebert's tweet, Lieu wrote, "My son got a headache three days ago. Now I have a headache. But before I take any Tylenol, I'm going to do my own research. Then I'm going to talk to my cousin's friend."
His tweet alludes to Minaj's viral September 13 tweet expressing her own doubt about the vaccine's effectiveness.
In Minaj's tweet, she claimed that her cousin in Trinidad wouldn't get the vaccine because his friend got the vaccine and then became impotent with swollen testicles as a result. Her claims have been debunked by doctors and Trinidad's health minister.
Nevertheless, Minaj wrote in a follow-up tweet, "if I get vaccinated.... It'll be once I feel I've done enough research."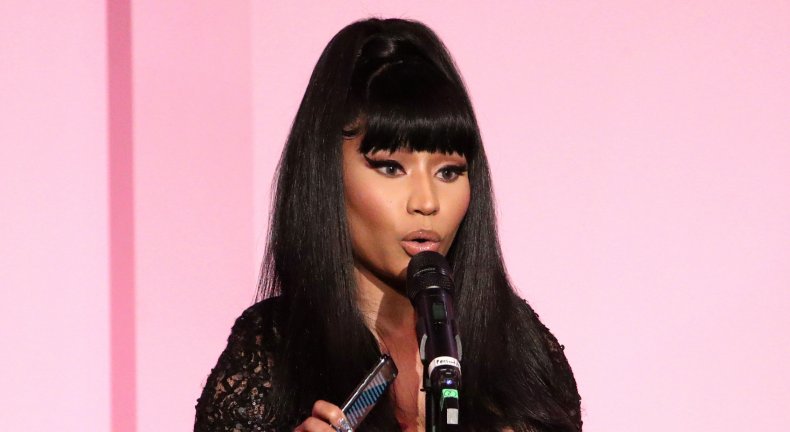 Numerous conservatives have defended Minaj as she faced backlash for her tweets.
Right-wing commentator Candace Owens and Fox News host Tucker Carlson both spoke out in her support.
Owens said that online commenters were wrong to mock those who report strange or unheard of side effects from the vaccine.
"Why not just have a meaningful conversation and say: 'You know what, this might be rare, maybe this does happen, but you're gonna be just fine'?" Owens asked. "[Vaccination advocates] won't do that, and that is why people do not trust them at this moment."
Carlson agreed with Owens and called Minaj's critics "bullies" who insult vaccine skeptics by calling them "stupid."
Republican Florida Representative Matt Gaetz joked that Minaj should run as a vice president on former President Donald Trump's yet-to-be-announced 2024 re-election campaign.
"There are many causes of infertility and testicular swelling. The COVID vaccines are not on that list," Stanford Health Care's Infectious Disease expert Dr. Anne Liu told KPIX.
Liu expressed worry that other individuals might believe anti-vaccination misinformation spreading online rather than "better information" on vaccinations.
Newsweek contacted Lieu's office for comment.