'Cover-Up' of Child Sex Abuse Case Is Tip of the Iceberg, Says MP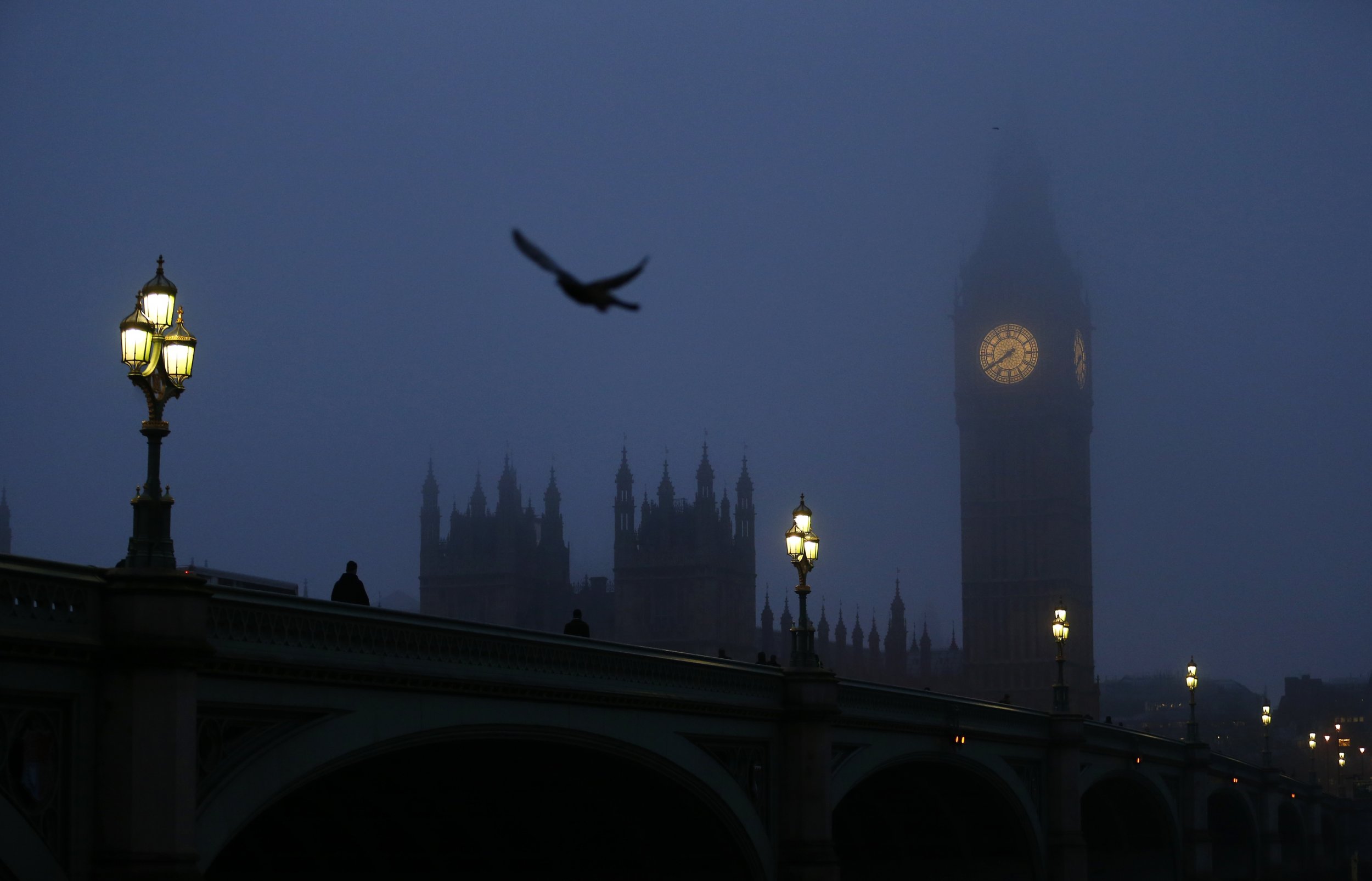 Revelations that undercover police operations investigating allegations of child sex abuse by high-profile figures were scrapped in the 1980s have been described as just "the tip of the iceberg" by one MP who has campaigned on the issue and believes that such a cover-up continues today.
The revelations were unveiled during the BBC's Newsnight programme last night, after a former officer told the programme that the Liberal MP Cyril Smith, who died in 2010, was held by police during the 1980s after a three-month undercover operation, but was released shortly after his arrest.
The police team, who targeted six or more addresses in south London where alleged sex parties with teenage boys took place, were told to abandon their investigation by a senior officer whom none of the undercover team met, the source told Newsnight. They were forced to hand over the evidence they had been collecting, including secretly filmed footage allegedly showing Smith and a senior member of Britain's intelligence services at one of the sex parties. The police were warned to stay quiet or face prosecution under the Official Secrets Act, the officer said.
The police watchdog, the Independent Police Complaints Commission, announced yesterday that it would be investigating suggestions of corruption in the Metropolitan Police and claims it covered up child sex offences because MPs and senior police officers were involved.
The Liberal Democrat politician, John Hemming, who has campaigned to uncover perpetrators of child abuse within Westminster circles, says that the revelations about Cyril Smith are "the tip of the iceberg" and "not an isolated incident". He also believes that the efforts to conceal allegations of child sex abuse by politicians are still going on today.
"There is still an effort going on to cover it up. There is no reason not to suspect it is still happening within this decade," he says.
Hemming cites the case of Newsweek reporter Leah McGrath Goodman, who was denied entry to the UK and Channel Islands in 2012. McGrath Goodman claims this was because the Jersey establishment had discovered that she was writing a book about the historic child abuse inquiry at the Haut de la Garenne care home, which Jimmy Saville visited. Both the UK Border Agency (UKBA) and Jersey's customs and immigrations service insist her ban was unrelated to her journalistic investigations
"Clearly, pressure is still being exerted now," Hemming continues. "Banning Leah was very significant."
Hemming has also called for a police amnesty to allow police officers in the past who may have lied or hidden the truth under duress, to be allowed a platform to speak free from fear of prosecution.
Peter Garsden, president of the Association of Child Abuse Lawyers, agrees that many more high profile names in connection with child sex abuse allegations could now emerge.
"I'm sure in the next year or so we will see a number of high profile prosecutions. I know individuals who are being contemplated for prosecution now. A number of them are dead and can't be prosecuted, but a number are still alive, although very old. But the problem is that the higher up in society they are, the more influence they can bring to bear. Influence, threats being made and children being murdered, that's still going on today. It didn't suddenly stop in the 1980s."
In his role as a child abuse lawyer, the news that police investigations into Cyril Smith's behaviour were shelved has left him unsurprised. "The allegations that are becoming public were made to me anecdotally as long ago as 1966. However in those days it was the substance of rumour and comment by various survivors who I was in touch with in my drive to force the government to hold a public inquiry. It is ironic that it has now taken 20 years for the government to announce some sort of national inquiry. I heard about Cyril Smith being an abuser from somebody who I spoke to back in 1966, so it simply doesn't surprise me at all."
Garsden explains that back in the 1970s and 1980s, the ability of higher offices to exert pressure on the police was a lot more "understandable" due to the fact there was no Crown Prosecution Service, which was partly the reason it was set up in 1986. "The police could be influenced to either prosecute or not prosecute in a way that would not get past the barrier of the CPS today," he says.
Yet Garsden has reservations about how much the IPCC can hope to achieve. "The IPCC will only look at the behaviour of the police, they won't touch the higher offices who exerted pressure on them, and that needs to be investigated. But even then I suspect they will come across difficulty if they try to investigate the intelligence services and government officers."
Garsden says that the media coverage of the various inquiries designed to get to the truth of child sex abuse in Westminster triggers a whole host of symptoms in his clients, including depression, self-harming, drink and drugs, mental disorders, nightmares and flashbacks. "We hear this everyday, we have hundreds of medical reports that serve as a testimony to the lifelong suffering that child abuse victims endure. Unlike a broken leg you don't get over it. It is wholly disabling, it affects every part of their life. They are unable to have relationships, they are unable to work, or trust anybody."
Phil Frampton, the former national chair of the Care Leavers Association, is adamant that the government is continuing to obstruct justice for the victims of high profile child abusers. "This is definitely gaining momentum now, despite all the efforts of the government to hold this back."
"[British prime minister David] Cameron said no stone would be left unturned, but he has been sitting on the stones for so long now. Now it is left to the IPCC to take this investigation forward, because of a lack of direction from the top and a lack of sincerity to take these issues up properly."
According to Frampton, senior government figures are restricting information from coming out. He cites a freedom of information request that Margaret Thatcher had been made aware of child sex abuse allegations involving Cyril Smith, before he was knighted. "But you can only deal with this if you deal with the establishment - you have to sweep the tops of the stairs first, and this goes right to the top."
"This is a spotlight on the nature of our society, helping people understand there are people at the top who still feel they can act like feudal lords, taking what they want out of the country and destroying lives arbitrarily, that's why there's this huge public outrage," says Frampton.
Frampton believes that justice will be done eventually, but agrees that a threat still hangs over the police, and is an "indication of how the government are trying to keep the lid on the issue".
"There are members of the establishment that are on the edge of being brought to justice, but it seems the government is waiting for them to die. If you look at Cyril Smith, Jimmy Savile, Leon Brittan; there is a mortuary for child abusers that the government is hoping to fill up. Dead men can't speak."