Coveted Texas HS Quarterback Shuns In-State Schools, Ending His Recruitment
Cade Klubnik has apparently ended his recruiting. The Texas high school quarterback from Austin Westlake told the world of his commitment Tuesday night.
He said he'll be a Clemson Tiger.
"Through all these years of hard work and determination to reach my goal, it was once a young boy's dream," Klubnik said through an Instagram video. "I'll be announcing my commitment to ... Clemson University. Go Tigers."
Klubnik led the Westlake Chapparals to the Class 6A Division I state championship last fall, topping Southlake Carroll for the title in January.
Klubnik is a junior at Westlake, where former quarterbacks include former Super Bowl MVPs Drew Brees and Nick Foles, and former University of Texas signal caller Sam Ehlinger. Klubnik had offers all over the country, and he let the world know Tuesday night that he's headed to the Atlantic Coast Conference.
He is listed at 6-foot-2, 186 pounds. According to 247Sports.com, he's the No. 5-rated pro passer in the Class of 2022 and No. 74 overall prospect. He's ranked No. 14 overall in the state of Texas.
His announcement video begins with Klubnik walking through a gate into his high school stadium, twirling a football and then talking.
"Ever since I was a little boy, my one dream has been to play college football. I still remember sitting in elementary school and filling out my dream job section and putting that I want to be a college quarterback one day.
"To be able to have the opportunity to put the jersey on to have the name Klubnik on the back and run out onto the field in front of 80,000 fans. That's what I've always dreamed of."
He said his "journey" started 14 years ago when he was a 3-years-old and first learned of the game. He said becoming a college quarterback has always been a passion. Klubnik said his passion to be greater the next day has always pushed him harder.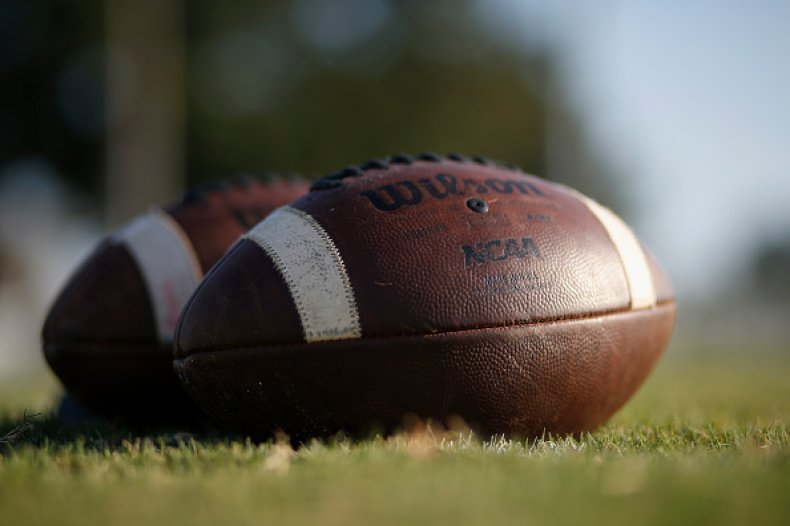 Last season, his Chaparrals were ranked No. 3 in the state and faced a Herculean task of playing the two-time defending champion Galena North Shore Mustangs in the state semifinals. Westlake won the game, 24-21, to set up the championship game with Southlake Carroll, who was coming off an upset win over nationally-ranked Duncanville.
Klubnik led Westlake to a 52-34 win over the Carroll Dragons, giving the Chaparrals back-to-back titles and their third state championship in history. The first was won by Brees in 1996—about eight years before Klubenik was born.
In the video, Klubnik acknowledged his coaches along the way, from Pop Warner to high school leagues. He credits them for teaching him leadership abilities and his work ethic. He cited Brees, Foles and Ehlinger as "mentors" throughout his young life and career as well.
Klubnik's announcement comes as Ehlinger is set to leave Texas and Kellen Mond finished up his senior year at Texas A&M.
Clemson is losing quarterback Trevor Lawrence, who's expected to be the top overall pick in next month's NFL Draft. Clemson is also the school where NFL's Deshaun Watson played.