Georgia Bans 'Covfefe' License Plates, Stopping Trump Meme Sensation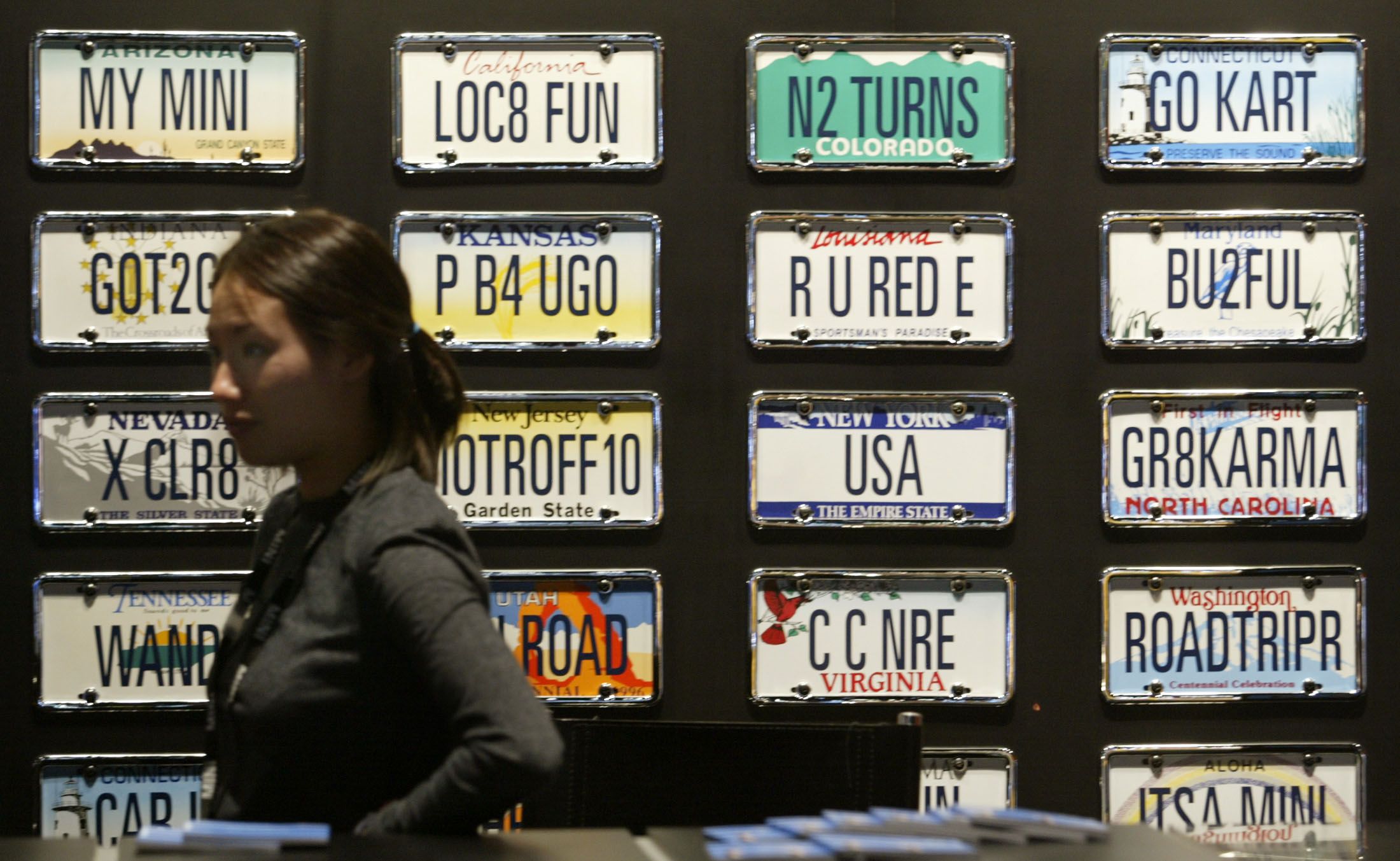 President Donald Trump's mistaken tweet last month containing the word "covfefe" took the Internet and country by storm. It inspired memes and news coverage attempting to decipher its meaning, with Trump himself attempting to to join in the mania by stating, "Who can figure out the true meaning of "covfefe" ??? Enjoy!"
"Covfefe" vanity license plates were ordered in at least 21 states earlier this month, but Georgia drivers won't be joining the trend. The Peach State recently banned the use of "covfefe" on motor vehicle tags, The Atlanta Journal-Constitution reported Monday.
The word (typo?) and any of its variations combined with numbers joined phrases banned by Georgia such as "H0TBODY," "2SXC4U," "BUTT," "KKK," "PERVERT" and more than 8,000 phrases previously ruled unsuitable for car tags.
The state's reason for the ban is unclear, and a lawyer told the Atlanta Journal-Consitution there could be an argument made that the denial violates First Amendment rights since Georgia cannot ban it simply because the word has a "political meaning."
Yet, plenty of others had at least previously found no reason to deny drivers their "covfefe" tags.
Unlike Georgia, CNN reported June 2 that 21 states, including Pennsylvania, West Virginia, Wisconsin and North Dakota at the time were still offering the plate as an option. The report also unearthed one Nebraska man who was able to secure a "covfefe" plate a mere five hours following Trump's tweet.
As for the tweet's actual meaning, Reddit users went to extremes to figure that out by using Google Translate and a truck bomb in Kabul, Afghanistan that occurred the same day as Trump took to Twitter, The Daily Beast reported.
"We all thought it was funny. I thought it was maybe because President Trump got interrupted mid-tweet by the Kabul bombing," a Reddit user wrote. "But Sean Spicer said, cryptically, 'The president and a small group of people know exactly what he meant.' u/Shake33 figured out that it translates into Arabic as 'I will stand up.'"
However, that theory was later debunked by a Yale University Islamic scholar.