PM Boris Johnson Ignored Experts as Full Lockdown in England Was Advised
Newly released documents show that Boris Johnson's government ignored advice from its top scientific advisers to impose a national two or three-week lockdown to prevent an exponential rise in COVID-19 cases which could have disastrous consequences.
Minutes from the Scientific Advisory Group for Emergencies (SAGE) meeting on September 21 show that ministers were advised to "consider for immediate introduction" a package of potential restrictions, which included a short circuit-breaker lockdown to get the virus back down to manageable levels as well as banning indoor household mixing, closing all bars, restaurants, cafés and gyms and putting university and college teaching online.
The government was also asked to tell people that they should work from home, which was the only measure adopted by the prime minister the following day. The group had warned that a failure to prevent a second wave of the virus, would fall disproportionately on the frailest in society, but also those on lower incomes and black, Asian and minority ethnic (BAME) communities.
The experts also said: "The more rapidly interventions are put in place, and the more stringent they are, the faster the reduction in incidence and prevalence and the greater the reduction in COVID-related deaths. Both local and national measures are needed; measures should not be applied in too specific a geographical area."
The release of the document came after Johnson informed the country on Monday of a new three-tier COVID alert system for England, which would tailor interventions according to the severity of an outbreak in a given area, as he rejected calls for a full scale national lockdown. The experts also warned that adoption of the immediate measures it had recommended could push the epidemic back 28 days if it was well adhered to and added that further circuit-breaks might be needed to keep cases low into the winter.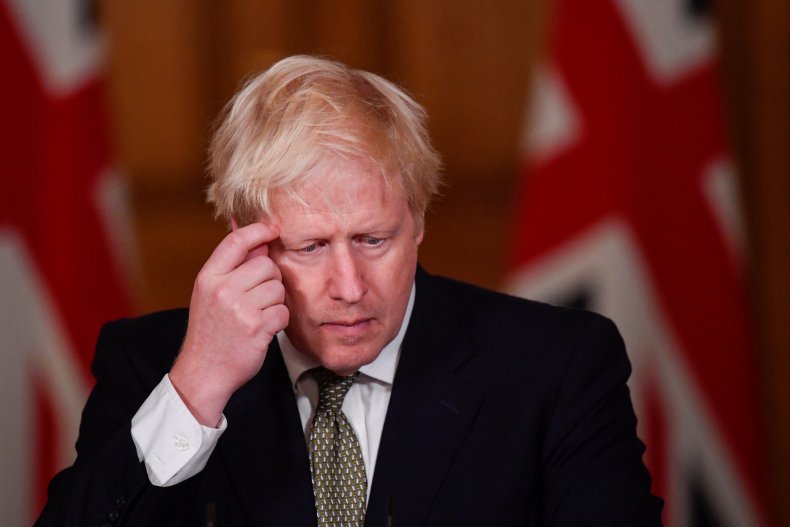 Cases have risen across the country, with Johnson telling parliament that they had quadrupled in the last three weeks. SAGE also conceded that its advice would have a negative impact on the economy, as well as potential non-COVID public health consequences. Critics have argued that economic concerns may have trumped those of public health.
The opposition Labour Party said the documents are alarming, with Shadow Health Secretary Jon Ashworth saying that if in government, the party would follow scientific advice. He told BBC Radio 4: "If I was the secretary of state, then we would always follow the scientific advice. What we need to understand today from ministers is why the scientific advice was rejected."
U.K. Communities Secretary Robert Jenrick defended the government's decision to ignore the advice from SAGE, insisting that it was still being led by science when asked on BBC Radio 4 if it could still be believed that ministers were following scientific advice.
He said: "It certainly can. But we have to take a balanced judgment. These are not easy decisions. But the prime minister has to balance protecting people's lives, and the NHS from the virus, while also prioritizing things that matter to us as a society, like education, and keeping as many people in employment as possible."
He added that the government was trying where it could to avoid a national lockdown which would be damaging to people's lives.
Meanwhile, Chris Whitty, the chief medical officer for England said he was "not confident" the base level of restrictions in "very high" alert areas would be enough to get on top of it, and encouraged local leaders to go further.
Liverpool City Region in north-west England, which has been in placed in the highest alert level under Johnson's new system, must close pubs, bars, betting shops, gyms, leisure centers and casinos from Wednesday.