The trillions of dollars spent on COVID-19 "bailouts" will be a subject of controversy for decades to come. The medical community will grapple with their efficacy and unintended consequences. Economists will debate the economic impacts.
One thing is for certain, though—as in any emergency, real or self-imposed, Congress threw heaps of money at the pandemic without much forethought. The result, as always, was overspending. The pandemic response is one more reminder that lawmakers need to ensure a modern social welfare infrastructure, mechanisms to combat waste and fraud, and accounting systems to quantify unused funds.
As OpenTheBooks.com delved into trillions of dollars in pandemic spending to compile our annual waste report, Where's The Pork?, we found more than just the usual waste, fraud, and silly spending.
At the highest level, large, populous states received COVID bailouts despite being on strong fiscal footing. California was sitting on a massive $75.7 billion budget surplus at the time President Joe Biden signed the American Rescue Plan Act, a trillion-plus-dollar law that many critics say has contributed to the rapid inflation now upending household budgets. Despite Governor Gavin Newsom publicly bragging about the surplus, the California state government reaped another $26 billion in federal tax dollars under the "rescue" plan.
Funds were allocated based on the state unemployment rate, meaning California cashed in, while states with better policies and lower unemployment lost out. West Virginia, for example, had its funds adjusted down by $900 million as tax dollars were directed elsewhere. Georgia lost out on $1.5 billion.
Gov. Newsom has so much money to play with, he cut $8.1 billion in state-level stimulus checks to his residents.
The following year, 2021, California cruised to another $100 billion budget surplus. The state never needed a bailout—it had an enormous pile of cash to tap for unexpected circumstances like the pandemic.
This problem was bipartisan. Texas had a $1 billion surplus in 2021 and received $17 billion under the American Rescue Plan. Speaker of the House Nancy Pelosi (D-Calif.) had complained that congressional Republicans would vote "no" and then "take the dough." She wasn't wrong, as lawmakers of both parties saw their state-level counterparts mop up the money.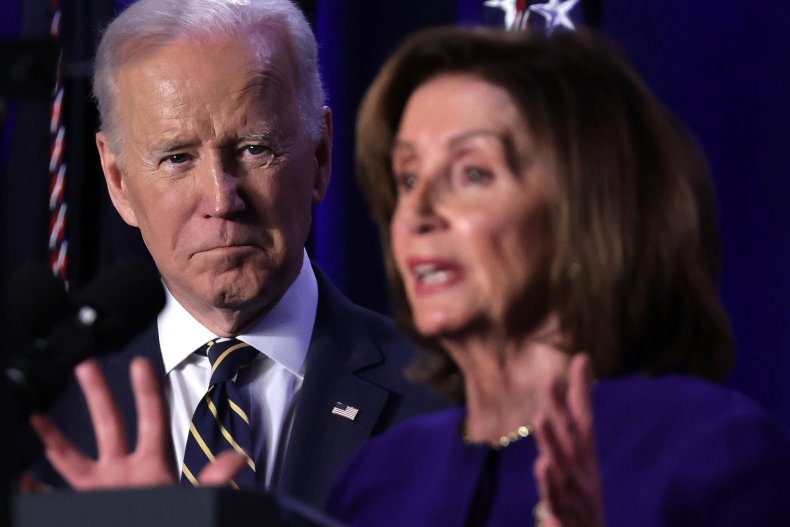 In other words, the American Rescue Plan made no distinction between states that managed their finances well and those that didn't; between states that had extensive shutdowns and those that didn't; or between states whose tourism industries bounced back and those that stayed inert for a longer period.
The congressional bailouts were even more egregious at the local level. The 50 richest places in America, those best positioned to weather any storm, ended up with $100 million in COVID relief funding. Atherton, California, the richest town in America, took in $1.4 million. Beverly Hills residents returned home from red-carpet events to collect $8 million. Key West retirees saw $10 million flood in.
How about Greenwich, Connecticut, home to Dorothy Hamill, Joe Girardi, and Jane Fonda? That area received $20 million from the Biden administration.
Then there are infamous examples of our tax dollars going where they aren't needed—i.e. to the rich and famous like Kanye West.
The forgivable loans granted by the Small Business Administration, known as the Paycheck Protection Program, were meant to give vulnerable businesses a chance to retain employees as they weathered shutdowns. However, the program doled out $3.6 billion worth of loans to folks on the Department of Treasury's "do not pay" list—57,000 of them. Beyond those, a loan was granted to none other than Yeezy, LLC, the clothing and sneaker company founded by West. The monochrome designs can be found on the pages of tabloids, donned by celebrities around the world.
The case will certainly be made that COVID was too urgent a matter to craft a more careful spending plan, but Congress' failure to spend money efficiently is a problem that predates the virus. As the regular budget process has broken down into an endless series of "emergency" spending bills passed at the last moment, the national debt has spiraled from $5.8 trillion to more than $30 trillion over the last 20 years.
The House of Representatives is trusted with the power of the purse—to make prudent decisions, staff government appropriately for new projects, and direct money where it's most needed.
Far too often, Congress chooses to simply empty the purse on the table and let everyone pick through the loot. These ridiculous COVID spending examples should be a basic reminder for lawmakers: respect America's taxpayers and apply some critical thinking to your spending choices.
Adam Andrzejewski is the CEO and founder of OpenTheBooks.com, the largest private database of U.S. public-sector expenditures.
The views expressed in this article are the writer's own.