Contact-Tracing Apps Could Become Permanent Once the Pandemic Is Over
Privacy advocacy groups are concerned contact tracing measures initiated to combat coronavirus outbreaks could be used to track citizens beyond the pandemic.
It comes as apps made to tackle COVID-19 outbreaks become compulsory⁠—and even permanent in some areas.
The Chinese city of Hangzhou plans to make a mandatory app, implemented due to COVID-19 crisis, permanent. Officials said this would create a "firewall to enhance people's health and immunity" following the pandemic.
Meanwhile India has made its contact tracing app, which uses Bluetooth and location data, compulsory for some workers, while it has also been mandatory for passengers on trains in the country.
Nations across the globe have spoken of the need for contact tracing to stem the pandemic, allowing people to be told if they come into contact with an infected individual.
Western nations, including the U.S. and the U.K., have both looked at this strategy, after seeing its use in nations such as China, Singapore and South Korea.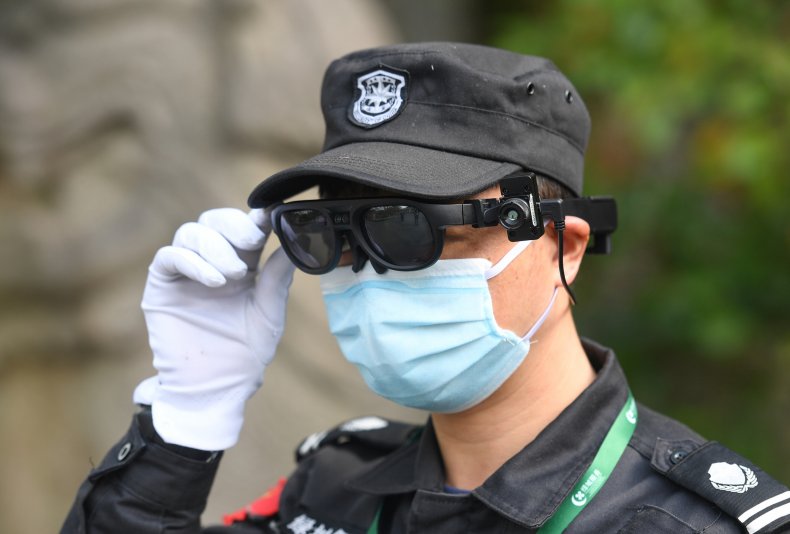 There have even been suggestions the U.S. could require 100,000 workers mobilized to conduct tracing for exposure, in order to assist in stemming a second wave of the outbreak.
Ray Walsh, a digital privacy expert from ProPrivacy, an organization that advocates digital freedom, told Newsweek he is concerned the tactics being implemented in places such as China could spread to other nations.
"We don't want the threat of coronavirus or a future pandemic to threaten privacy," he said.
As contact tracing measures are discussed, Walsh said he hoped it will be made clear when such measures will end.
"It's going to be down to the government to say, society can go back to normal, or say we're going to have to continue tracing to stop it from going back up," he said, adding that he thinks the point at which tracing can stop needs to be firmly set.
If an exit from the use of such surveillance isn't determined, the continued use could have an impact on how people interact with one another, preventing an actual return to societal normality, Walsh said.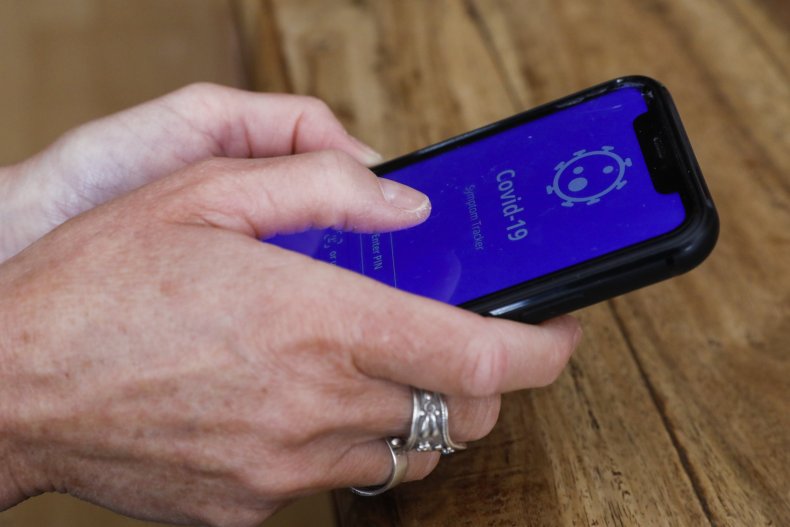 "It's led to comparisons to shows like Black Mirror. It may affect your social standing," Walsh said.
"It's easy to see how that could affect the fabric of society as we know it."
The continued use of such apps would diminish the prospect of moving around in future without the prospect of the government knowing your whereabouts and even the company you kept, which could in turn impact how people choose to conduct themselves and who they associate with, Walsh said.
At present such apps in most countries look set to be voluntary, however potential pressures, such as countries potentially requiring their use to allow travel to them, might make using them unavoidable for some, he added.
Gus Hosein, executive director at Privacy International, said he would be concerned as to what would happen to such apps when the pandemic or national outbreaks are deemed to be over.
"It's always been my concern when it comes to these apps, it's not that they're necessarily a bad idea, but what happens at the end of the pandemic?
"It's definitely a concern," he told Newsweek.
Hosein said that for the apps to be downloaded in high volume, those behind them "have to make the case that they are worthy of our trust."
On the potential for future use of the apps, Hosein said: "They have to make sure the purpose is clear and never altered."
If the purposes are not clear and the uses reach further, this could be a "potential nightmare" around movements been monitored, adding incremental developments of the use could be an issue. This could see the apps outlined as first being to respond to this pandemic, then switch to preparing for another, then go into wider health research.
In Hosein's opinion, the data collection should cease once the World Health Organization (WHO) declares the pandemic over—at which point he said the information gathered should be deleted too.
Omer Tene, chief knowledge officer at the International Association of Privacy Professionals, spoke of the possibility of function creep, where the use of a technology expands beyond its original purpose.
"Function creep is a well-known phenomenon when dealing with new technologies and institutions. For example, the surveillance infrastructure set up post 9/11 lingered for many years after the crisis was over and in some respects is still with us today," he told Newsweek.
He said that tracing apps should be built with privacy in mind from the outset, adding: "We need laws and regulations, such as the bills currently considered these days in Congress from both sides of the aisle, which would impose policy restrictions on these practices after the COVID-19 situation abates."
Tene said that while, if apps are optional, people can just turn them off, there should be legislation that requires all data collection to stop "once the public health emergency ends."
The U.S. does not have plans for a nationwide app, with states to make such decisions of their own accord. Alabama, North Dakota and South Carolina, for example, have said they will create apps using tech from Apple and Google to help conduct tracing. These systems, called an application programming interface, from Google and Apple will only be able to be used for COVID-19 response.
President Donald Trump previously addressed some concerns over tracing technology, stating people had "constitutional problems" with its use.
Tracing has been deemed essential by many experts in stopping a future mass spread of the virus, with the Centers for Disease Control describing it as "a key strategy for preventing further spread of COVID-19."
WHO Director-General Dr. Tedros Adhanom Ghebreyesus has said "countries must isolate, test, treat and trace" in order to control the pandemic.
He said in March: "Isolating, testing and treating every suspected case, and tracing every contact, must be the backbone of the response in every country."
These comments make it appear many people across the globe will see contact tracing ramped up, though the parameters of the sort of measures some might face remain unclear, with this left up to individual areas to determine.
Coronavirus case figures continue to rise across the globe, with more than 5.7 million worldwide since the start of the outbreak, according to Johns Hopkins University figures.
The graphic below, from Statista, shows the countries with the most cases as of May 28.