New 100 percent Accurate COVID-19 Antibody Test Approved for Use in U.K.
A new COVID-19 antibody test to tell whether someone has had the virus has been approved for use in the U.K. after being found to be 100 percent accurate.
The test, developed by Swiss pharmaceutical company Roache, has been under evaluation by Public Health England at the Porton Down facility and was found to be highly specific and accurate.
The idea of an antibody test with 100 percent accuracy was previously labeled by Prime Minister Boris Johnson as a "game-changer" as it would allow the government to understand how many people had COVID-19 and if they had developed immunity.
It could also help speed up the easing of lockdown restrictions, allowing people to return to work if they were confident they would not get the virus again.
Johnson said in March: "The great thing about having a test to see whether you've had it, is suddenly a green light goes on above your head and you can go back to work safe and confident in the knowledge that you are most unlikely to get it again.
"So, for an economic point of view, from a social point of view, it really could be a game-changer."
Junior health minister Edward Argar says he is keen to get the tests to key workers first.
He told BBC Breakfast: "It's only just gone through the Public Health England assessment as being reliable, as doing the job, and therefore we are having discussions.
"But we are keen to get as many as quickly as we can and get them out, primarily to the front line first, the NHS, social care and then more widely. Because this really will be — as the prime minister said — this has the potential to be a game-changer."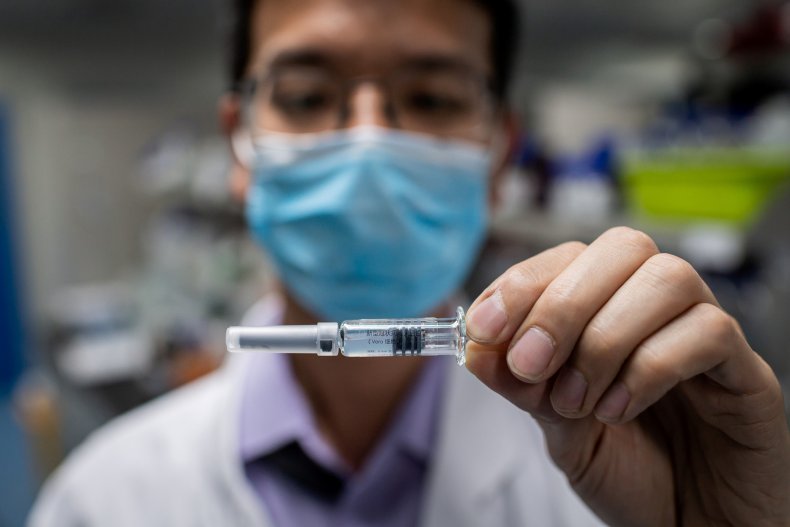 Prof John Newton, national coordinator of the UK coronavirus testing programme, said: "This is a very positive development because such a highly specific antibody test is a very reliable marker of past infection.
"This, in turn, may indicate some immunity to future infection, although the extent to which the presence of antibodies indicates immunity remains unclear."
The Department of Health and Social Care says it is working on plans to roll out the test to the wider public and will make further announcements.
A spokesperson said: "Antibody testing is an important part of our strategy to counter the spread of COVID-19 and to help us understand who has had the disease.
"In addition to the recent huge expansion of the UK's swab-based coronavirus testing capacity, we are exploring the use of antibody testing across the NHS and ultimately the wider public.
"We are delighted that devices are progressing through validation, and are actively working on our plans for rolling out antibody testing and will make announcements in due course.
It comes as the World Health Organization (WHO) today warned that the virus may "never go away."
Speaking at a briefing on Wednesday, Dr. Mike Ryan said: "It is important to put this on the table: this virus may become just another endemic virus in our communities, and this virus may never go away.
"HIV has not gone away - but we have come to terms with the virus."