Britain Faces COVID-19 Spike as Cases Jump in Young People Across Europe
The U.K.'s COVID-19 cases have risen sharply over recent days, prompting warnings from the country's scientific advisers that people had "relaxed too much" and that the virus had to be taken seriously.
On Monday, government data showed that 2,948 cases were recorded, with 2,988 cases recorded on Sunday, the highest figure since May 22.
The rate of infection among the population has now risen above 20 per 100,000 people. The number is the same rate the government set for other countries when considering which states to add to the U.K. quarantine list.
England's Deputy Chief Medical Officer Professor Jonathan Van Tam told the BBC that the rise in case numbers was a big change and of great concern.
He said: "People have relaxed too much.
"Now is the time for us to re-engage and realize that this is a continuing threat to us.
"It's all very well saying that hospital admissions and deaths are at a very low level in the U.K., which is true, but if you look further into the European Union you can see that where case numbers rise initially in the younger parts of the population they do, in turn, filter through and start to give elevated rates of disease and hospital admissions in the older age groups and we know that that then becomes a serious public health problem."
Cases have also been increasing in other countries in Europe, particularly in Spain and France, with warnings in many European countries about a "second wave" but, as in the U.K., critical cases and fatalities remain much lower than the initial spikes in February and March.
It comes as President Trump and Joe Biden clashed over a COVID-19 vaccine, with the president accusing his Democrat rival of "reckless anti-vaccine rhetoric" after insisting that a cure could be found before the November presidential election.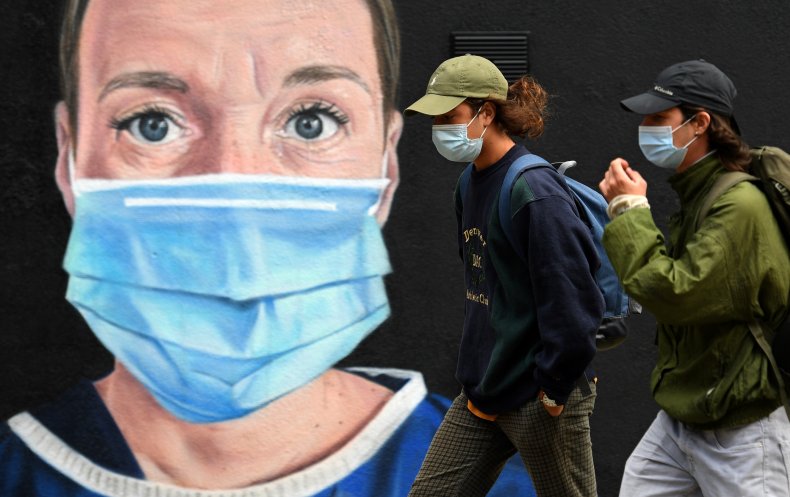 The US has six million cases of COVID-19, the highest in the world
Prof. Van Tam said that the rise in cases in the U.K. was most prominent among 17 to 21-year-olds, though hospital deaths and admissions remain low.
His comments come as the Health Secretary Matt Hancock urged young people to remain vigilant and continue to maintain social distancing rules, warning that the country could see a deadly second wave.
"The numbers have been going up. And we've seen in other countries where this leads, and it is not a good place," he told BBC's Newsbeat.
Housing Secretary Robert Jenrick told Sky News that young people who were visiting elderly relatives should take precautions so they don't pass on the virus.
The U.K. government has taken a localized approach in dealing with outbreaks, putting in place local restrictions on areas where cases have flared up, however it is now feared that the disease has spread more generally across the country leading to more widespread lockdowns.