Borders Across Europe Shutting as COVID-19 Cases Spike
Border restrictions are being imposed across Europe as cases of COVID-19 rise in the continent, sparking fears of a second wave.
The U.K. has recently added Belgium, Andorra and the Bahamas to a quarantine list, meaning travelers arriving into the country after 4am on Saturday will have to self-isolate for 14 days.
British Transport Secretary Grant Shapps took to confirm the plans and wrote: "Data shows we need to remove Andorra, Belgium and The Bahamas from our list of #coronavirus Travel Corridors in order to keep infection rates DOWN. If you arrive in the UK after 0400 Saturday from these destinations, you will need to self-isolate for 14 days."
In France, cases have risen by more than 1,600 over a 24-hour period for the second day running on Thursday, leading to a warning from U.K. Chancellor Rishi Sunak that people's travel plans to the country could be disrupted.
Sunak told Sky News: "What I can say to people is we're in the midst of a global pandemic and that means there is always the risk of disruption to travel plans and people need to bear that in mind."
Finland has removed Belgium, the Netherlands and Andorra from its green travel list while Norway has imposed a 10-day quarantine for arrivals from France, Monaco, Switzerland, the Czech Republic and some Swedish regions.
In Turkey, cases have risen by 1,000 a day for the second day in a row, with Reuters reporting that hospitals were beginning to feel the strain.
Professor David Heymann, an infectious disease epidemiologist and public health expert from the London School of Hygiene and Tropical Medicine, told Newsweek: "I think the rise is occurring because people are taking risks and people need to understand how to protect themselves from being infected and infecting others.
"When people go on holiday especially into areas where there's close proximity to people, in a nightclub for example, they then get infected, the virus is around, people even before they have symptoms can transmit the infection."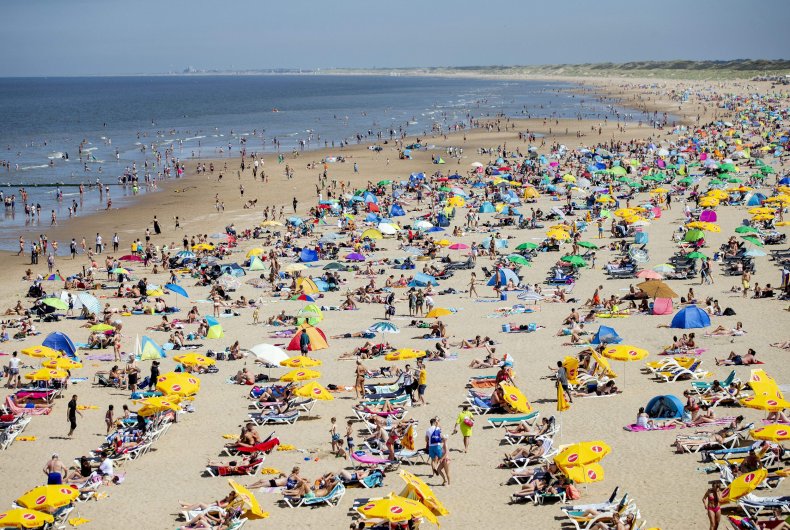 Professor Heymann said countries who were imposing travel restrictions were being prudent but that the only way travel restrictions were going to be eased in the long term is when there's an equal risk of the virus across countries, making travel easier.
"The best approach for people is to understand the risks of the virus and countries are still trying to convince their populations to do this and I'm not going to say it's (decision to impose quarantines on travelers) right or wrong because we don't know, it's too early to say whether its right or wrong but certainly what we've seen is countries that do have quarantines like China, which has an extreme quarantine, don't have a resurgence of cases."
In the U.S., President Trump recently defended his decision to impose travel bans in February, rather than just quarantines, on those coming into the country from China as well as a ban on foreign nationals from 26 European countries in the Schengen zone, where people can move freely.
Although returning U.S. nationals were exempt, Trump claims the restrictions may have helped save millions of lives.
The U.K.'s decision to start adding countries to its quarantine list comes after The House of Commons' Home Affairs Select Committee, which is responsible for examining the policies of the Home Office, criticized the government's approach to border measures during the early phase of the pandemic.
A report from the committee stated that the government's attempts to limit the spread of the virus would have proved more successful if it had not made the "serious mistake" of failing to impose quarantine restrictions on international arrivals.