More Than a Quarter of Brits Could Refuse COVID-19 Vaccine
More than a quarter of Britons could refuse to be vaccinated against COVID-19 if a vaccine becomes available, according to the findings of a new study.
A survey of 2,065 people aged 18 and over from across England, Scotland, Wales and Northern Ireland, found that 27 percent of people would not accept a vaccine right away.
The survey asked respondents how strongly they agreed with the following statement: "I would not want to be vaccinated against the coronavirus if a high-quality vaccine were available."
According to the results, 7 percent said they "strongly agreed" they wouldn't want to be vaccinated, 7 percent "agreed", and 13 percent said they were "undecided".
It comes as it was revealed that the U.K. had signed a deal for 90 million doses of promising vaccines that are being developed.
The new deal is separate from the 100 million doses of vaccine being developed by researchers at the University of Oxford in partnership with pharmaceutical company AstraZeneca.
The U.K. government has now secured access to a diverse portfolio of vaccines that are being developed.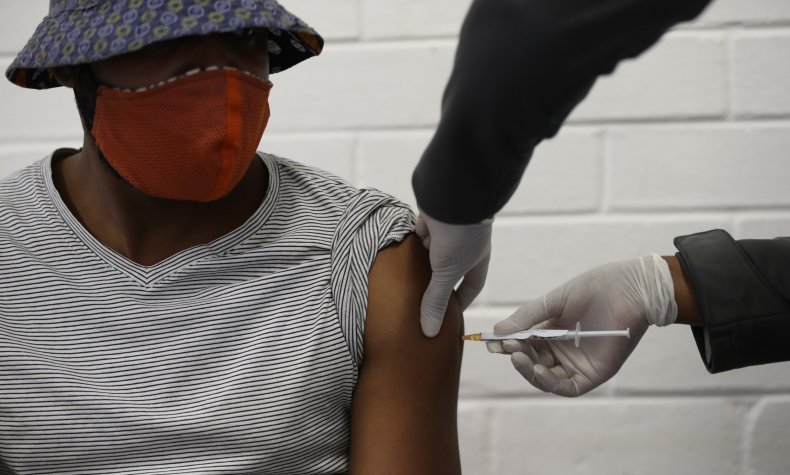 Along with the Oxford vaccine that relies on a genetically engineered virus, the government has also secured access to 30 million doses of the BioNtech/Pfizer vaccine, which injects part of the coronavirus' genetic code and 60 million doses of the Valneva, which uses an inactive version of the coronavirus.
Chair of the vaccine taskforce Kate Bingham said: "The Vaccine Taskforce is investing in a diverse portfolio of vaccine candidates to maximize the chances of finding a vaccine quickly that meets the U.K.'s rigorous regulatory and safety standards.
"The fact that we have so many promising candidates already shows the unprecedented pace at which we are moving. But I urge against being complacent or over optimistic. The fact remains we may never get a vaccine and if we do get one, we have to be prepared that it may not be a vaccine which prevents getting the virus, but rather one that reduces symptoms."
The government believes that a vaccine is the best hope of defeating COVID-19.
Health Secretary Matt Hancock said: "We have some of our best scientists and researchers working on this, but members of the public have a vital role to play too. So, I urge everyone who can to back the national effort and sign up to the NHS COVID-19 vaccine research registry to help find a vaccine as soon as possible."
Dr. Anthony Fauci, director of the National Institute of Allergy and Infectious Diseases, has previously warned that the U.S. may never achieve heard immunity from COVID-19, due to some people refusing a vaccine.
Speaking to CNN, he said: "The best we've ever done is measles, which is 97 to 98 percent effective. That would be wonderful if we get there. I don't think we will. I would settle for [a] 70, 75 percent effective vaccine."
A poll by CNN found that one-third of Americans would not try to get vaccinated against COVID-19, even if the vaccine is widely available and low cost.
Survey methodology
The survey was carried out by ORB international, which polls a nationally representative sample of 2,000 adults aged 18+ throughout England, Scotland, Wales and Northern Ireland.
Respondents were asked: "How strongly do you agree or disagree with the following statement? I would not want to be vaccinated against the coronavirus if a high-quality vaccine were available."
All respondents: 2,065.
The results were compiled between July 15 and 16 and the full findings can be read here