U.K. Prime Minister Fears Second Spike of COVID-19 'Within Weeks'
British Prime Minister Boris Johnson fears there could be a second wave of COVID-19 cases across in the country in just a matter of weeks.
Boris Johnson is "extremely concerned" by outbreaks "bubbling up", both at home and abroad, the Daily Mail reported.
Although the number of cases and deaths are nowhere near the levels seen in the early weeks of lockdown, last week saw a rise in recorded cases each day every week. The last time this happened was in April.
Government statistics for July 28, show there were 581 new cases of COVID-19, up from 445 cases which were confirmed on the Tuesday before.
During a visit to Nottingham in central England, Johnson said: "The most important thing is for everybody in all communities to heed the advice, to follow the advice, not to be spreading it accidentally and get it right down and we'll be able to ease the restrictions across the country.
"But clearly we now face, I'm afraid, the threat of a second wave in other parts of Europe and we just have to be vigilant."
The prime minister said it was vital that necessary preparations were made in the U.K. to prepare for a second wave.
It comes as the U.K. government changed rules for travelers returning to the country from Spain, requiring them to isolate for 14 days, a move the Spanish prime minister labeled unjust.
The idea of a "second wave" goes against recent advice from the World Health Organization (WHO), which warned that COVID-19 is going to be "one big wave", urging people to remain vigilant despite lockdowns being eased.
WHO spokesperson Margaret Harris said the idea of a "second wave" was flawed because infection rates do not seem to be affected by the seasons.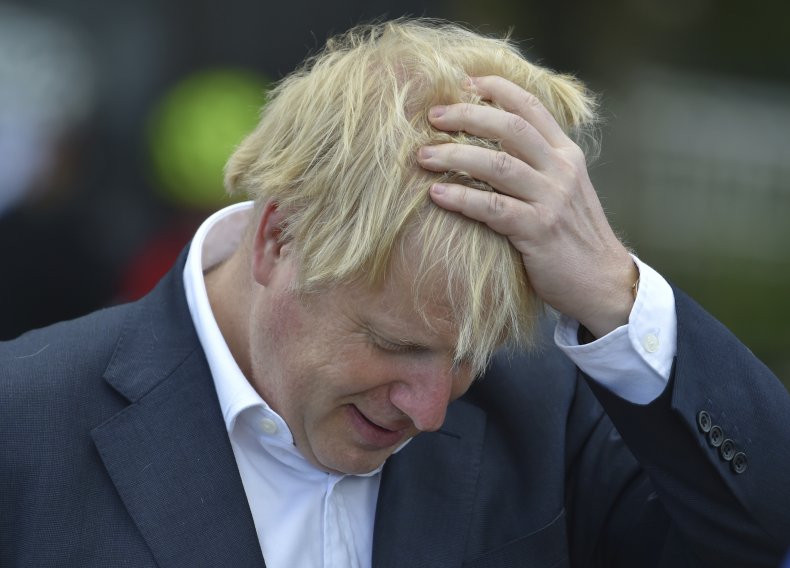 Harris said people should think of the threats posed by COVID-19 within the framework of a single wave as the danger from the virus remained the same throughout the year.
During a press conference on Tuesday, she said: "People are still thinking about seasons.
"What we all need to get our heads around is this is a new virus and it is behaving, even though it is a respiratory virus, even though respiratory viruses in the past did tend to these different seasonal waves, this one is behaving differently.
"We have to be aware it is learning about us as we are learning about it."
Dr. Julian Tang, consultant virologist at the Leicester Royal Infirmary, says before claims can be made about how likely a second wave is, we need to be clear about how we define a second wave.
He told Newsweek: "For other viruses, such as the flu and other coronaviruses, you get a seasonal peak and then a second peak in spring in the U.K. for example."
However, he described the current virus as different from ones that have been driven by seasonal factors before.
"There's been a paper published recently on this by a Princeton team, which looked at the drivers of the SARS-COVID-2 pandemic, comparing climate versus host immunity," Dr. Tang said.
"The main driver of a [COVID-19] pandemic is a lack of herd immunity, it's not the climate.
"The second wave issue is really when you come out of lockdown and exposing all those susceptible to the virus again which hasn't completely gone. That's what we've seen now."
Dr. Tang said that countries in North and South America were still part of that first wave that hasn't been controlled.
The U.S. has reported record numbers of cases in recent days and weeks.
The problems in the United Kingdom and the rest of Europe.
"The second wave may be driven by those who haven't had the virus before, who have come out of lockdown and entered the environment again," Dr. Tang says.
"But now we've seen that the immunity may last only two or three months, there's a current cohort of people in the population that might be part of this second wave of reduced herd immunity.
"We're not sure about that yet but this has a massive implication of how the vaccination strategy is going to work once we get a vaccine.
"Let's assume that natural infection [immunity] doesn't last very long, a couple of papers have shown that the neutralizing antibody response only lasts for two or three months, so it can start to wane after 35-36 days, then you might start seeing a drop in the neutralizing antibody response, then maybe by 50-60 days again they may become susceptible again."