COVID-19 Has Now Killed More People in the U.K. Than The Blitz
COVID-19 has now killed more people in the U.K. than the blitz bombing raids during World War II.
While the German bombing raids in the country led to 43,000 deaths, mostly concentrated in London, the total number of people who have now lost their lives to the COVID-19 virus in the U.K. is nearing 50,000 according to official figures.
Of course, The Blitz raids also caused widespread devastation to infrastructure and building, with more than 70,000 buildings completely demolished, and another 1.7 million damaged during German bombing raids on the U.K., but the death count in isolation has now been surpassed.
ONS figures show that 44,401 deaths involving COVID-19 occurred in England and Wales up to May 22.
Separate figures from the National Records of Scotland, published last week, showed 3,779 deaths involving COVID-19 had been registered in Scotland up to May 24.
According to the latest figures published by the Northern Ireland Statistics and Research Agency, 716 deaths involving Covid-19 had been registered in Northern Ireland up to May 27.
News of the tally comes 10 weeks after the country was placed into lockdown by Prime Minister Boris Johnson and confirms Britain's status as one of the world's worst-hit countries by the pandemic.
The UK death toll is higher than some of the worst affected countries in Europe, including Italy, France and Spain, according to researchers at Johns Hopkins University.
NHS England medical director Stephen Powis had previously said that if the U.K. death toll could be kept below 20,000 "we will have done very well."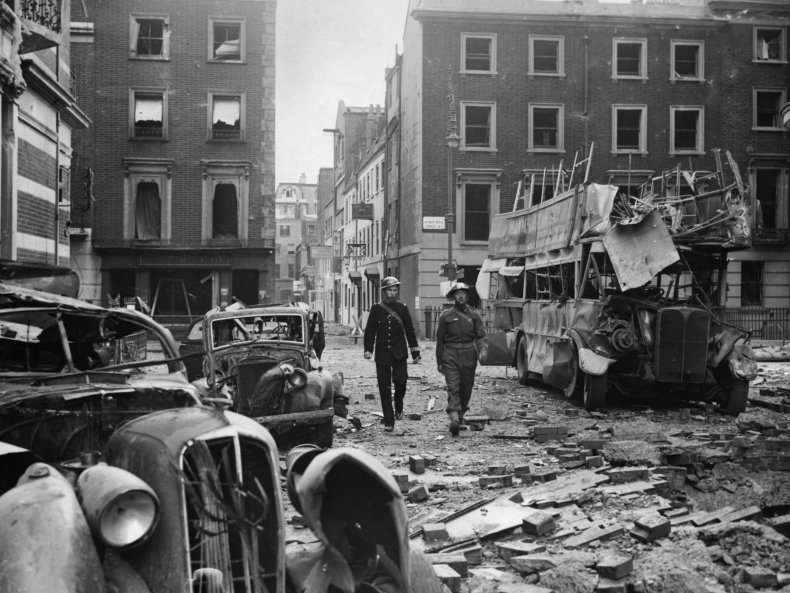 The U.K. now has the highest death toll in Europe, and is behind only the U.S. in terms of number of deaths.
News of the death toll comes on the same day that a much-anticipated report by Public Health England on the impact of COVID-19 on Black, Asian and minority ethnic communities (BAME) was released.
The report stated that: "An analysis of survival among confirmed COVID-19 cases and using more detailed ethnic groups, shows that after accounting for the effect of sex, age, deprivation and region, people of Bangladeshi ethnicity had around twice the risk of death than people of White British ethnicity.
"People of Chinese, Indian, Pakistani, Other Asian, Caribbean and Other Black ethnicity had between 10 and 50% higher risk of death when compared to White British."
Meanwhile the U.K. is continuing to ease lockdown restrictions, with non-essential shops due to open on June 15.
Hairdressers, nail bars and beauty salons, and the hospitality sector, will remain closed until July 4 at the earliest.
Meanwhile, scientists have warned the government against lifting the lockdown too soon and too quickly.
Sir Jeremy Farrar, director of the Wellcome Trust and a member of Sage, the scientific advisory group to the government, tweeted that Covid-19 is "spreading too fast to lift lockdown in England" and NHS test and trace "has to be fully working and infection rates have to be lower".