COVID-19 Drove Up Drinking, and Americans Are Dying Faster as a Result | Opinion
As COVID-19 continues to ravage our communities, researchers like myself are focused on evaluating how the pandemic has affected the mental and physical health of Americans—and determining the best path forward for our collective well-being.
Sadly, the more than 1 million American deaths directly caused by this deadly virus doesn't tell the whole story. New research I conducted along with my colleagues at University of North Carolina's School of Medicine paints a grim picture of rising alcohol-associated liver disease, known as ALD. It's a disorder that steadily increased over the past two decades, but which dangerously accelerated once the pandemic hit in early 2020.
COVID-19 fueled the perfect storm of increased stress, social isolation, disruptions to work and school, and increased unemployment and financial insecurity. This dynamic led to higher alcohol consumption among Americans, and an increased risk of ALD. A recent national survey of U.S. adults and their alcohol consumption found that excessive drinking—defined as more than four drinks per day or 14 per week for men and three drinks per day or seven per week for women—increased by a startling 21 percent in the country after the start of the pandemic.
Another study found that in the seven weeks between March 1 and April 18, 2020, alcohol sales skyrocketed. In March alone, in-store alcohol sales increased by 54 percent and alcohol sales online increased by 262 percent, compared to sales during the same weeks in 2019.
Chronic and heavy consumption of alcohol induces liver injury that, over time, can progress to irreversible damage and the need for a liver transplant. ALD is currently the leading cause of liver-related deaths in the U.S. In short, Americans are drinking more than ever, and it's killing them faster. To stem this tide of alcohol use disorder, and ultimately, ALD mortality, there are number of proven approaches that can and should be taken.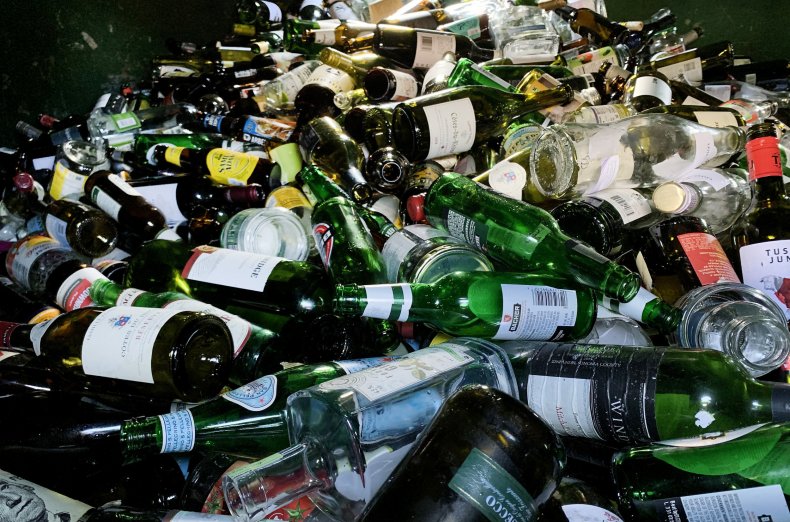 First, improved screening for high-risk alcohol consumption and alcohol use disorder is critical. Without this, patients may be diagnosed with alcohol use disorder or ALD at much later stages, when liver injury may no longer be reversible. Unfortunately, primary care screening can be inconsistent—and drops off considerably among uninsured and marginalized communities. The U.S. needs to increase access to primary health care services where validated screening for unhealthy alcohol consumption can be performed, particularly in underserved communities.
Secondly, screening for alcohol use disorder and ALD must be followed by evidenced-based medical and psychosocial treatment. What does this mean? Treatment with an addiction provider who can prescribe medication and substance use disorder counseling with a licensed therapist. Finding and accessing this type of care, however, can be extremely challenging due to the national shortage of addiction providers. The growth of telemedicine in recent years has created a groundswell of support for telemedicine expansion, which is a valuable option for those without reliable access to health care in their local community. However, we also must layer this with telephone appointments and convenient telemedicine access points at places like local pharmacies or health departments for those without reliable internet access.
Finally, our most valuable tool in curtailing ALD is prevention. As a progressive disease, its risk increases with time and the frequency in which individuals consume large amounts of alcohol. Prevention can take many forms. This includes bolstering community engagement and organizations to address the social isolation, trauma, financial insecurity, and chronic stress that often contribute to alcohol use disorder, as well as educational campaigns to improve awareness.
COVID-19 upended many of the support mechanisms for those struggling with alcohol use disorder. As a result, now is the time to resume and expand vital support systems such as Alcoholics Anonymous and other residential treatment options. We must stand up national and local education campaigns focused on teaching about safe alcohol consumption. This includes outlining what are proper alcohol serving sizes, which are often far less than most people realize.
We can also learn from other national health threats, such as the opioid crisis, to inform our response. Early intervention is the key: We must reduce national alcohol consumption, improve screening for disorders, and optimize timely treatment. This uptick in ALD mortality will only increase without swift action.
I hope my fellow physicians, mental health experts, and key decision makers will join me in this effort. American lives depend on it.
Sasha Deutsch-Link, MD, is a fellow in the division of gastroenterology and hepatology at the University of North Carolina's School of Medicine. She is the lead author of the study "Alcohol-Associated Liver Disease Mortality Increased From 2017 to 2020 and Accelerated During the COVID-19 Pandemic."
The views expressed in this article are the writer's own.