The U.K. government has admitted that social distancing restrictions in England could last until Christmas, as it battles to control the spread of COVID-19.
Health Secretary Matt Hancock told the BBC's Today programme that new restrictions banning gatherings of more than six people in homes, restaurants, parks and pubs were there for the foreseeable future.
When asked if this could last over Christmas he said: "I really hope that we can turn this around before Christmas, last week... we talked about trying to make Christmas as normal as possible and we have new technology coming down the track, expansion of new technology for testing, we have obviously the vaccine which is still in development."
The health secretary's comments come as the U.K. saw a sharp rise in the number of COVID-19 cases, with nearly 3,000 new cases for two consecutive days.
That resulted in the government announcing a ban on social gatherings of more than six people, however the restrictions do not apply to schools, workplaces, life events such as weddings and funerals and organized team sports.
The new rules will come into force from Monday, September 14 and police will be given the powers to enforce the restrictions. They will be able to issue fines of £100 if people fail to comply with the guidelines, which can be doubled on each offense up to a maximum of £3,200.
Other exemptions also apply to the rules, with households and support bubbles bigger than six people unaffected.
Hancock said that Christmas was a long way off in a pandemic but that he hoped the stronger rules would mean cases would come down by Christmas.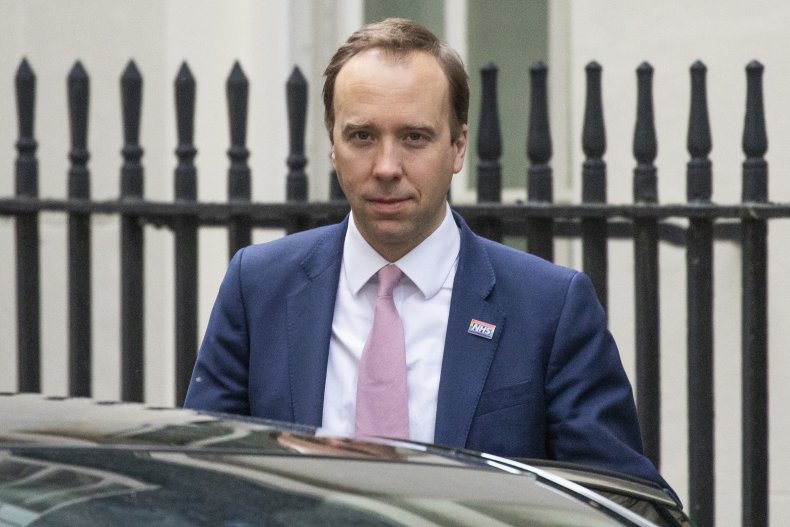 The health secretary has also come under fire for his criticism of the public as he sought to defend the government's COVID-19 testing service and rejected claims that it was failing after people were unable to access the testing website.
Reports have emerged of people being asked to travel up to 100 miles away from their homes for a test.
Labour leader Sir Keir Starmer said the system was on the verge of collapse.
However, Hancock told Sky News that he completely rejected the accusation and that the last few weeks had seen an increase in demand, including from people who are not eligible for tests.
He said: "We've seen an increase of about 25 percent of people who are coming forward that don't have symptoms and aren't eligible."
In the U.S. Donald Trump has generally opposed lockdowns, with protests across the country both in favor of a stricter lockdown and against the lockdown restricting, in the view of protesters, civil liberties.