COVID-19 Infections Haven't Declined in England Despite Lockdown
COVID-19 infections did not fall in the first 10 days of a new national lockdown being imposed across England, according to a new study.
The number of cases increased by over 50 percent between early December and January 15, according to a study carried out by researchers at Imperial College London and Ipsos Mori, despite the country being put into third lockdown from January 5. Throat and nose swabs carried out between January 6 and January 15, found 1,962 positive tests from 142,909 swabs.
The report's authors said: "During the initial 10 days of the third COVID-19 lockdown in England in January 2021, prevalence of SARS-CoV-2 was very high with no evidence of decline. Until prevalence in the community is reduced substantially, health services will remain under extreme pressure and the cumulative number of lives lost during this pandemic will continue to increase rapidly."
The report also said that large household sizes, living in a deprived neighborhood, and Black and Asian ethnicity were all associated with increased prevalence of COVID-19 and that healthcare and care home workers, as well as other key workers, had increased odds of swab-positivity compared to other workers.
Steven Riley, a professor of infectious disease dynamics who co-led the work, said: "The number of COVID-19 in-patients (in hospital) is extremely high at the moment, and we can't expect that to drop unless we can achieve lower levels of prevalence. The fact that [prevalence] is not going down has potentially serious consequences".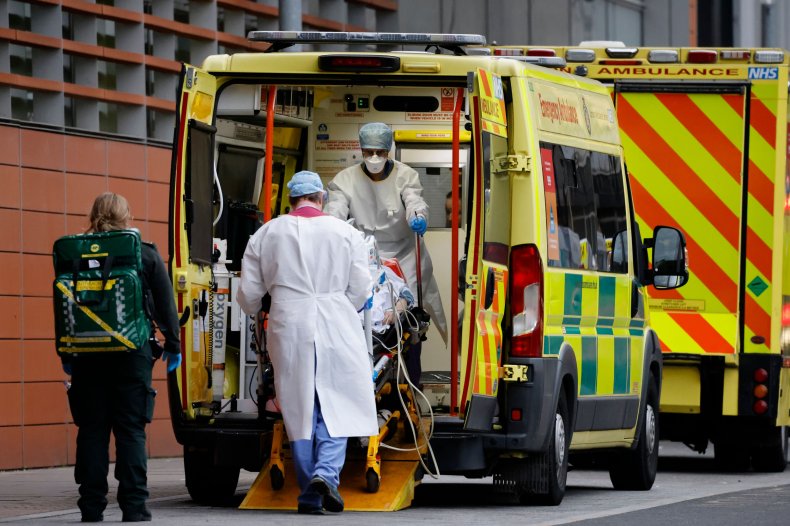 It comes as the U.K. recorded 1,820 more COVID-19 deaths, the highest number reported in a single day since the pandemic began. Commenting on the latest figures, Prime Minister Boris Johnson warned there would be more to come.
He said: "These figures are appalling, and of course we think of the suffering that each one of those deaths represents to their families and to their friends. I've got to tell you... there will be more to come because what we're seeing is the result of the wave of the new variant that we saw just before Christmas on December 18, or thereabouts.
"It really has been a very big peak of infection, it's spread very quickly – not just in London and the South East where it began – but now in virtually in all parts of the country. It's true that it looks as though the rates of infection in the country overall may now be peaking or flattening but they're not flattening very fast and it's clear that we must keep a grip on this.