IKEA Customers Queue for Hours to Buy Furniture as 19 Stores Reopen
Thousands of people queued for hours outside IKEA stores as they reopened in England and Northern Ireland following COVID-19 lockdown restrictions being eased.
IKEA bosses had previously warned that social distancing measures would be in place as stores reopened, with limits on the number of customers allowed inside at any one time.
Only 10 people were allowed inside stores at a time, with lengthy queues forming outside a number of stores across the country.
Many were left waiting outside for hours in the hot weather, with the company having to close a number of car parks to help ease the pressure.
Social distancing "wardens" who wore masks were patrolling the area, to make sure people were complying with social distancing measures and keeping two meters apart.
Like many stores reopening, IKEA had to adjust to a new normal, with hand sanitizing points and more deep cleans of bags, trolleys, bathrooms, equipment and touchscreens taking place.
IKEA tweeted: "Today was a big day for us as we reopened our stores in England & Belfast.
"We'd like to say a huge thank you for bearing with us and doing your bit, as our new enhanced safety measures led to some queues. Your safety remains our priority."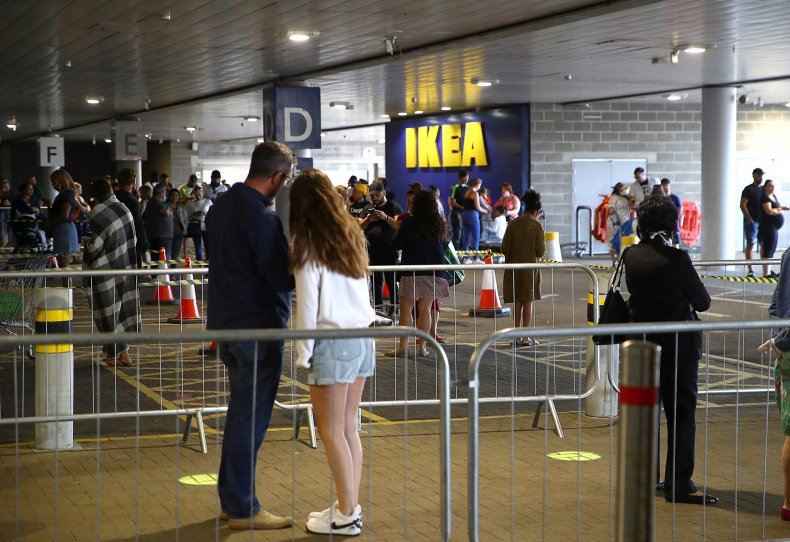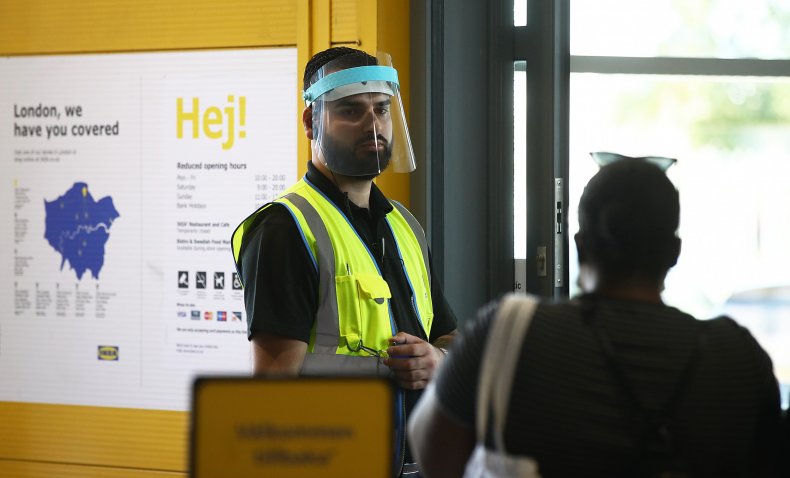 The BBC reported that customers had been queuing outside one of the IKEA stores in Warrington since 5.40am.
To help ease the queues, IKEA has asked customers to come prepared with ready-made lists and their own bags.
It also asked those wishing to "just browse" or return items to visit in the coming weeks.
An IKEA spokesperson said, "We're really pleased to be welcoming our customers and co-workers back to our stores today. Their health and safety remains our top priority, which is why we have put extensive and enhanced measures in place to create a safe and comfortable experience.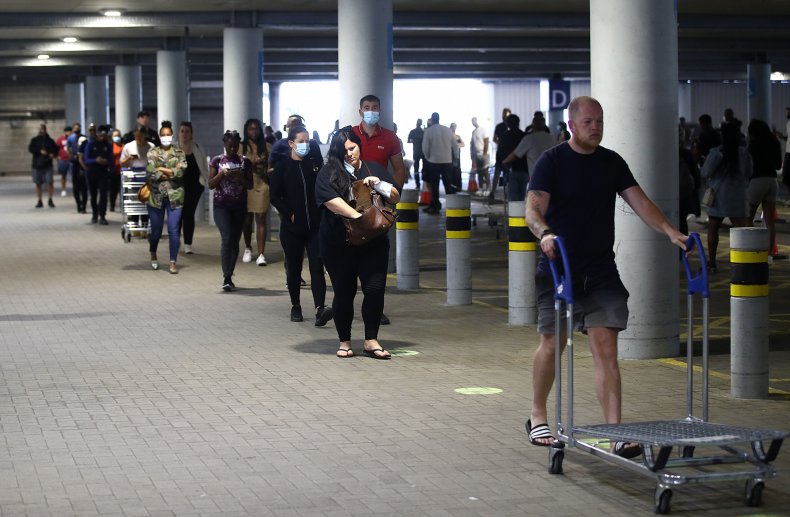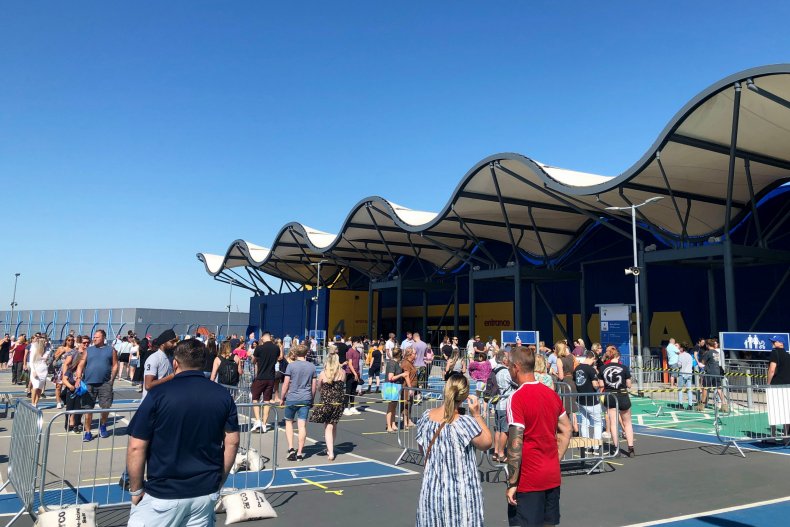 "These include restricted numbers in our stores, a strict queuing system, social distancing wardens and protective screens. To help ease waiting times and queues, we ask customers to come prepared with ready-made lists and their own bags.
"To avoid queues, we'd ask those purely wishing to browse or return items, to visit us in the coming weeks. Whilst we understand it's frustrating for customers to face delays due to these measures, they are in place for everyone's safety. We're incredibly grateful to customers for their patience and playing their part in keeping everyone safe."