U.K. Prime Minister Eases COVID-19 Lockdown Restrictions and Allows 'Support Bubbles'
Prime Minister Boris Johnson has announced a further easing of lockdown measures in England as he says the country's five key tests to determine any relaxing of measures are being met.
Boris Johnson said that people who live alone in England will be able to form a "support bubble" and meet with one other household from this Saturday, meaning they will not have to observe social distancing rules.
The measures will also apply to single parents with children under the age of 18 that they live with, meaning they too can form a bubble with one other household.
It means that millions will be able to hug each other for the first time since the nationwide lockdown was imposed on March 23 in a bid to stop the spread of the virus.
People will be allowed to bypass the two meter rule and even stay overnight.
However, the prime minister said that once a single adult household 'bubble' had been formed, it had to remain exclusive and people would not be allowed to swap or change it.
He said: "I want to stress that support bubbles must be exclusive, meaning you can't switch the household you are in a bubble with or connect with multiple households.
"And if any member of the support bubble develops symptoms, all members of the bubble will need to follow the normal advice on household isolation."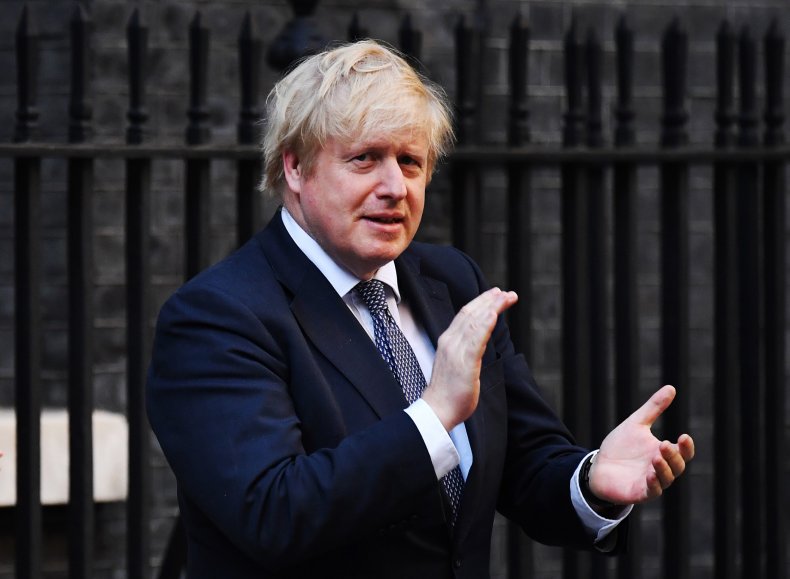 The new rules will also not apply to vulnerable people who have been told to shield and who are meant to be isolating until the end of June apart from being able to meet one other person outside their home.
The prime minister warned that the relaxation in measures is "emphatically" not designed for people who do not live alone to start meeting inside other people's homes.
Johnson said: "We're making this change to support those who are particularly lonely.
"It is not designed for those who do not qualify to start meeting inside people's homes, because that remains against the law."
Under the new guidelines, single grandparent who live alone for example, will be allowed to go and stay at one of their children's house.
The prime minister also confirmed the zoos and outdoor attractions can open from Monday as can places of worship for private prayer.
However the prime minister warned that he would "not hesitate" to "apply the brakes" if needed, should there be an increase in the rate of infections.
According to the Office for National Statistics, there were 8.2 million people living alone last year and 2.9 million lone parent households.