Brits Spend 147 Percent More Time on Gardening and DIY in Lockdown
People in England and Wales are spending 147 percent more time gardening and doing DIY during lockdown, the Office for National Statistics (ONS) says.
In a study into how people are spending their time in lockdown, which was imposed by Prime Minister Boris Johnson on March 23 to combat the spread of COVID-19, British people also increased the amount of time they spent on entertainment, socializing and other free time by 44 minutes a day.
Watching TV or streaming videos was by far the most popular activity in this category, which took up 2 hours and 53 minutes a day on average.
Less popular was reading, taking up on average 28 minutes a day, with people spending 26 minutes playing games, including computer games, and 16 minutes a day contacting friends and family via phone or messaging services.
One of the most substantial increases was time spent on gardening and doing DIY, which increased by 147 percent to 39 minutes a day.
People spent an extra 18 minutes sleeping or resting.
When it came to work, the report, titled Coronavirus and how People Spent Their Time Under Lockdown: 28 March to 26 April 2020, said that those in England and Wales with the lowest household incomes increased their total time in paid work, "working a similar amount of time outside of the home as they did in 2014 to 2015."
It is an indicator that those from lower-income households are in occupations that cannot be undertaken from home. This compared with people with the highest household incomes continuing to work the same amount on average.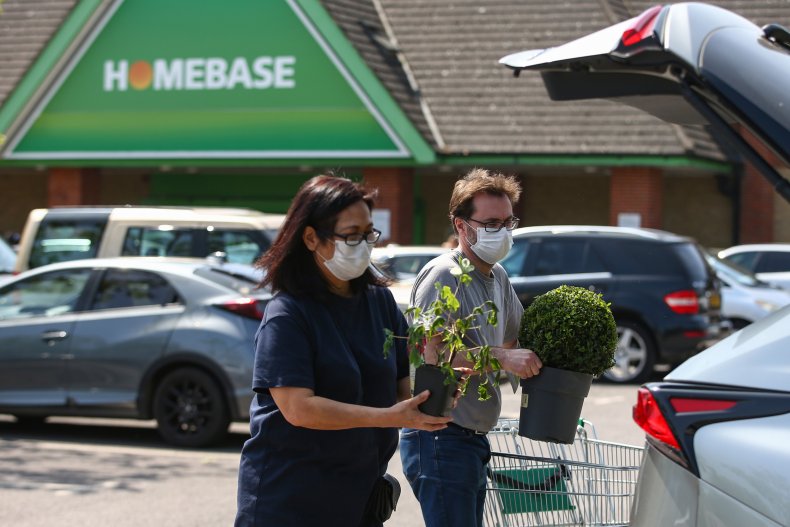 There was understandably a substantial reduction in the amount of time people spent traveling, with the average adult "spending 1 hour and 6 minutes less a day either commuting or using transport in general."
The report's authors write: "The reduction in travel time was greater for those in paid employment, at 1 hour and 19 minutes a day, with those living in households with higher incomes making more substantial time savings than those on lower incomes."
The gap in unpaid work being carried out between men and women, which includes unpaid childcare as well as housework and volunteering fell during the lockdown.
Before the lockdown, the gap stood at 1 hour and 50 minutes a day, with men "spending more time engaging in paid work and travel."
The report states: "Compared to 2014 to 2015, men reduced their work and travel time by 1hour and 37 minutes a day on average during lockdown, while for women this reduced by 1 hour and 2 minutes.
"The time spent doing unpaid work rose by 22 minutes for men and fell by 20 minutes for women and, taken together, these effects reduced the 1 hour and 50-minute gap in unpaid work to 1 hour and 7 minutes a day."
Those aged 60 and over, saw a significant reduction in the amount of time spent providing childcare, which fell by 90 percent, equating to 1 hour and 44 minutes less a week on average, with the vast majority of the decrease attributable to older women.
Methodology
According to the ONS, the data on time is taken from the two most recent time-use studies in the UK: the 2014 to 2015 UK time-use study covering the UK and the 2020 Office for National Statistics (ONS) online time-use study covering Great Britain.
The 2020 study was carried out for adults aged 18 years and over under COVID-19 restrictions (between 28 March and 26 April).
The report notes that although the 2014 to 2015 study shows what people did with their time before the COVID-19 pandemic "it is important to recognise that changes between the two studies could be unrelated to the coronavirus pandemic and instead reflect longer term changes in society."
The measures of time in this bulletin are made up of activities that have been recorded by respondents in a time-diary study.
The full report can be read here