Health Secretary Matt Hancock has said that 17 percent of Londoners have had COVID-19.
Hancock outlined the figure during the Downing Street press briefing.
The health secretary said that the results of the Government's antibody surveillance study have shown 17 percent of people in London and five percent of the population in the rest of the country have tested positive for COVID-19 antibodies.
Given London's population, that would mean 1.5 million people in the capital have had the virus.
It comes a week after the government announced that a new COVID-19 antibody test to tell whether someone has had the virus has been approved for use in the U.K. after being found to be 100 percent accurate.
The test, developed by Swiss pharmaceutical company Roache, has been tested by Public Health England and was found to be highly specific and accurate.
Prime Minister Boris Johnson had previously labeled a reliable antibody test as a "game-changer" as it would allow the government to understand how many people had COVID-19 and if they had developed immunity.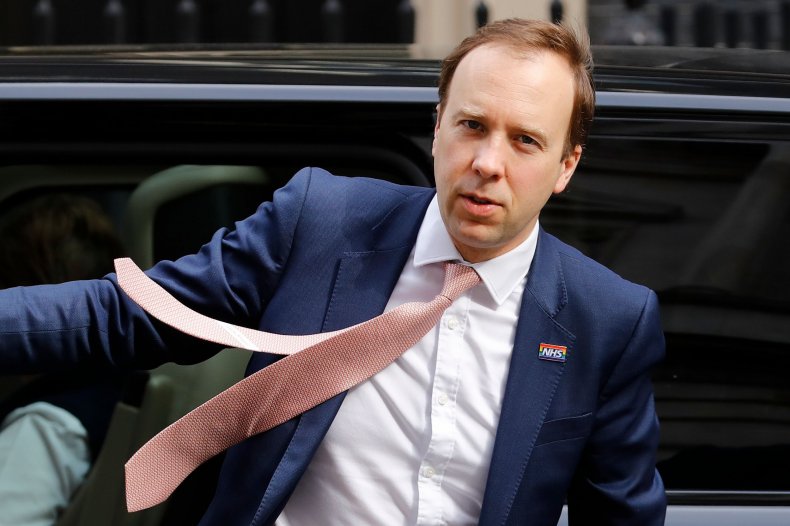 It could also help speed up the easing of lockdown restrictions, allowing people to return to work if they were confident they would not get the virus again.
Hancock also used this evening's press conference to say that the government had agreed a deal for COVID-19 anti-body tests on the NHS.
However, he warned that "we're not yet in a position to say that those who test positive in these antibody tests are immune" from COVID-19 but said that the insight provided by the antibody tests will be "crucial."
Hancock said that the government had signed contracts to supply in the coming months 10 million antibody tests that will be rolled out in a phased way, starting from next week, prioritizing health and care staff, patients and residents.
The health secretary also said that the government was doing "everything" it could to "get a vaccine" and one will only be recommended if it's safe.
He said that if people are asked to vaccinate then "they absolutely should" as it will only be on the basis of "clinical advice".
Hancock also said that a test which can tell people if they currently have COVID-19 and provide results within 20 minutes without being sent to a lab was also being trialed.