Racial Minorities Hit Harder by Second Wave of COVID-19, Doctors Warn
Racial minorities are again being disproportionately impacted by COVID-19 in the U.K. and the government should urgently implement measures to mitigate against it, the British Medical Association (BMA) has warned.
The stark warning comes after U.K. Prime Minister Boris Johnson confirmed that a second wave of COVID-19 was taking place across the country, with the number of new cases being confirmed reaching above 7,000 this week.
Dr. Chaand Nagpaul, Chair of the Council of the BMA told Newsweek: "The same disproportionate impact on the Black, Asian and Minority Ethnic (BAME) community is still showing at the same level as at the beginning of April during the first peak."
Public Health England (PHE) had previously commissioned a review to determine why people from BAME backgrounds were being disproportionally affected by the virus. The Office for National Statistics found in May that Black people are more than four times more likely to die from COVID-19 than white people.*
Bangladeshi and Pakistani males were 1.8 times more likely to die from COVID-19 than white males, after pre-existing factors had been accounted for, with females from both ethnic groups 1.6 times more likely to die from the virus than their white counterparts.
A study commissioned by Mayor of London Sadiq Khan this week found that black people were 1.9 times more likely to die from COVID-19 than white people, with men of Pakinstani and Bangladeshi heritage are almost twice as likely to die.*
Nagpaul urged the government to implement the findings of the PHE review to protect people from BAME communities and said he couldn't understand why it had not been done as of yet.
"Given that we had a review with very specific recommendations and we've not heard about enacting any of those recommendations, it's not therefore surprising that we're not seeing change," he said.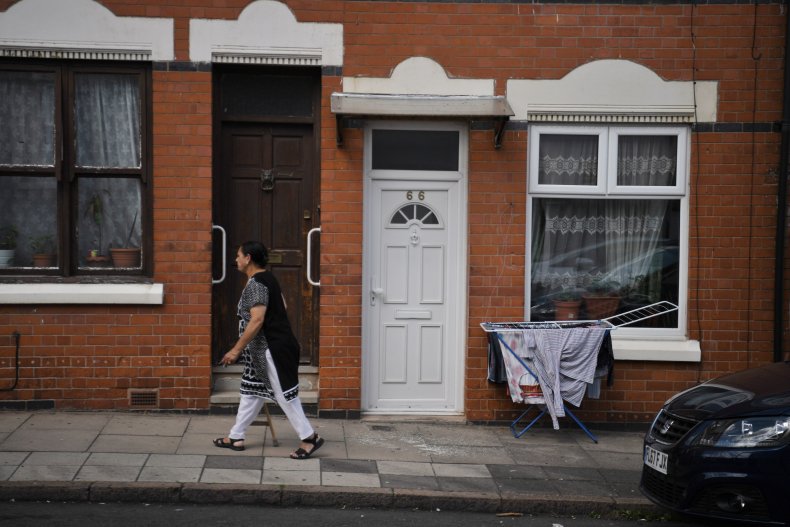 "To enable change, we need to directly address and implement the very specific recommendations that came out of the PHE review. We know that some of the recommendations will take longer to implement, especially issues around redressing structural inequalities and socio-economic disadvantages, but there were some of the recommendations that were very specific and really should've been by now part of implementation within society. We haven't heard of anything actually about implementing those recommendations," Nagpaul said.
Among PHE's recommendations were developing risk assessments for BAME workers' roles where they are exposed to a large section of the general public or those infected with the virus as well as producing culturally sensitive education and prevention campaigns to rebuild trust and help communities access services.
Although Nagpaul acknowledges that some of the recommendations could take longer to implement, he called for other fast measures, such as producing culturally competent messaging, to be done as soon as possible.
He said: "We know that what should be done is a very targeted approach to ensure the safety and protection of BAME people living and working in the community, we know that the PHE review talks about culturally competent public messaging and the need for communities to co-lead the public messaging around how populations should protect themselves."
Nagpaul also believes that the government's messaging for people to get back to work may have also contributed to people from BAME backgrounds being disproportionately infected, given their overrepresentation in key worker roles, including in the National Health Service and public facing roles.
He said: "We were very concerned at the government's message to encourage everyone to go back to work and travel on public transport at a time when the virus was escalating in our communities. I was certainly worried that BAME workers were higher risk from the infection and just this blanket promotion that people should go back to work is going to disadvantage those with higher risk, including BAME people."
Nagpaul also believes that a lack of trust in the government among people from BAME backgrounds means that key messaging around COVID-19 needs to be delivered in collaboration with people from local communities.
Professor Kamlesh Khunti, who is Professor of Primary Care Diabetes and Vascular Medicine at the University of Leicester, said there was cause for some optimism in the fight against COVID-19 but that more needed to be done to protect BAME communities.
He said: "Overall the number of deaths has gone down, so that's the good news. The number of infections seems to be leveling off. It may still increase, but we've not seen the rapid rises we saw before, so the messaging is getting there on social distancing, hand washing, masks and you can see that when you go out.
"What we don't have a handle on still is that the multigenerational families, transmission within households, the key workers who are in more out-facing roles and these are where more of the BAME population will be working in and living in multi-generational households.
"That may be the reason that we're not getting as much reduction in the BAME population compared to the white population."
Khunti echoed Nagpaul's concerns that the government's desire to get people back to work, may have resulted in increasing the risk posed to people from BAME backgrounds.
However, Khunti also believes the public could be confused by the government's messaging, with additional barriers posed for people from BAME communities when it comes to issues such as language.
The Government's Equalities Office, which is responsible for implementing the PHE recommendations, said the government would be providing an update in the coming weeks.
A spokesperson said: "The Equalities Minister is taking forward vital work to tackle disparities and protect our most vulnerable communities from the impact of the virus.
"This work will continue throughout 2020 and 2021 and the first of the quarterly updates will be provided to the Health Secretary and the Prime Minister in the coming weeks."
*Study methodology and notes
* The Office for National Statistics based its findings on death registrations up 17 April 2020 that occurred between 2 March and 10 April 2020 and that could be linked to the 2011 Census.
*The University of Manchester made its findings after analysing data from local and national sources to assess the impact of the pandemic on people with characteristics protected by law.