COVID-19 Is a Nightmare for Working Moms. Policymakers Must React | Opinion
The other week, a colleague told me about a friend who'd just quit her job. A program manager for a mid-size nonprofit, the woman excelled at her work and felt torn about leaving a job she loved. But she had two little kids, and her child care costs added up to almost as much as her take-home pay. "The stress of the pandemic was the breaking point," my colleague relayed. "She just needed to simplify her family's life."
In the months since the pandemic began, I've heard or read too many stories like this—and now there are numbers backing them up: The Bureau of Labor Statistics reports that the number of 25- to 54-year-old women in the labor force dropped by more than 5 percent from August to September, the very month that many of us were getting our kids settled in virtual or socially distanced classrooms. The Federal Reserve Bank of St. Louis finds that married women lost almost a million jobs in September, while single men gained 1.2 million jobs. Job losses are even spiking among Asian American women, who typically show low unemployment rates. There's no doubt that caregiving issues are a major driving force behind this trend.
The challenges families face blending work and home life have been simmering beneath the surface for decades. Now the pandemic is shining a bright spotlight, underscoring the systemic barriers working families face. The net result? The economic progress women have made in recent decades is frighteningly at risk.
Think about child care, for instance: Even in the best of times, finding flexible, reliable and affordable care is difficult. The cost alone is daunting: A report by the Economic Policy Institute shows that full-time infant care ranges from about $5,500 a year in Mississippi to an astonishing $24,000 in Washington, D.C. When families crunch the numbers, some discover that daycare or babysitters eat up much, if not all, of one person's salary. And often women—who still make on average just 82 cents for every dollar paid to a man—are the ones to call it quits.
That calculation may make sense in the short-term, but the long-term consequences are significant. When women leave their jobs, they lose out on annual salary increases, employee benefits, retirement savings and the opportunity to advance in their careers. Re-entering the workforce is difficult, and multiple studies show that women never recoup those lost earnings. Today, retired women have only 70 percent of the income men have. How much worse will it get in the decades ahead if a COVID-19 generation of working moms drops out?
The workplace loses out too: No one needs to be persuaded about the enormous value women bring to our labor force. An analysis by The New York Times found that one in three jobs deemed "essential" are held by women. Increasingly, women are better educated than men, outnumbering them at almost every level of post-secondary schooling, including law and medical schools. Yet even though it's been 50 years since women began flooding into the workforce, little has been done to accommodate their presence.
For far too long, our institutions have been clinging to an outdated notion of family life, one where one partner (usually the man) focuses on work, while the other (usually the woman) takes care of home and hearth. This largely has allowed employers to close their eyes to their workers' caregiving responsibilities—and ignore the societal value that raising kids and caring for elders holds for all of us. Sadly, it wasn't until the pandemic forced white-collar workers out of their offices and into their homes that everyone realized these are shared issues that can no longer be ignored.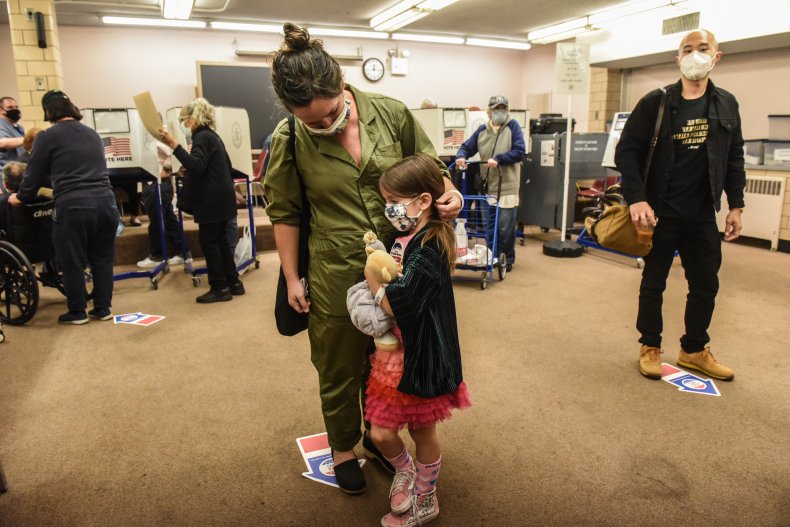 An optimist by nature, I see a silver living in this pandemic—it's presenting us with a golden opportunity to address the challenges American families confront until we enact policies and practices in tune with contemporary life. It's an ambitious agenda: We need to double down on our efforts to close the gender pay gap so women aren't automatically the ones to sacrifice jobs. We need to make it easier for people, especially women, to advance in their careers—while meeting the caregiving responsibilities at the same time. We need to adopt policies that allow for paid parental leave and time off to care for sick family members. We need to make it as acceptable for men, as well as women, to prioritize their families. In other words, we need to adjust our institutions so they take that what traditionally has been considered "women's work" is every bit as valuable as men's—and that men need to more fully lean into domestic responsibilities.
History teaches us that a crisis on the scale of this pandemic is generally followed by long-term change. Right now, we are on the precipice of some major societal shifts. As we prepare and plan for economic recovery, this is our chance to reassess and recalibrate so we can protect women's economic security and advance gender equity once and for all
Let's not blow it.
Kim Churches is the Chief Executive Officer of the American Association of University Women, a nonprofit organization that advances gender equity through research, education and advocacy.
The views expressed in this article are the author's own.