COVID-19 Outbreak Linked to Bible Conference That Refused to Shutdown Event
A Bible conference in Colorado that threatened to sue the state over a cease-and-desist order calling for the event to be shutdown has been linked to 34 new cases of COVID-19.
The Summer Family Bible Conference, held by Andrew Wommack Ministries and Charis Bible College from June 29 to July 3, has had 15 employees and staff members test positive, along with another 15 conference attendees and four others, according to The Pikes Peak Courier.
"The event brought in 1,000 people, according to Andrew Wommack Ministries, in a building that could hold 5,000. Public health orders, however, limited events to 175 people. The ministries said that it followed all other regulations aside from the attendance limit, which it called "arbitrary" in a statement to the Colorado Springs Indy, including social distancing, temperature checks and masks required on staff and volunteers. Guests were not required to wear masks.
Though Andrew Wommack Ministries said it met with Teller County public health officials to discuss how to safely hold the event, on July 2—the second-to-last day of the conference—Colorado Attorney General Phil Weiser issued a cease-and-desist order calling for the conference to be shut down over safety concerns.
"We want to protect everyone from getting sick, but this is a violation of our constitutional right to peaceably assemble. We feel like we have already gone to great lengths to do what we can do to comply, short of telling people they can't attend," Andrew Wommack said in a statement to the Indy.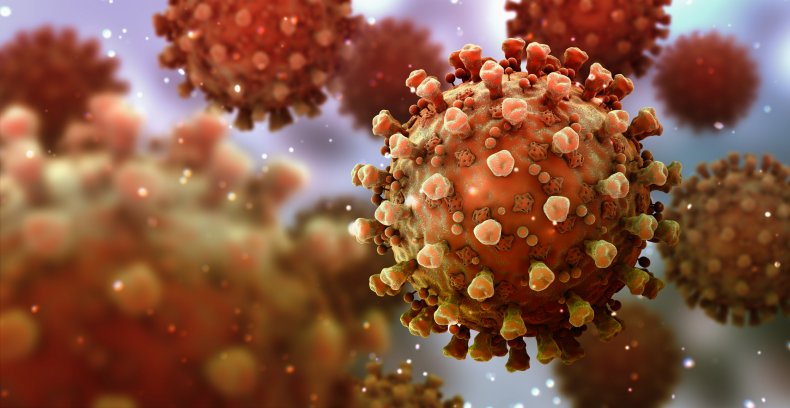 Andrew Wommack Ministries retained Liberty Counsel, a conservative non-profit legal group founded by a former dean of Liberty University. Liberty Counsel sent a response to the attorney general's office citing the efforts of the ministries to follow health guidelines and the federal court ruling striking down a New York executive order limiting attendance in houses of worship.
"We are firmly in the 'crosshairs' of our liberal state government. Liberty Counsel has agreed to represent us and we are fighting back," Wommack posted to Facebook on July 4. "I believe it is not only our constitutional right but our duty to stop this extreme overreach of government that allows people to riot and pillage but not assemble to worship the Lord."
Founder and Chairman Mathew Staver of Liberty Counsel disputes the county's claim that the outbreak is connected with the Bible conference.
"Commissioner Marc Dettenrider's comment alleging an 'outbreak' of COVID in Teller County is due to a conference several weeks is false and reckless. The conference staff went above and beyond any grocery store or commercial operation to protect the health and safety of the attendees. Commissioner Dettenrider is well aware that a surge in COIVD occurred prior to the conference. He also knows that 20,000 to 50,000 people visit the country every weekend," Staver said in a statement to Newsweek. "Such irresponsible finger-pointing also ignores the fact that COVID has increased across the state, and that Gov. [Jared] Polis continues to support mass crowds of protestors, most with no masks and none with social distancing."
"With the lockdowns and the loss of income for many people, it is important for people to have faith and hope. This ministry provides faith and hope. So many people are depressed and some are suicidal in record numbers. It is important for people to meet together. We need to balance that with protecting health and safety. The Andrew Wommack Ministries international Bible conference sought to accomplish both objectives," he added.
Teller County has reported a total of 89 cases of COVID-19 and two deaths, with 48 new cases since July 3, according to the Courier. The number of new cases includes the 34 linked to the Bible conference. Teller County Commissioner Marc Dettenrieder told reporters that Pikes Peak Regional Hospital was running at "near capacity," saying the hospital had only two beds open and was "close to being maxed out."
Teller County has had three outbreaks as of Friday, according to the Courier. Outbreaks are defined as two or more cases from one event or location. In addition to the Bible conference, outbreaks have been seen at a Woodland Park day care facility and at Woodland Park City Hall. The City Hall and day care outbreaks have led to two new cases of COVID-19 each.
Andrew Wommack Ministries' next in-person event scheduled is the Voice of the Apostles event held in Virginia at the Victory Christian Ministries International during September 28-October 2. The following week, from October 5 to 9, there will be a Ministers' Conference at the Charis Bible College, the same venue as the Summer Family Bible Conference. A conference scheduled for August has been moved to be online-only.
Update (7/25/2020, 7:15 p.m.): This article has been updated to include a statement from Mathew Staver from Liberty Counsel.