Oxford-AstraZeneca COVID-19 Vaccine Approved For Use in U.K.
A COVID-19 vaccine developed by the University of Oxford in partnership with AstraZeneca has been approved for use in the U.K.
The country's Health Secretary Matt Hancock said the rollout of the vaccine would begin on January 4, with the U.K. ordering 100 million doses of the vaccine, enough to vaccinate 50 million people.
He said: "I am so happy we can end 2020 with such a moment of hope. We've always known a vaccine is the exit route from this pandemic. I am absolutely thrilled that the Oxford AstraZeneca vaccine has been authorized for use today.
"This is a real British success story, a moment of cheer for the whole nation and indeed the whole world, because this low-cost, easy store vaccine will save lives everywhere.
"I want to thank all those involved at Oxford University, AstraZeneca, the government civil servants who put in so much of the early funding and of course all those in the NHS (National Health Service) and the volunteers who helped the trials to make them a great success."
Hancock also warned that tough winter weeks lay ahead but that help was on its way.
It comes as the U.K. recorded its highest number of new COVID-19 infections in a single day, with 53,135 cases recorded on Tuesday.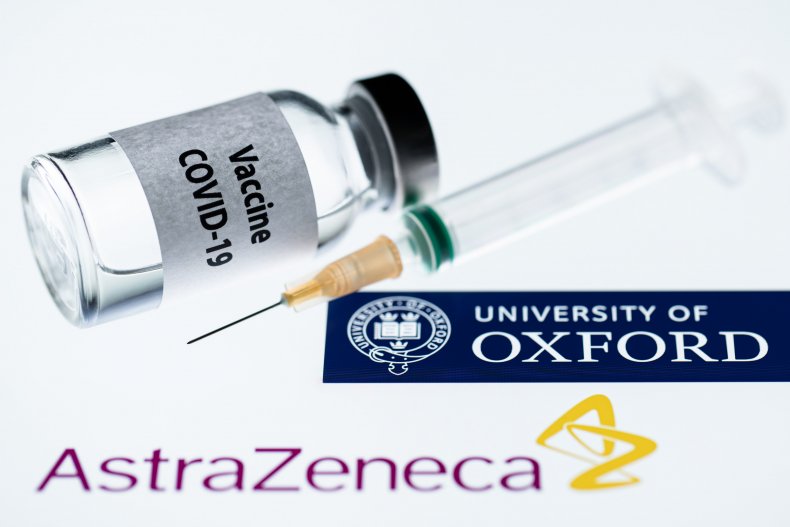 Cases have been rising sharply as public health bodies battle a new strain of the virus which has an increased rate of transmission.
The number of COVID-19 patients in London is now higher than it was during the peak of the first wave of the virus.
The Oxford vaccine is the second vaccine approved for use by the U.K.'s Medicines and Healthcare Products Regulatory Agency (MHRA), following the Pfizer/BioNTech vaccine.
Results from clinical trials have shown that the Oxford vaccine is up to 90 percent effective in preventing COVID-19.
Prime Minister Boris Johnson said: "It is truly fantastic news—and a triumph for British science—that the vaccine has been approved for use. We will now move to vaccinate as many people as quickly as possible."
The Department of Health and Social Care said the vaccine had met strict standards of safety and effectiveness.
A spokesperson said: "The government has today accepted the recommendation from [MHRA] to authorize Oxford University/AstraZeneca's COVID-19 vaccine for use.
"This follows rigorous clinical trials and a thorough analysis of the data by experts at the MHRA, which has concluded that the vaccine has met its strict standards of safety, quality and effectiveness.
"Now the NHS will begin putting their extensive preparations into action to roll out the Oxford University/AstraZeneca vaccine."