COVID-19 Pandemic has the Fashion Industry Reeling
No one buys fancy clothes to sit at home, but that's exactly what people are doing in the midst of the pandemic.
And it's tying the fashion industry in knots.
The economic lockdown imposed as part of the effort to curb spread of the coronavirus has changed shopping patterns, altered the retail landscape and could permanently change the fashion industry.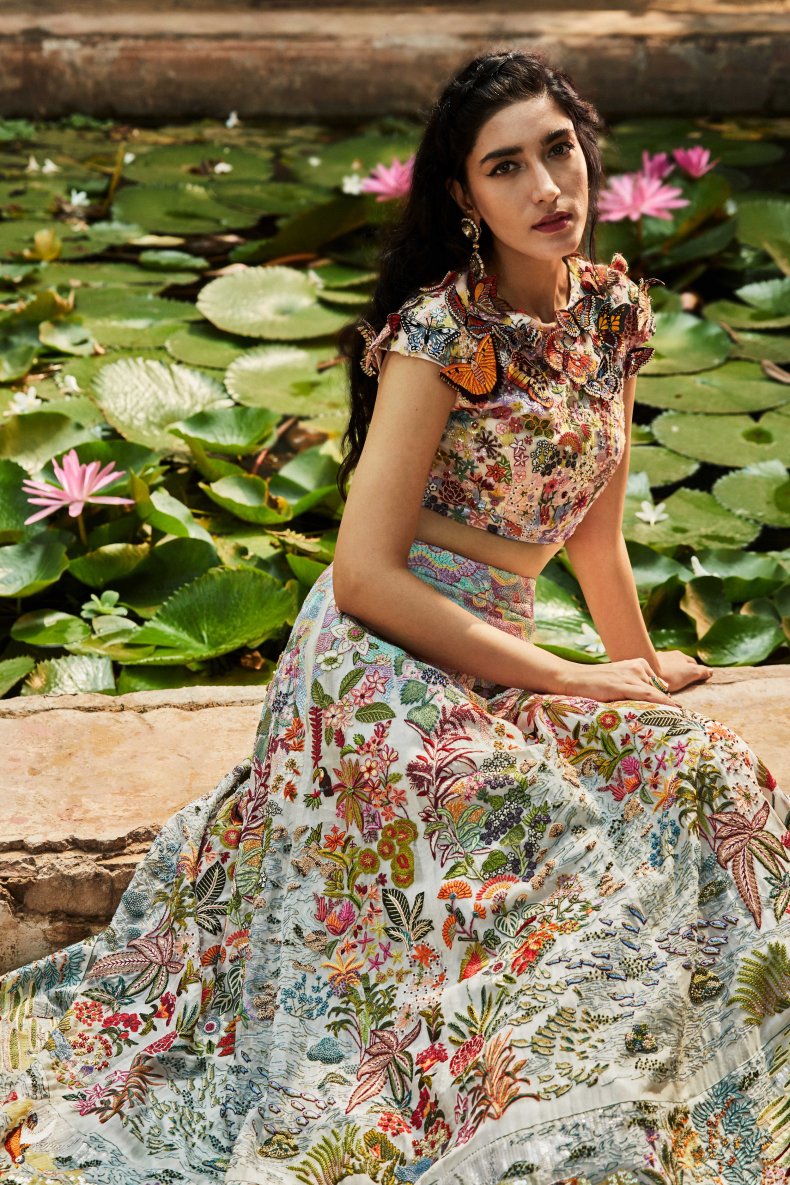 "The COVID-19 crisis manifests itself through a series of supply chain and demand shocks," Steve Lamar, president and CEO of the American Apparel & Footwear Association in Washington, told Newsweek. "We've had disruptions in production and transportation. Many people have lost their jobs and can't afford to spend. Until the pandemic is in the rearview mirror, we will continue to see these shocks – and unless people get out and spend as they have, it will be tough to stay intact."
McKinsey & Co., a New York-based management consulting firm, estimates that global apparel and footwear revenue will contract 27%-30% this year, but is expected to grow between 2% and 4% in 2021. Luxury goods, including watches, jewelry and beauty products could drop 35%-39% this year compared with 2019, and may also rebound between 2% and 4% next year.
But everyone won't be around to see to the improvement.
"We expect a large number of fashion companies to go bankrupt in the next 12 to 18 months," McKinsey & Co. said in a report. "The interconnectedness of the industry is making it harder for businesses to plan ahead."
It's not just the products that are affected by the downturn—it's also the places where they are sold. There was a glut of retail space prior to the pandemic, and reductions will continue in the coming years, analysts said.
However, the apparel industry appears to be bouncing back, and has perhaps been strengthened by the emergence of a hybrid distribution channel, as online and brick-and-mortar shopping merge. Lamar said many retailers are adapting to the coronavirus pandemic by selling online and offering in-store pickup, accelerating changes that were underway before the pandemic struck.
After fitting the item on a computer-generated avatar to see how it looks, in-store pickup gives shoppers a chance to touch clothes and return them on the spot if dissatisfied.
"With video meetings, people want the professional look when working from home," Lamar said. "But it's not just above-the-keyboard fashion we have to pay attention to—people are looking to be outside and are buying coats and walking shoes."
Clinical tests of vaccines are encouraging, although none has yet been approved for distribution. Nevertheless, the outlines of a rebound in the apparel industry may be emerging.
The U.S. economy expanded at a record pace in the third quarter, growing 7.4% over the previous quarter and at a 33.1% annual rate. Overall, the economy has regained about two-thirds of its losses due to the COVID-19 pandemic.
The U.S. unemployment rate peaked at 14.7% in April – the highest since statistics were first compiled in 1948 – and fell to a still-high 7.9% in September. The unemployment rate was 3.5% in February, the U.S. Department of Labor reported.
But many stores remain closed and people remain wary, especially as a second wave of infections is emerging nationwide, and new shutdowns may be ordered.
During the first lockdown, consumers cut spending on experiences while tossing more dollars at services and tangible products, New York investment bank Goldman Sachs said in a research report.
Spending on travel and leisure plunged due to the pandemic, pummeling the airline and hotel industries, but spending grew on housing, including furnishings and upgrades, and, understandably, health care. Consumers also boosted spending on work-from-home and school-from-home products such as personal computers. Spending on small appliances, toys, pets and household supplies also increased.
That increased spending left fewer discretionary dollars for upscale clothing and footwear. Spending in the sector declined 24% in the second quarter, Goldman Sachs said. It is unclear if discretionary spending on office attire or night-on-the-town clothes will rebound to pre-pandemic levels.
Store closings may also negatively impact the fashion industry. By some estimates, as much as 90% of apparel and footwear sales are made in stores where buyers can see, touch and try on the goods. The COVID-19 lockdown has pummeled brick and mortar retailers. Many established companies have filed for bankruptcy, including Century 21, Tailored Brands, Lord & Taylor, Brooks Brothers, J.C. Penney, Neiman Marcus and J. Crew. Some will reorganize and emerge from bankruptcy, but others, like Century 21, will shutter for good.
Analysts believe mergers and buyouts will reshape the brick-and-mortar side of industry in the next few years.
"Without doubt, 2020 is the worst year for the fashion industry on record," Achim Berg, leader of McKinsey & Co.'s Apparel, Fashion & Luxury Group, told Newsweek.
Spending on business and special occasion clothes are up from their April lows, but still down 34% and 37%, respectively, compared with pre-coronavirus spending.
"It's not just one region – it's a global issue and has hit the whole value chain from production to retailers," Berg said.
He said there will be some "near-shoring" of production – bringing factories back to Mexico or South America – but cost makes "home-shoring" – returning production to the U.S. – prohibitive.
The coronavirus pandemic is likely to lead to a shakeout of brands worldwide, making the strong bigger and stronger as they gain market share from failed companies.
"Overall, we expect 20%-30% of brands and players to change hands or close down," Berg said. "Stronger brands are doing better. Those companies did better in the last month, and we expect them to do better in the future."
If an effective COVID-19 vaccine is developed, and if it is embraced by the public, and if the pandemic abates, there may be a spending binge as people try to make up for lost time.
A lot of "if's" leads to even more "buts" for the fashion industry.
The pandemic could erode profit margins by leading to the "L.L. Beanization" of the apparel industry, where practicality and durability are more important than style and frou-frou labels – especially if a significant number of people continue to work from home.
"If you buy just underwear and socks, you can survive for the next two or three years," Berg said.