Patients with COVID-19 can suffer symptoms months after they first fall sick, a study involving 143 patients who had been hospitalized with, and recovered from, COVID-19 in Italy has found.
Participants attended a service in Rome for recovered COVID-19 patients between April 21 to May 29 after the outbreak in the area reached its peak. To qualify for the research, they needed to have had a negative coronavirus test.
The patients had a medical exam, while researchers also looked at data on their health and lifestyle. In addition, the patients recalled their COVID-19 symptoms and said whether they still experienced any.
The patients had an average age of 56, 37 percent were women, and 72.7 percent had had pneumonia, according to the research letter published in the journal JAMA. They stayed in hospital for 13.5 days, on average.
They were assessed 60 days after they had their first COVID-19 symptom, on average. But only 18 (12.6 percent) were clear of them all. Thirty two percent had one or two symptoms, and 55 percent had three or more. That amounts to 87.4 percent of patients having at least one persistent COVID-19 symptom.
More than half of those who still had symptoms said they had fatigue (53.1 percent), 43.3 percent struggled to breathe, 27.3 percent had joint pain, and 21.7 chest pain. Some 44.1 percent said their quality of life had worsened since having COVID-19.
The authors of the paper acknowledged their study was limited because they lacked information on the symptoms the patients had before they had COVID-19, as well as details on the severity of their symptoms. Also, the study included a relatively small number of patients from one clinic, without a control group.
This is the latest to investigate how long symptoms can last in patients with the little-understood disease.
Commenting on the phenomenon of so-called long-haulers, who suffer from symptoms for relatively long periods of time, Dr. Christopher Babiuch, a family medicine provider, told Cleveland Clinic's website: "We're now seeing a percentage of patients whose symptoms seem to be lasting a while. This is challenging because everyone's needs are so unique. We're finding that collaborating as a team between different specialists helps to manage and support these patients, but there's a lot that we just don't know yet."
Babiuch said evidence suggests that long-haulers appear to be a mix of young healthy people as well as older individuals.
Asked whether most long-haulers have underlying or chronic conditions, he said it appears to but is too early to know for certain. "Our experience shows most long-haulers tend to fall into the high risk category, but there's also a growing percentage of people who were otherwise healthy before they became infected. From what we know so far, it still seems random as to who experiences these long-lasting symptoms and who doesn't."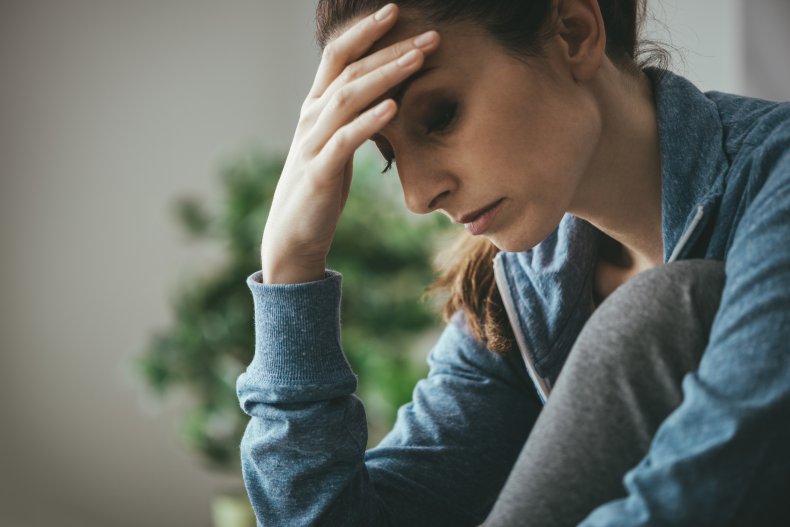 Uncommon Knowledge
Newsweek is committed to challenging conventional wisdom and finding connections in the search for common ground.
Newsweek is committed to challenging conventional wisdom and finding connections in the search for common ground.
About the writer
Kashmira Gander is Deputy Science Editor at Newsweek. Her interests include health, gender, LGBTQIA+ issues, human rights, subcultures, music, and lifestyle. Her work has also been published in the The Independent, The Independent on Sunday, The i Newspaper, the London Evening Standard and International Business Times UK.