Pilot Fined After Landing at Royal Air Force Base 'to See the Beach'
A pilot has been fined more than £4,000 ($5,500) after deciding to land his private jet at a Royal Air Force (RAF) airfield during a COVID-19 lockdown because he "wanted to see the beach."
Caernarfon Magistrates Court was told that Richard Charles Priestley Wood, 60, of Chelsea, London, appeared "flippant" and "arrogant" after being told that he had landed at a military airfield and was in breach of COVID-19 regulations. Wood had initially planned to visit his mum in Yorkshire but after she told him she was busy, he decided to do something else and landed at RAF Valley, the court was told.
His diversion led to emergency services being dispatched, including fire engines as well as an investigation by the Civil Aviation Authority. Elizabeth Dudley Jones, representing the Civil Aviation Authority, told the court that Wood had flown from Fairoaks Airport in Woking in Surrey on the bank holiday on May 25 2020 and had initially asked for permission to fly to Yorkshire.
At the time of his landing, RAF Valley had been closed and had also banned civilian flights from landing at parts of the airfield due to COVID-19 restrictions. On the day of Wood's landing, fire officer Keith Roberts spotted a plane overhead and thought it was an emergency, deciding to raise the alarm as did the British Army Military Provost guard service.
After landing, Wood opened the door of his aircraft where he was told that he had landed at a military airfield and was in breach of COVID-19 regulations.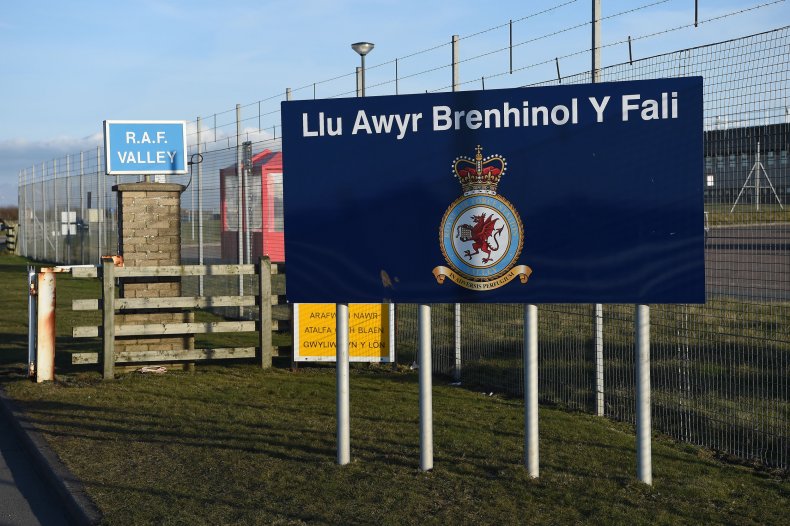 Dudley Jones told the court: "He was wearing shorts, a thin kagoule-type jacket and trainers. He had glasses and short grey hair. Mr. Roberts asked him why he had made an unscheduled landing at RAF Valley. The pilot replied: 'I wanted to see the beach."
After being told he was also breaching COVID-19 restrictions, Wood said it was O.K. as he already had COVID "two months ago." During interviews with police, Wood claimed that he had flown in the U.S. and Canada but was not familiar with the rules in the U.K.
He also asked why authorities had ignored his radio calls and not asked him to land elsewhere. Radio records showed that Wood had called the RAF Valley tower at least seven times about landing.
Although he did not attend Caernarfon Magistrates Court, Wood pleaded guilty by post to landing at and departing from RAF Valley without permission. He was fined £1,700 each ($2,300) for two offenses, flying within an aerodrome traffic zone without having obtained information to enable a safe flight and also for taking off.
He was also ordered to pay the Civil Aviation Authority's £750 ($1,000) costs.