Priest Uses Water Gun to Spray Socially Distanced Holy Water
A Catholic priest used a water gun to spray worshippers with holy water in a bid to maintain social distancing rules during the COVID-19 pandemic.
Rev. Tim Pelc from the St. Ambrose Roman Catholic Church, Detroit, is shown in pictures uploaded by the church taking aim at one of his parishioners who is sitting in a car with an open window, as he conducted the traditional blessings of the Easter baskets.
Pelc told BuzzFeed News that he wasn't sure how the Vatican would react to the photos of him squirting holy water, which have since been shared widely on social media.
But, he said, "I haven't heard anything yet."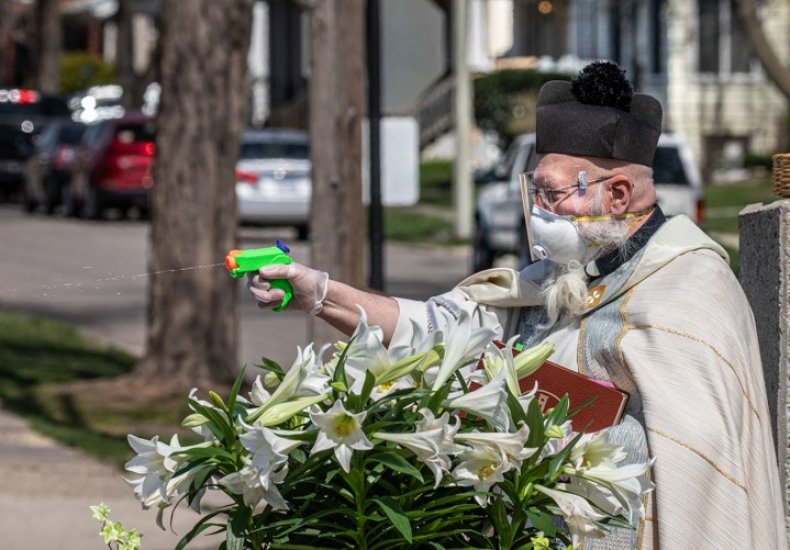 Pelc took to using a water gun after COVID-19 lockdown measures have resulted in governments across the world imposing social distancing measures to help stop the spread of the disease.
In one of the pictures, Rev. Pelc is shown spraying the back of car with his water gun, as the owner opens the boot.
The reverend is shown wearing a mask, face shield and rubber gloves as additional precautions against the COVID-19 virus.
Some social media users have taken to making memes online, with one showing the 70-year-old priest squirting his water pistol at devils and demons in the fires of hell.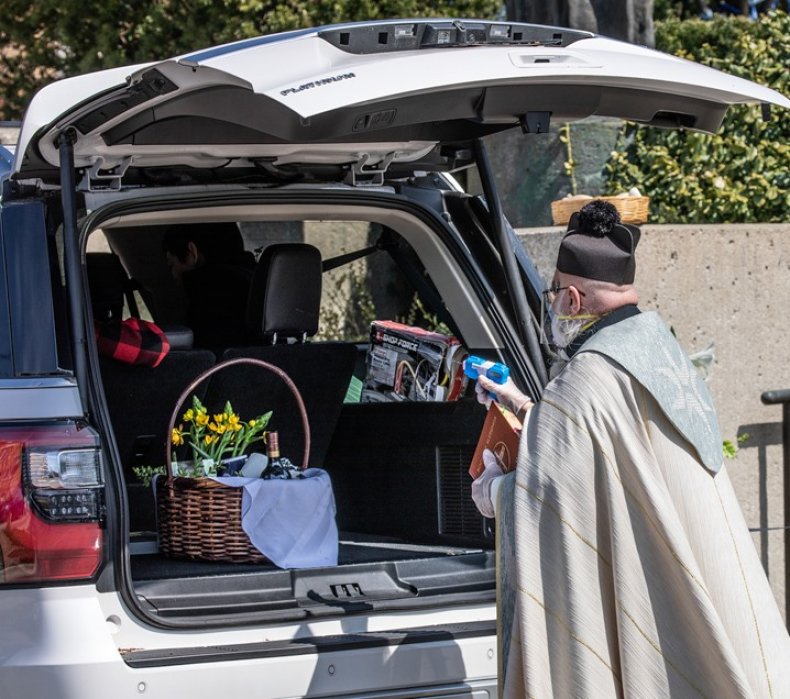 Meanwhile, President Trump has hit back at President Obama, following the latter's criticism over his successors handling of the pandemic.
During an online speech to graduating college students, Obama said the COVID-19 pandemic had shown that many officials "aren't even pretending to be in charge".
Obama said: "More than anything this pandemic has fully, finally torn back the curtain on the idea that so many of the folks in charge know what they're doing."
"A lot of them aren't even pretending to be in charge."
President Trump hit back and said Obama was "grossly incompetent" during his time in office.