Boris Johnson Says Second Wave of COVID-19 is Happening Across U.K.
Prime Minister Boris Johnson has confirmed that a second wave of COVID-19 is now taking place across the U.K. saying it would be "inevitable we'd see it in this country".
His comments come as 4,322 new COVID-19 cases were confirmed today, a rise of nearly 1,000 on yesterdays numbers according to Public Health England.
The U.K.'s death rate also increased by 27 today, which is the biggest single-day jump in cases since May 8.
The prime minister also said he did not want to go into "bigger lockdown measures", but that more restrictive social distancing restrictions may be necessary to stop the spread of the virus.
During a trip to Oxford Johnson said: "Clearly when you look at what is happening, you've got wonder whether we need to go further than the rule of six that we brought in."
The government has imposed a ban on gatherings of more than six people in a bid to stop the spread of the virus.
Restrictions have also been put in place in the north-east of England, with almost two million people banned from meeting other households as case numbers rise.
Health Secretary Matt Hancock announced the temporary restrictions and said they were being put in place from midnight due to "concerning rates of infection".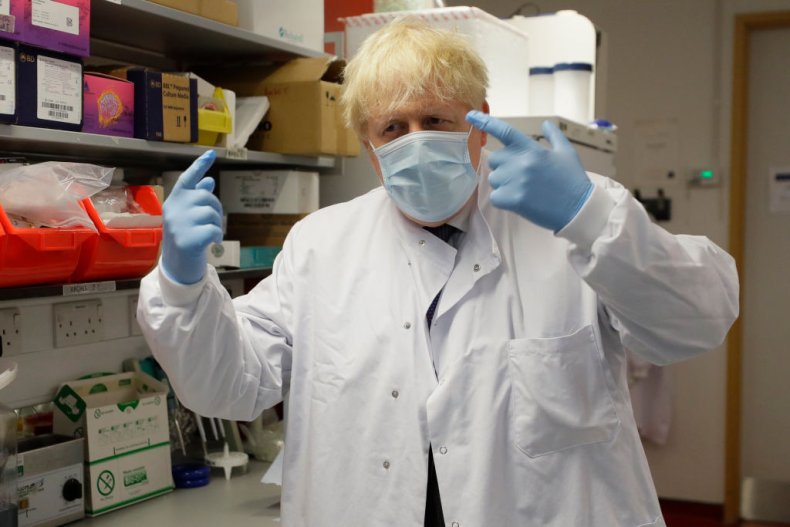 The restrictions also mean restaurants will only be able to offer table service and restaurants, bars and pubs will have to shut between 10:00 pm and 05:00 am.
Confirmation of a second wave also comes at a time when the government has faced increasing criticism over its Test and Trace programe, with people saying they had to travel hundreds of miles away from home in order to get a test.
The head of Test and Trace, Baroness Dido Harding, said a rise in demand for testing was not expected.
Speaking before the Commons Science and Technology Committee, she told MPs: "I don't think anybody was expecting, to see the real sizable increase in demand that we've seen over the last few weeks, so none of the modelling was expecting that, and that's why we all need to think really hard about how we prioritise the use of these tests."
"We're clear you should only get tested if you have the coronavirus symptoms.
"So we're all going to have to play our part in managing a constraint capacity, even as we double it and keep going beyond that."
Boris Johnson has conceded that there is not enough testing capacity, however he says the government is on track to carry out 500,000 tests by the end of October.