People Who Lose Taste or Smell Now Told to Stay at Home and Get Tested for COVID-19
A loss of or changed sense of taste and smell have now been added to the official list of National Health Service (NHS) symptoms for COVID-19 and people who experience the symptoms are being asked to get themselves tested.
The change comes weeks after a number of people who had the virus reported an altered and lost sense of taste and smell along with other symptoms more typically associated with COVID-19, including fever, shortness of breath and a new and persistent cough.
England's Deputy Chief Medical Officer Professor Jonathan Van-Tam has said that anyone suffering loss of taste or smell, or a noticeable change, should now self-isolate for seven days to reduce the risk of spreading the infection.
If the person experiencing symptoms lives with others, they are being asked to stay at home for seven days, while all other household members should stay home for 14 days even if they do not have symptoms.
A statement from the four UK Chief Medical Officers for England, Wales, Scotland and Northern Ireland states: "From today, all individuals should self-isolate if they develop a new continuous cough or fever or anosmia.
"Anosmia is the loss or a change in your normal sense of smell. It can also affect your sense of taste as the two are closely linked.
"We have been closely monitoring the emerging data and evidence on COVID-19 and after thorough consideration, we are now confident enough to recommend this new measure.
"The individual's household should also self-isolate for 14 days as per the current guidelines and the individual should stay at home for 7 days, or longer if they still have symptoms other than cough or loss of sense of smell or taste."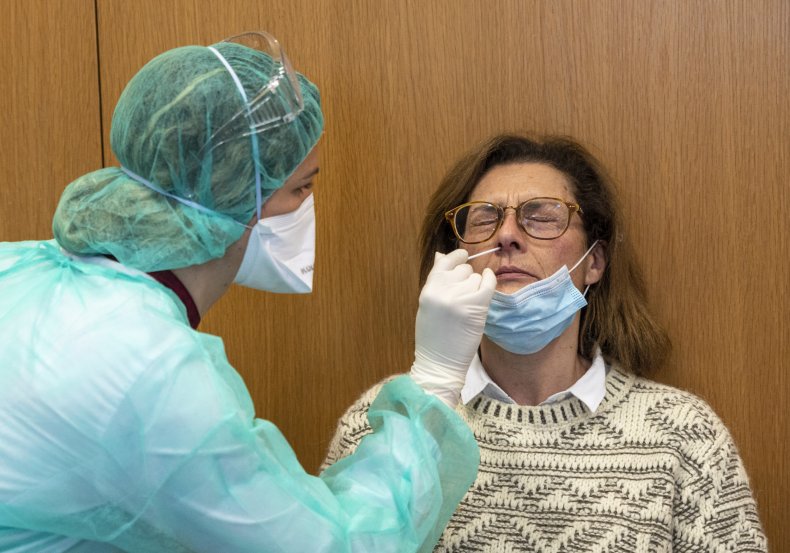 Professor Van Tam has said that the update to the list of symptoms for COVID-19 would mean 93 percent of cases where people have symptoms are now picked up, a rise from 91 percent previously.
Professor Tim Spector of King's College London, who leads the team running the COVID-19 symptom tracker app, warned that people with a positive test result were three times more likely to report loss of smell and taste as a symptom than those who went on to test negative.
Appearing on BBC Radio 4's Today Programme, he criticized the government, saying that infected people had been encouraged back to work due to a failure to track symptoms properly and that the country was likely to be missing 50,000 to 70,000 infections by overlooking other symptoms such as fatigue, muscle pain and loss of taste or smell.