Summer Holidays Back On? Quarantine-Free 'Air Bridges' Could be in Place 'by End of June'
There may be hope for millions of Britons who are still wondering whether they can go on a summer holiday, after it emerged that the government is considering "air bridges" as a measure to allow people to travel abroad.
Air bridges between the U.K. and other countries with low infection rates would mean tourists could travel between certain countries without the need for quarantine but would require agreements to be reached with individual countries.
The government has announced that from Monday June 8, people arriving into the U.K. will need to quarantine for 14 days, as it seeks to slow the spread of the COVID-19 virus.
However, that has been criticized by the travel and hospitality industries, which are struggling since a nationwide lockdown was imposed by U.K. Prime Minister Boris Johnson on March 23.
After the government announced plans for a 14-day quarantine on May 22, air bridges were mentioned among "further options" to be explored, although there has been no update on the matter since.
Appearing on BBC, Health Minister Edward Argar said he hoped Britons will still be able to go on holiday at some point this year.
He told BBC Breakfast: "I'm not going to say a particular date on when that might happen.
"Because we will have to be guided by how the disease behaves, controlling any risk of a second wave and controlling the disease.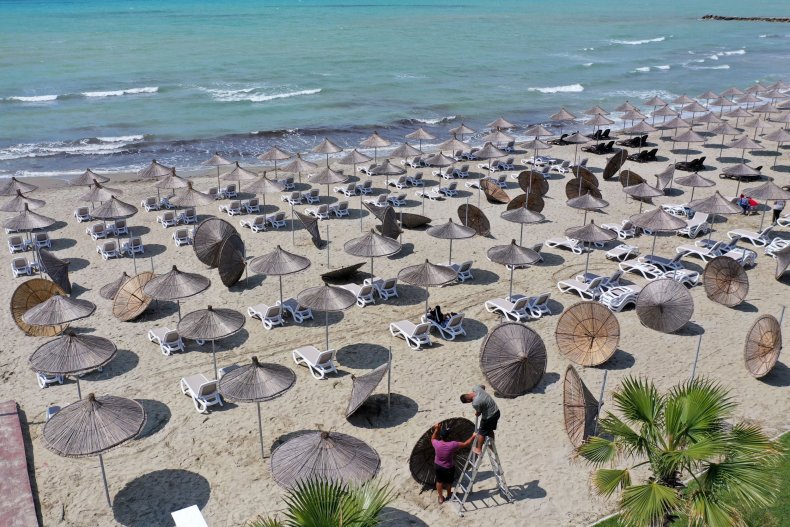 "I hope that people will be able to go on holiday at some point this year.
"But I can't make that promise because I have to be cautious and go with the science.
"And I don't have that forward view yet of how a second wave or otherwise might behave."
When pressed on which other European countries had a worse infection rate than Britain, Argar failed to give an answer.
According to data from John Hopkins University, Britain has 279,392 confirmed cases of COVID-19, behind only the U.S., Brazil and Russia, with all E.U. countries having a lower number of confirmed cases.
Home Secretary Priti Patel is due to set out the full rules about how the 14-day quarantine for arrivals coming into the U.K will work, with spot checks and £1,000 fines expected for those who refuse to comply.
Writing in the Telegraph alongside the transport secretary, Grant Shapps, Patel said: "We owe it to the victims of COVID-19 to impose quarantine."
However, some public health experts have cautioned against the idea of "air corridors."
David Hunter, professor of epidemiology at Oxford University, told the Guardian: "Air bridges between countries with similar COVID risks make sense, if it's in the interests of both countries. When it's asymmetric, it's not obvious how that would work."
"If you went on vacation to a country thought to be low risk, but while you're there, there's a massive outbreak, would you now be handled differently? You probably should be. If you could book a vacation two months in advance, and things change, what are the rules on insurance and refunds?"