Trump's 'Fast-Track' COVID-19 Vaccine Might Not Arrive Before Winter 2021
A vaccine for the COVID-19 virus could take until winter next year before it is ready, according to an Oxford researcher who is working on a treatment which has shown promising results.
The vaccine, which is being developed in partnership with pharmaceutical company AstraZeneca is being trialed in the U.K., U.S., Brazil and South Africa.
U.S. President Donald Trump is reportedly considering fast-tracking approval of this vaccine so it can be used before the November election, the Financial Times says.
However, Professor Andrew Pollard, director of the Oxford vaccine group, says that it could take until winter next year to demonstrate that a vaccine is safe and effective.
When asked whether a vaccine could be ready this winter or next, he told the BBC's Today programme: "It depends very much on the number of cases that occur in the weeks and months ahead and in time because the virus is going to continue to transmit in our community.
"Even with a thousand people (involved in a trial), eventually we'll have enough information to know whether or not a vaccine works but that could take years, so having 20,000 people in our trials already means that the period of time will be shorter but unfortunately I can't quite predict the future about how many cases are going to occur.
"I think that Chris Whitty [England's Chief Medical Officer] is quite rightly being cautious that it could take as long as that [winter 2021] to first of all demonstrate that a vaccine works and is safe and go through the process as regulators look at that very carefully to make sure everything is being done correctly but it is also just possible that if the cases accrue rapidly in the clinical trials that we could have that data to put before regulators this year and then there would be a process that they go through in order to make a full assessment of the data."
AstraZeneca also said it had not discussed any fast tracking of the vaccine with U.S. regulators after reports that President Trump wanted an emergency authorization for the U.S. before the election in November.
Governments across the world believe that a vaccine is the best hope of defeating the virus, with the U.K. Health Secretary Matt Hancock describing the Oxford vaccine as a "major breakthrough".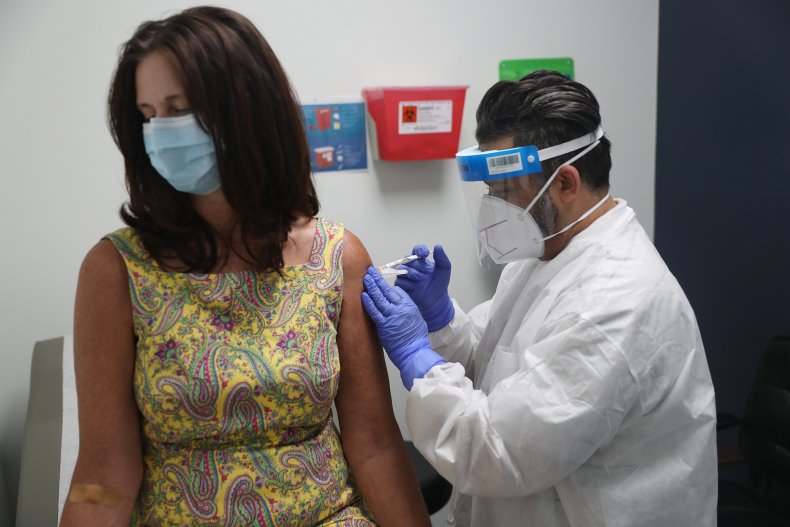 Professor Pollard said emergency use authorizations are well established by regulators both in U.S. and Europe, citing the example of the Food and Drug Administration (FDA) granting emergency use authorization or plasma therapy, but said that the process still involves carefully collected data and evidence that the vaccine work before it can progress.
Asked about the possibility of COVID-19 reinfecting people after researchers in Hong Kong confirmed that a man was infected twice by different strains of the virus just months apart, Professor Pollard said the finding had not had any bearing on his work yet.
He said: "It's Important in all vaccine development to continue to look at the changes in the virus that happen over to time, to make sure that if the virus does change the vaccines are still effective against it and of course, there's a lot of experience of doing that with influenza where we have to change the vaccine every year because the virus changes every year, so it's something we don't have an answer to yet."