Mass COVID-19 Vaccination Sites Open Across England as Cases Rise
Seven mass COVID-19 vaccination centers will open in England today, as the country prepares for the worst weeks of the pandemic, according to England's chief medical officer.
Elderly people and healthcare workers will be immunized in the centers located in Bristol, Surrey, London, Newcastle, Manchester, Stevenage and Birmingham. The government plans to vaccinate 15 million people by mid-February, including the over 70s as well as those who have been asked to shield.
According to NHS England, hundreds more GP-led and hospital services would also open later this week to help in the vaccination effort, with Health Secretary Matt Hancock saying that a vaccine is a route out of the pandemic. It comes as the number of COVID-19 deaths in the country surpassed 80,000 since the start of the pandemic, with only the U.S., Brazil, India and Mexico recording more deaths, according to data from John Hopkins University.
Chief Medical Officer Chris Whitty told BBC Breakfast that there were over 30,000 people with the virus in hospitals as of Sunday, compared to about 18,000 during the peak of the first wave last April. He said: "We have a very significant problem. The next few weeks are going to be the worst weeks of this pandemic in terms of the numbers into the NHS."
Hancock has also warned that flexing the COVID-19 rules could be fatal, as he refused to rule out a further tightening of lockdown restrictions.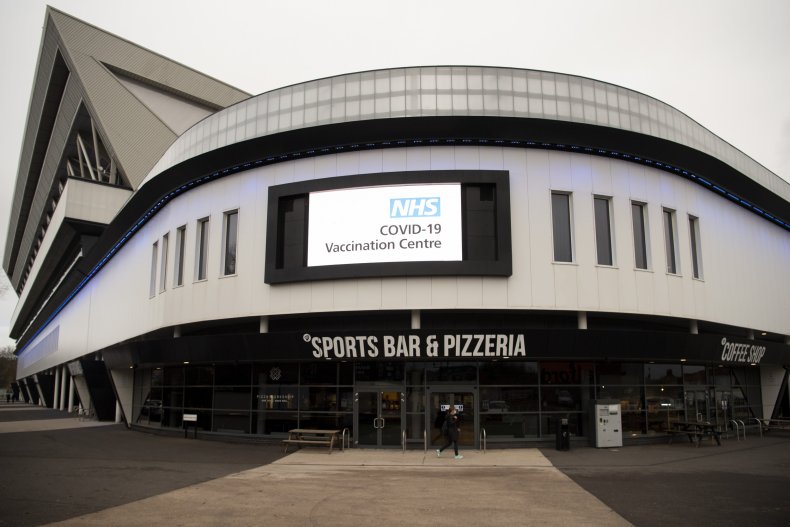 He told the Andrew Marr show that he did not want to speculate on whether the government would be bringing in further restrictions. He later told Sky News' Sophy Ridge on Sunday that he backed more stringent enforcement of lockdown rules by police.
Scientists and health experts have urged the government to impose tighter restrictions to help slow the spread of COVID-19. Susan Michie, a professor of health psychology at University College London and a member of Independent SAGE, which advises the government on the pandemic, told Radio 4's Today programme: "It is definitely too lax, because if you think about it and compare ourselves with March, what do we have now?
"We have the winter season and the virus survives longer in the cold, plus people spend more time indoors and we know aerosol transmission, which happens indoors, is a very big source of transmission for this virus. And secondly we have this new variant which is 50-70 percent more infectious. You put those two things together, alongside the NHS being in crisis, we should have a stricter rather than less strict lockdown than we had back in March."