COVID-19 Vaccine Will Be Free for All Americans, Official Says U.S. 'on Track' to Deliver Doses by January 2021
A federal official announced on Thursday that a COVID-19 vaccine will be free for all Americans.
"We are on track to deliver hundreds of millions of doses by January 2021," Paul Mango, a senior health department official, told reporters.
The government has invested more than $10 billion in six vaccine projects. If a coronavirus vaccine is approved after clinical trials, hundreds of millions of doses will be delivered and paid for by the government, according to Mango.
The cost to have these doses administered by doctors and other technicians should be covered by health insurers. Mango said that "most" commercial insurers will waive out-of-pocket fees.
"What we're hoping is that every American will not only get a free vaccine distributed to many different outlets but also will not have to pay for the administration of that vaccine," Mango said. He is the deputy chief of staff for policy in the office of the secretary at the Department of Health and Human Services (DHHS).
The DHHS confirmed to Newsweek in an email that doses purchased by the federal government will be provided at no cost as part of Operation Warp Speed, the Trump administration's effort to develop and deploy a coronavirus vaccine.
In a Wednesday interview with The Hill, Francis Collins, director of the National Institutes of Health, said he was "cautiously optimistic" that at least one of the projects the U.S. has invested in would produce an effective vaccine by the end of the year.
Collins told a July panel hosted by the U.S. Centers for Disease Control and Prevention and the National Academy of Sciences that there would be guidelines for who would be first to get a vaccine, once it becomes available.
"This is going to be controversial. Not everybody's going to like the answer. There will be many people who feel that they should have been at the top of the list, and not everybody can be," he said.
Collins said this list would include high-risk groups such as older populations, health care providers, individuals with chronic illnesses and members of the military, as well as workers in essential industries where the virus is most active.
The draft of the priority list is expected to be open to public comment by Labor Day and finalized by the end of September.
According to Mango, the rush to find a vaccine for the virus, which has infected over 5 million Americans, will not come at the expense of a well-tested drug. "We are not at all reducing the regulatory rigor with which we will evaluate and hopefully approve vaccines," he said.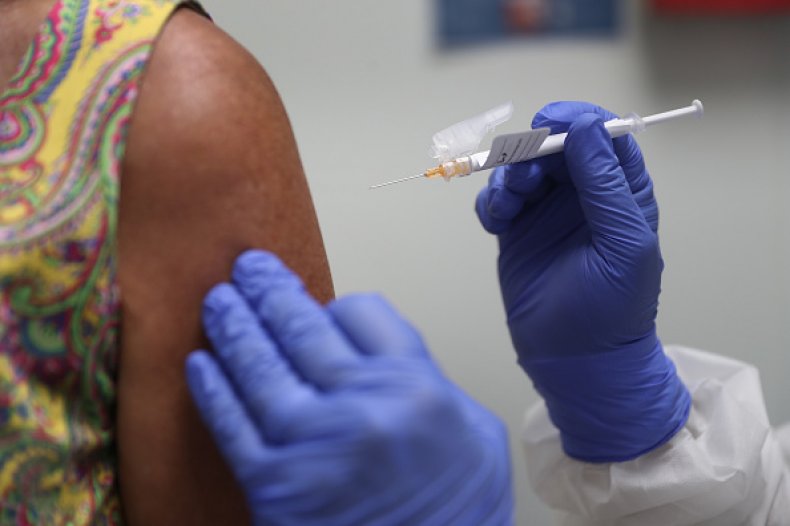 This week, Russia approved a vaccine for the virus before the drug began its final phase of clinical trials. But on Thursday, Anthony Fauci, director of the National Institute of Allergy and Infectious Diseases, said he questions the quality of the vaccine.
"I hope that the Russians have actually definitively proven that the vaccine is safe and effective, but I seriously doubt that they've done that," Fauci said during a National Geographic panel.
This story was updated with a comment from the Department of Health and Human Services.