COVID-19 Will Help Us Overhaul Clinical Trials | Opinion
Clinical trials are frustrating when they fail—and most do, but they seem almost magical when they work. I experienced that magic in 2018 when one saved my life.
I have cystic fibrosis (CF), a rare genetic condition that usually manifests in severe respiratory disease and maintains a median age of death of about 30 years old. CF leads to an abundance of thick, sticky mucus that traps harmful bacteria in the lungs until it eventually suffocates patients from the inside. I was 27 when I entered the trial that halted my rapid deterioration, and that came after a lifetime of volunteering my body for clinical research and too many failures to count.
The coronavirus pandemic has exposed a systemic weakness inside the clinical trial environment. Participants need to be in a medical facility to enroll in a clinical trial.
As hospitals largely closed their doors to non-coronavirus patients in the spring, an NPR report found the ongoing pandemic has affected as many as 440 ongoing or planned clinical trials, which includes up to 200,000 people.
The running list of suspended or postponed trials seems to grow by the day. Patients living with ovarian cancer, breast cancer, chronic kidney disease, lymphoma, alpha-1 antitrypsin deficiency, cystic fibrosis and scores of other diseases are being forced to delay trial participation.
Time is not a luxury that comes with a terminal illness.
For people with unmet medical needs or those who are urgently seeking a cure for something other than COVID-19, clinical research disruption is a punch in the gut. I still remember the day I was discontinued from a clinical trial, around five years ago. I felt the familiar wave of a panic attack coming on when a nurse called to tell me I had to return my study drug supply.
At a time when medical innovation is working at lightspeed to conquer a single deadly pathogen, other killers are moving to the backburner.
Every day a planned clinical trial remains suspended is another day people suffer without a breakthrough for their terminal conditions.
The answer to some clinical trial disruption is the same answer we have all been living for the past several months: remote participation.
The University of Minnesota just published the results of a trial conducted free from the confines of a brick-and-mortar medical center. Instead of using a research clinic to conduct a randomized trial, the researchers utilized FedEx to supply patients with the study drug, or placebo, and monitored patients remotely. While the trial, which found no benefit for hydroxychloroquine as a post-exposure prophylactic drug for COVID-19, may not be remembered for a breakthrough clinical benefit, it should be seen as an example of a remarkable and necessary outside-the-box approach to clinical research.
Why haven't more trials been moved out of hospitals and into residences? For some trials, it is absolutely feasible. The infrastructure is already in place. Home care services are widely available, as are efficient delivery services and remote monitoring technology. In the peak of the pandemic, the University of Minnesota was able to rely on overnight delivery and periodic communication with participants.
There is no reason why study sponsors and academic institutions cannot partner with home care companies to carry out trials. Almost all non-invasive medical testing can be done from home. I monitor my pulmonary function with a spirometer that connects to my phone, I can document my vital signs and I am able to schedule a blood draw if needed. It can all be done from the comfort of my home.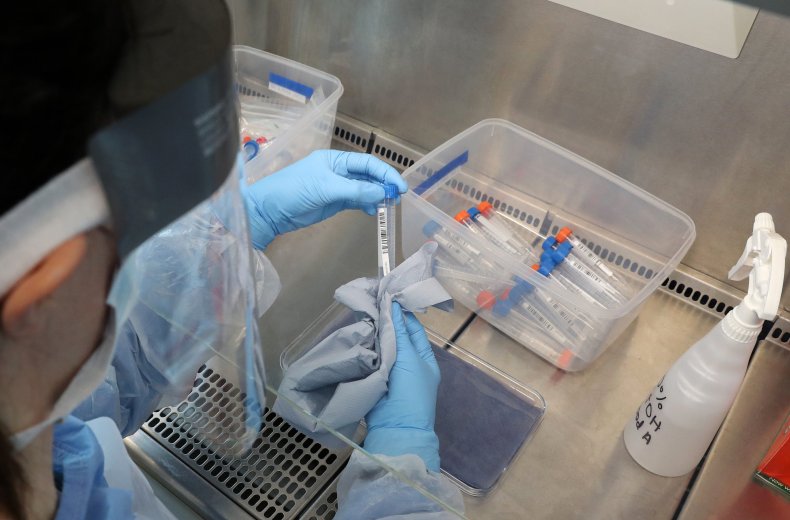 In the case of the University of Minnesota hydroxychloroquine study, home care services weren't even required.
Broadly shifting clinical trials to including a remote component will also begin knocking down barriers to expanded participation—the very thing trials have been crying out for. A remote environment will eliminate the need for frequent trips to a medical center, thus making them far more accessible for people who wouldn't otherwise be able to participate.
It is no secret that within my own patient population, folks who live closer to major academic institutions or big cities have an easier time getting into trials. I directly benefited from that when I lived in New York. Patients talk to each other. Anonymous forums like Reddit or active Facebook groups have evolved into rich patient communities. It is easy to figure out who is in a trial, who is not and where they live.
Virtual trials eliminate the commute, paid parking, time off work and some of the opportunity cost associated with participation. They will also make clinical research feasible for people like me who have been told to stay away from medical centers indefinitely.
Patients want to participate in research and have access to treatments on the cutting edge. We want to experience the magic I felt in 2018. The unfortunate truth, though, is clinical trials are sometimes the only weapons that exist for people with terminal conditions. Right now, those weapons are sitting on the sidelines.
Our medical community needs to get our patient populations back in the fight. Telemedicine and remote trials need to be standardized. If not now, then when?
Gunnar Esiason is a MBA/MPH candidate at Dartmouth College. He is living with cystic fibrosis and serves on the board of directors at the Boomer Esiason Foundation, his family's nonprofit organization. Follow him on Twitter @G17Esiason.
The views expressed in this article are the writer's own.