COVID Booster Shots: What's Next as FDA Panel Votes Against Pfizer Approval
A panel of the U.S. Food and Drug Administration's vaccine advisers has voted against Pfizer's request to add a third booster shot to its two-dose regimen for those aged 16 and older, bringing a significant hurdle for the White House's booster rollout.
By a vote of 16 to 3, the FDA advisory committee rejected the request to add a third dose for the general public, saying they still need more data for approval.
"It's unclear that everyone needs to be boosted, other than a subset of the population that clearly would be at high risk for serious disease," Dr. Michael G. Kurilla, a committee member and official at the National Institutes of Health, said on Friday.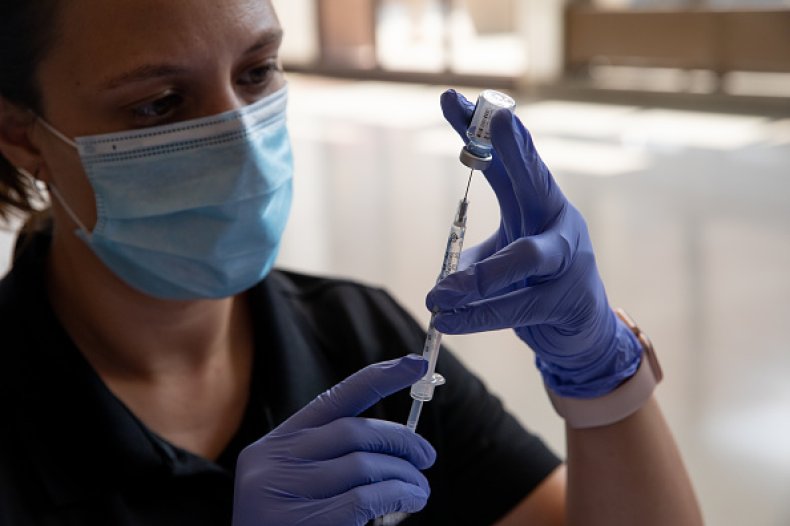 The panel may still clear booster shots in a narrower recommendation for older populations, who are more vulnerable to severe illness due to a COVID infection, but it is unclear when a second vote could come.
The decision comes days before the Biden administration anticipated offering booster shots of both the Pfizer and Moderna vaccine.
Pending authorization from federal regulators, the White House said they would offer a third dose as early as next week for those who were first to receive their vaccines and whose immunity against COVID-19 may be waning.
Pfizer was the administration's quickest option for rolling out booster shots. Last month, officials from the FDA and the Centers for Disease Control and Prevention (CDC) said it would be impossible to authorize booster shots for the Moderna vaccine as soon as the tentative September 20 date.
The committee vote came after hours of presentations from Pfizer, the CDC and the Israeli government, which is already leading the world in administering booster shots.
Friday's decision seems to also undermine the actions of the Israeli Ministry of Health, which approved boosters for anyone above the age of 12.
An observational study of Israel had shown that a third dose of the Pfizer vaccine six months after a second shot restores immunity to 95 percent and Israeli health officials have argued that the country's hospitals would have exceeded capacity if not for those booster shots.
Some FDA's committee members questioned why Israel is currently facing a surge of the Delta variant if booster shots were administered, while others showed pause for a third dose given the risk of myocarditis in young, male recipients of the Pfizer vaccine.
CDC data shows that more than 2 million people have already received a booster shot since August 13, when the FDA amended its emergency use authorization of the mRNA vaccines to allow for additional doses in certain immunocompromised individuals.